Private AdGuard DNS beta 4: dark theme, new localizations, and free Personal plan
We could start with some abstract introduction, but today's release is so exciting that we'll get right to the point. Meet the new version of the private AdGuard DNS! It has a dark theme and a language selection option, various improvements and bug fixes. Good news for AdGuard VPN users with a subscription: from now on they will get free access to the Personal plan of the private AdGuard DNS!
Dark theme
We know you've been waiting for it, and here it is. Now it's even more pleasant to track all requests and watch the statistics.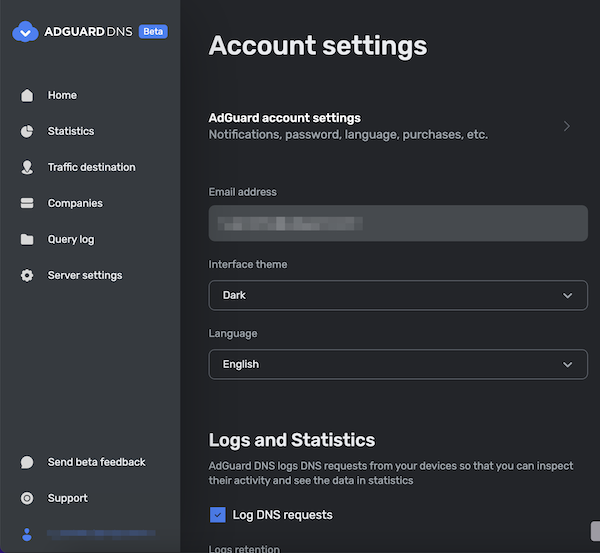 Double protection
An AdGuard VPN subscription is a good thing in itself. With it you can surf the Internet without worrying about your privacy – with no speed or traffic restrictions. Now our VPN subscription is even more useful and beneficial because it includes a private AdGuard DNS subscription as well.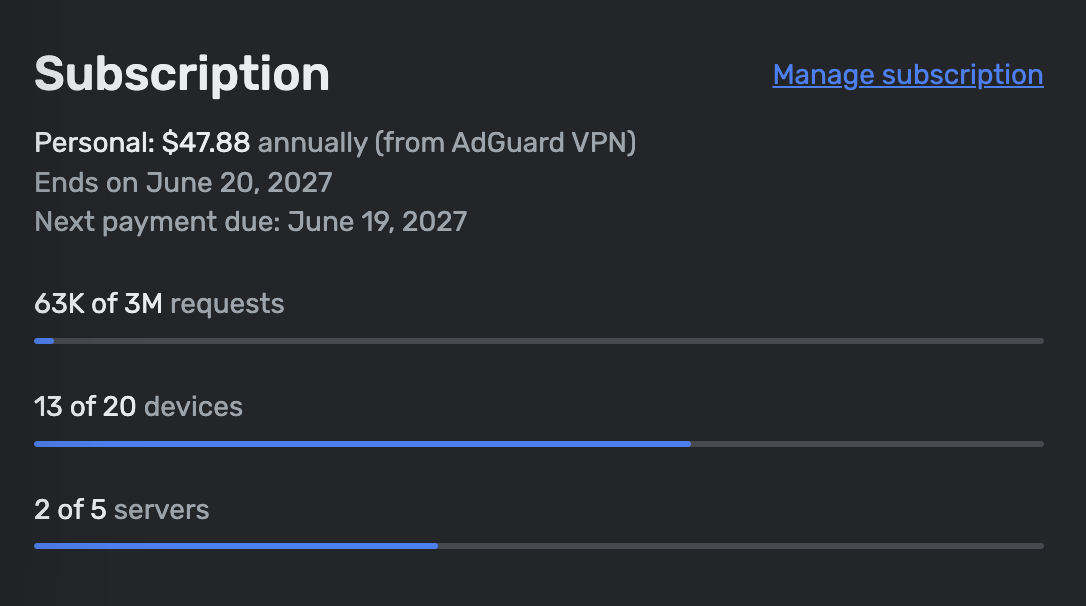 All AdGuard VPN subscribers will be given access to the DNS service within the Personal plan for the duration of the VPN subscription period. This information will be reflected in the Subscription section of the Account settings.
Language selection
We want the private AdGuard DNS to communicate to users in their native languages, so we put a lot of effort into localizing all interface texts. With the release of this beta version three more languages became available: German, Spanish, and Russian. You can change the language in Account settings.
A great contribution to the localization of AdGuard products comes from volunteers who translate texts on the Crowdin platform. If you wish, you can help us too! By the way, besides the private AdGuard DNS dashboard you can help translate the Knowledge Base dedicated to this product.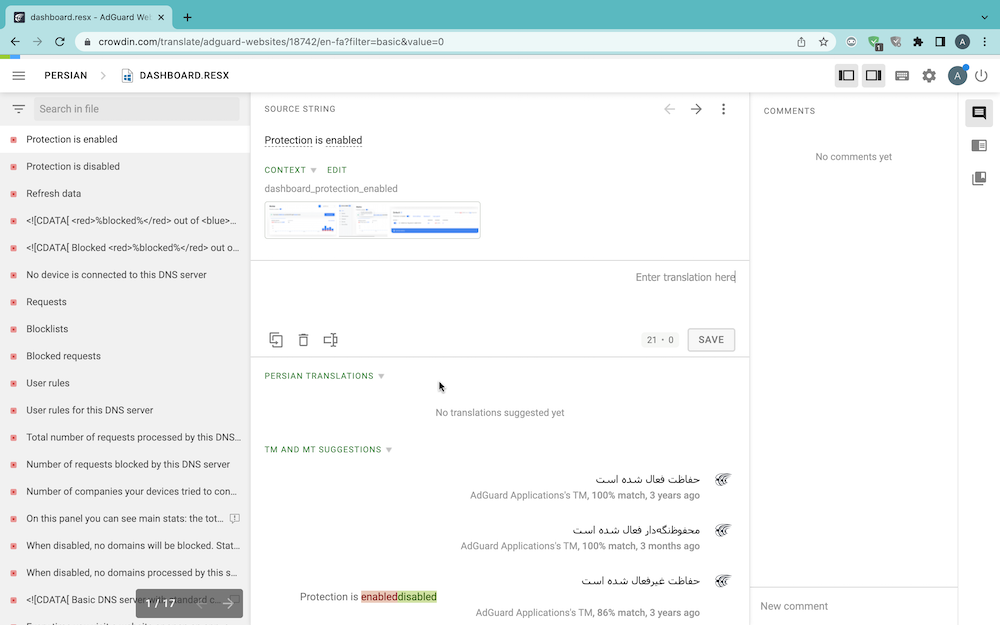 ---
After each version is released, we analyze all the feedback left by beta testers in order to improve the service. We hope you'll enjoy the new version of the private AdGuard DNS. Use the service and leave your thoughts on it on any platform you like. And if you want to see a complete changelog, be sure to check out the Version history.