How to install AdGuard for Safari​
AdGuard for Safari is a free app presented on the App Store. To install it on your device, do the following.
Open the App Store and find the needed extension there.

Press Get → Install → Open.

To set up AdGuard for Safari, enable the AdGuard extensions in the Safari settings. In a notification, click Fix it. In an opened window, check the boxes next to AdGuard extensions.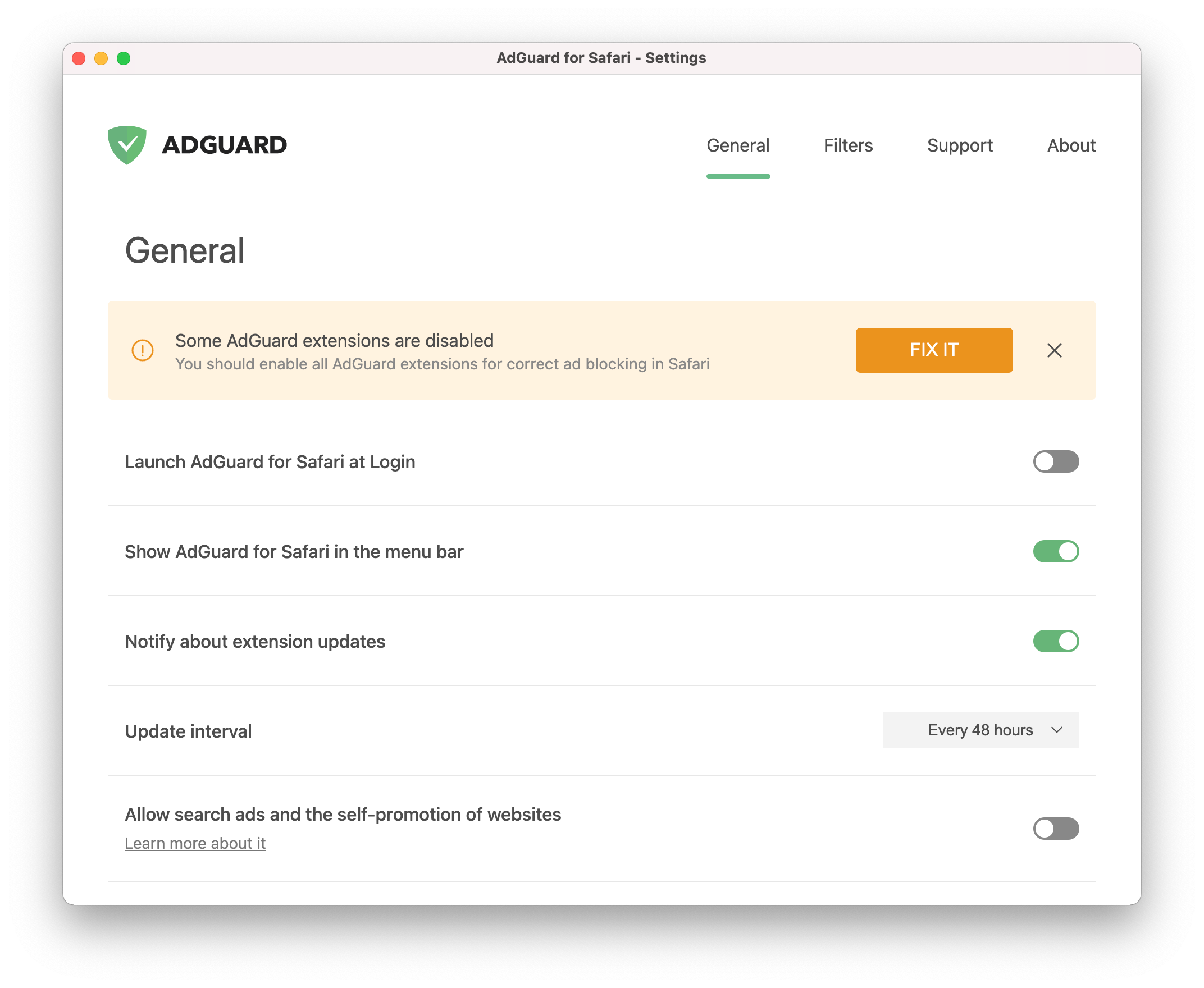 note
Not all extensions are required for AdGuard for Safari to function correctly. For instance, checking the Icon extension enables the icon next to the search bar. However, we recommend enabling all of them.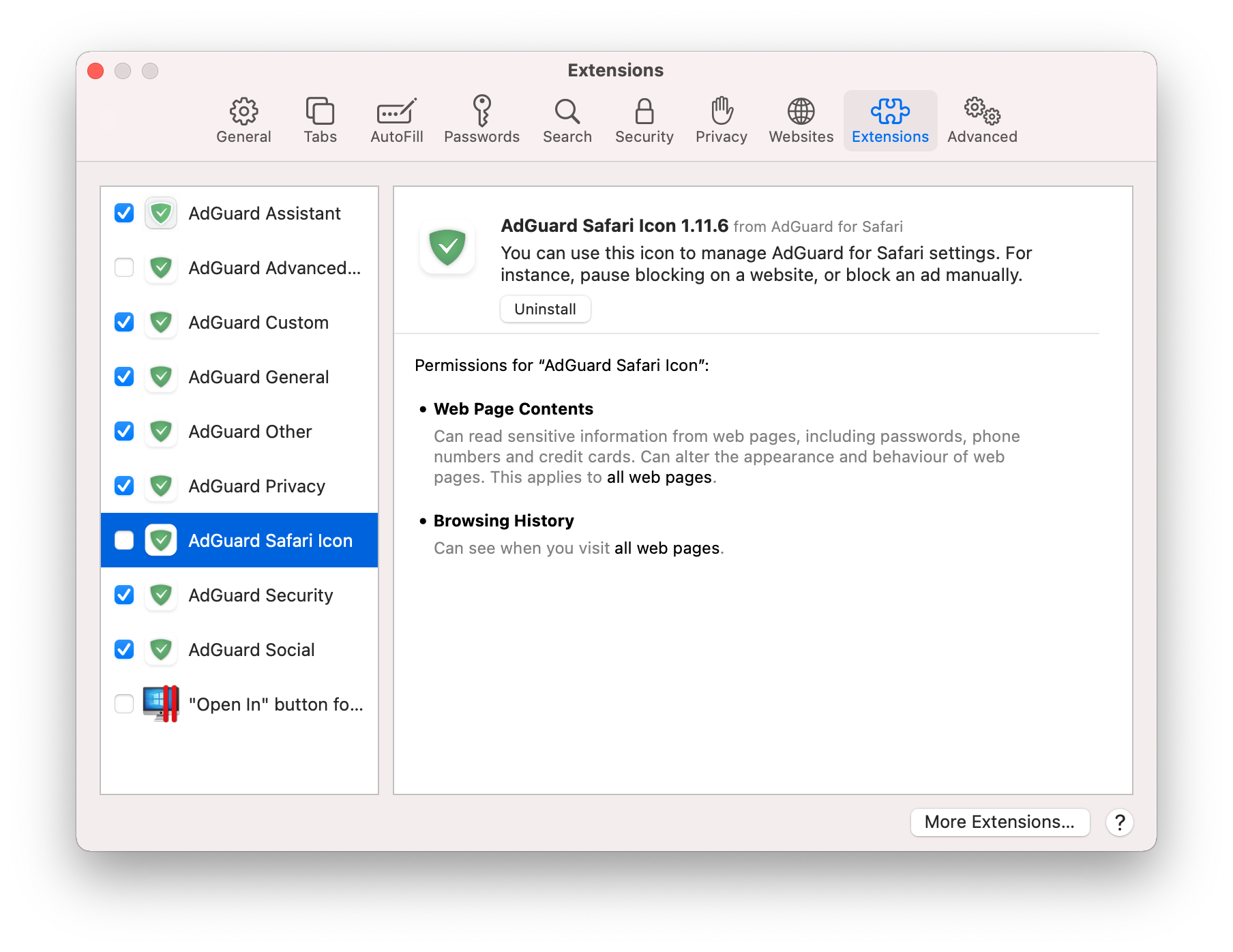 After you complete steps 1-3, AdGuard for Safari will start functioning. You can now configure its settings.
How to uninstall AdGuard for Safari​
To uninstall AdGuard for Safari, do the following:
Quit the app.

Open Safari preferences.

Choose the Extensions tab. You will see a list of extensions, AdGuard has eight.

Uncheck all checkboxes and press Uninstall below any of them.

At this point, you will see a notification:

Press Show in Finder and move the application to the bin.

AdGuard for Safari will be removed from your device.