The application is available in five stores: Google Play, Samsung Galaxy store, Huawei AppGallery, Aptoide, and F-Droid.
To install AdGuard Content Blocker from Google Play, search AdGuard Content Blocker and tap Install.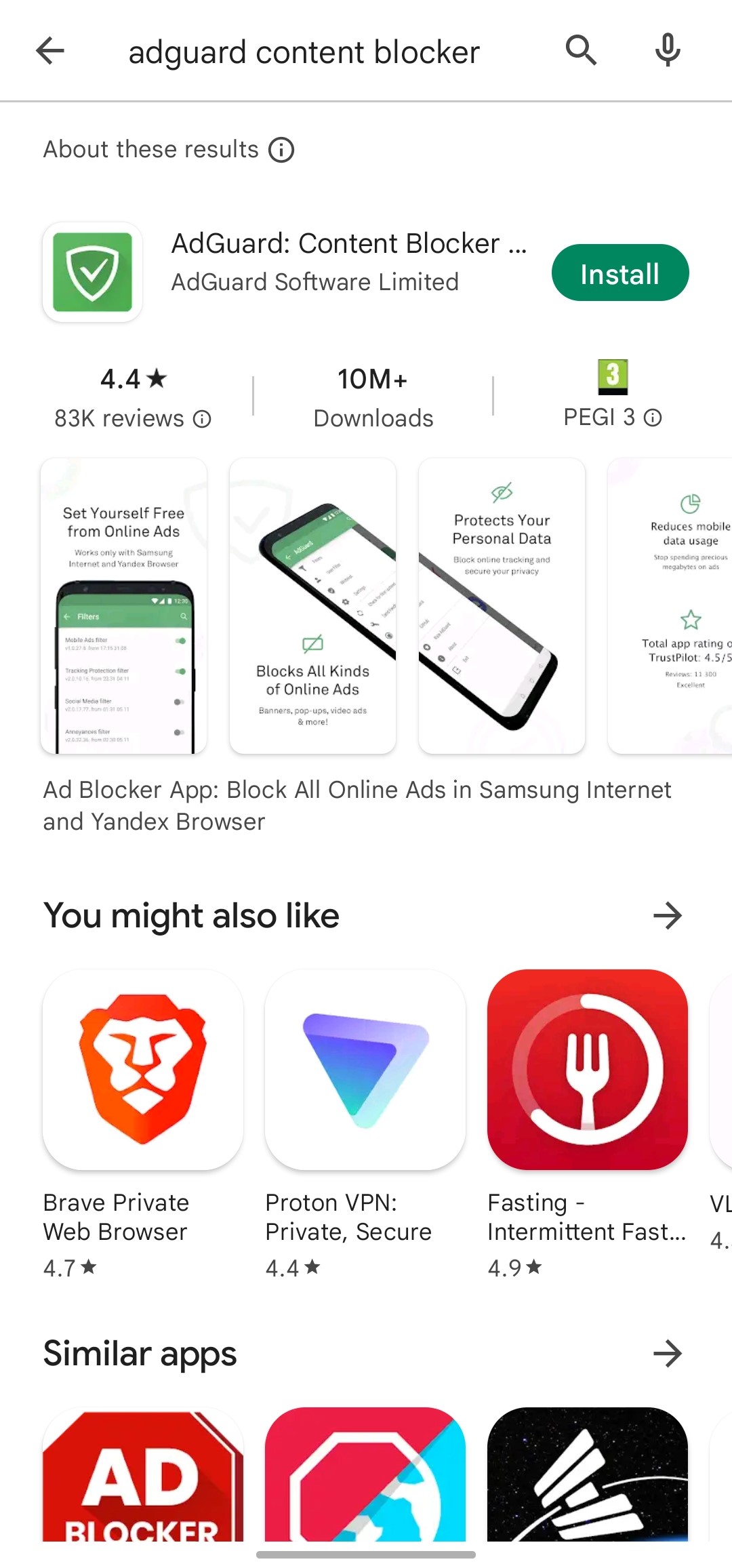 Note: AdGuard Content Blocker works in two browsers: Yandex Browser and Samsung Internet Browser.
After the installation is completed, tap Open to run the application.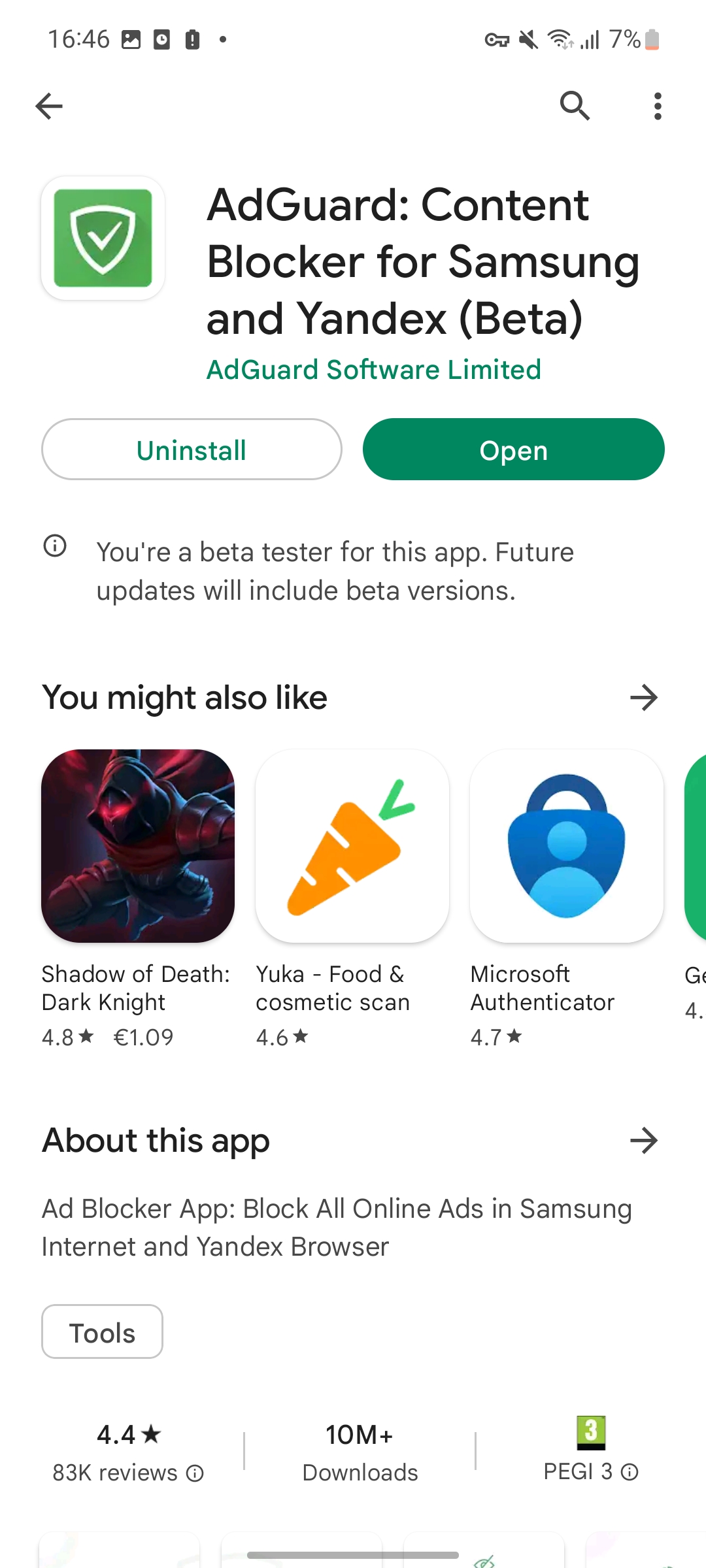 If you have a supported browser installed on your device, the app will ask you to enable AdGuard.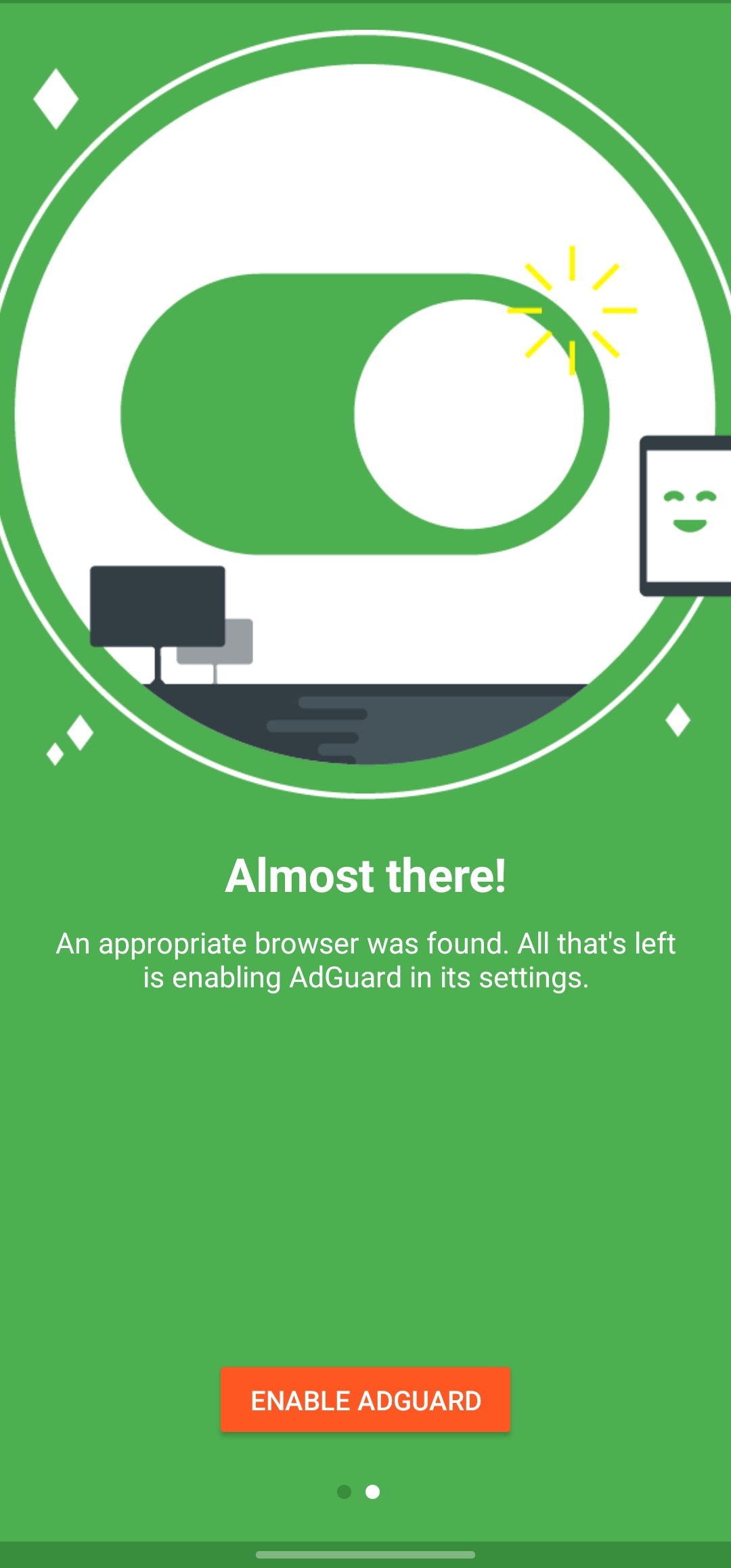 If you don't have a supported browser, you will be prompted to choose and install one.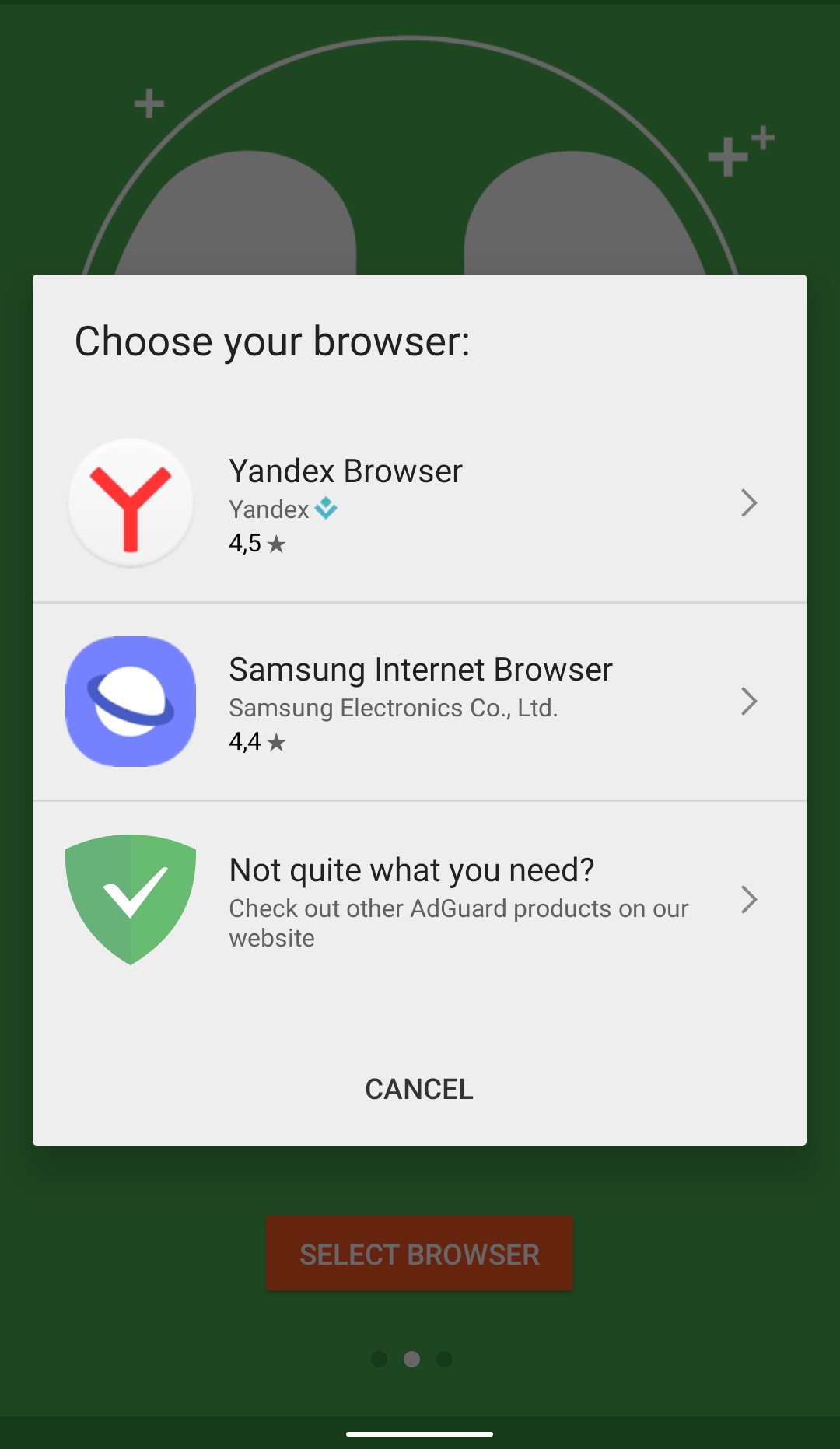 After the browser is installed, you can start AdGuard Content Blocker to block ads and trackers in it.