How to block pop-ups in Safari or allow them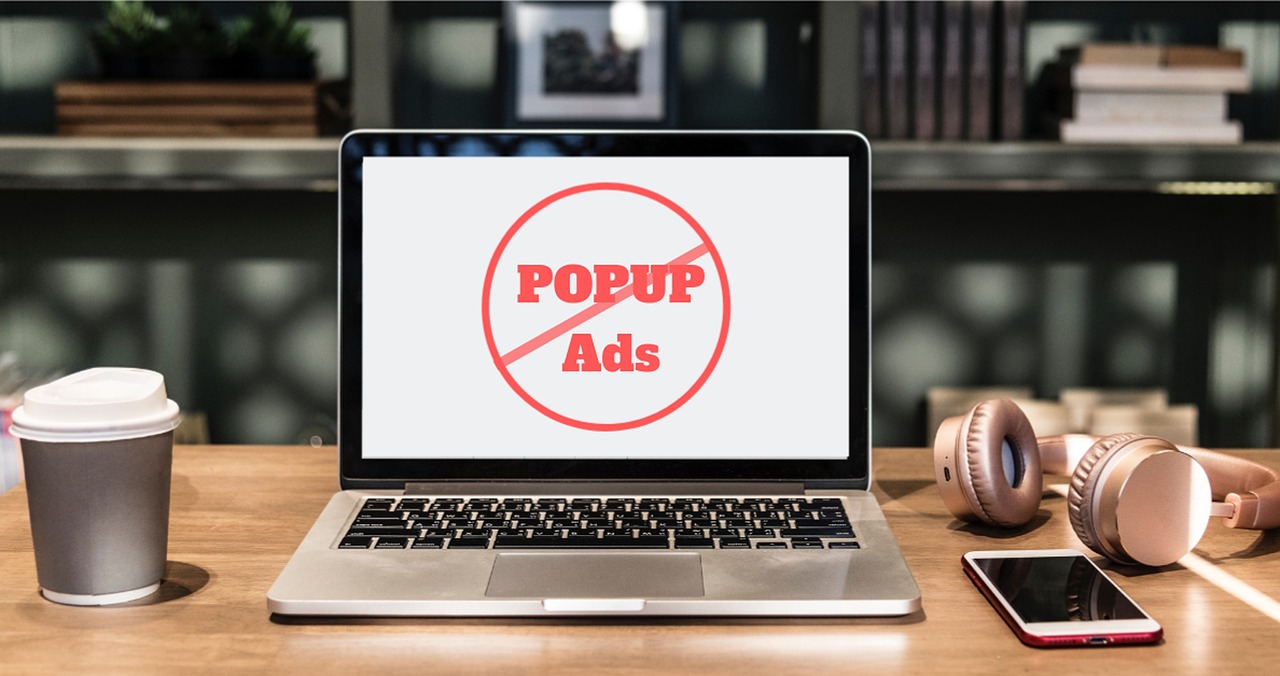 Why block pop-ups in Safari
If there was an award for the most annoying ads, pop-ups would probably get it. It is almost impossible to stay calm when they suddenly start to appear getting on our nerves. Almost everyone has faced this problem, and almost everyone has tried to find a solution.
Why block pop-ups at all? The thing is, pop-up ads can not only be annoying but also dangerous for users' privacy. Some of them try to trick people into believing they're from trusted companies and inform users about prizes they won or warn them about something.
Be careful: when clicking on such pop-ups you may be directed to a phishing website and be tricked into sharing your personal or financial information.
Some banners just make users subscribe to a daily mailing of unnecessary news but others force people to install unwanted software by offering free downloads, software updates, and such. Beware: there can be virus pop-ups which are very dangerous for your device and your privacy!
However, the worst thing about pop-ups is that they distract people from reading information they were looking for. Sometimes users even have to restart a browser, but annoying pop-ups tend to appear again. This makes people search for information on how to remove or disable pop-ups once and for all.
In this article, we will tell you how to get rid of pop-ups in Safari, one of the most popular browsers. You will find out what advantages and disadvantages different solutions have and what blocker is better to choose.
How to block pop-ups in Safari on desktops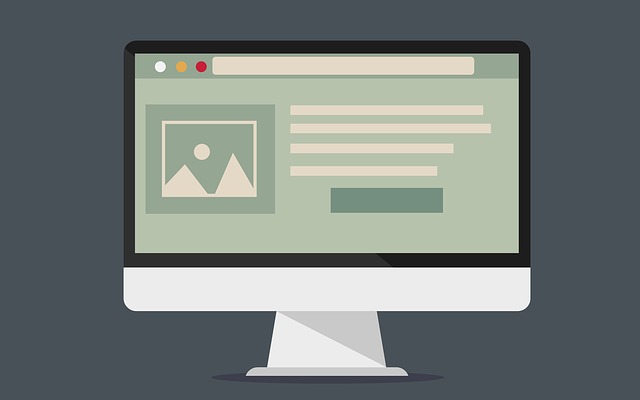 When restarting a browser doesn't help and you can't stand working on a computer with all these bright blinking banners anymore, you begin thinking about ad blocking. As promised, we will show you the main ways of disabling pop-ups in Safari.
How to block pop-ups in Safari
There are different ways to block pop-ups in Safari. You can do this using built-in browser features, an ad-blocking browser extension or a full-fledged program.
Through Safari Preferences
The easiest way to block pop-ups in Safari is to disable them in Safari settings on your computer. Let's see how to do it.
Check the box
Warn when visiting a fraudulent website

To get rid of most of pop-ups you should also do the following:
then choose
Block
or
Block and Notify
in the lower right corner of a window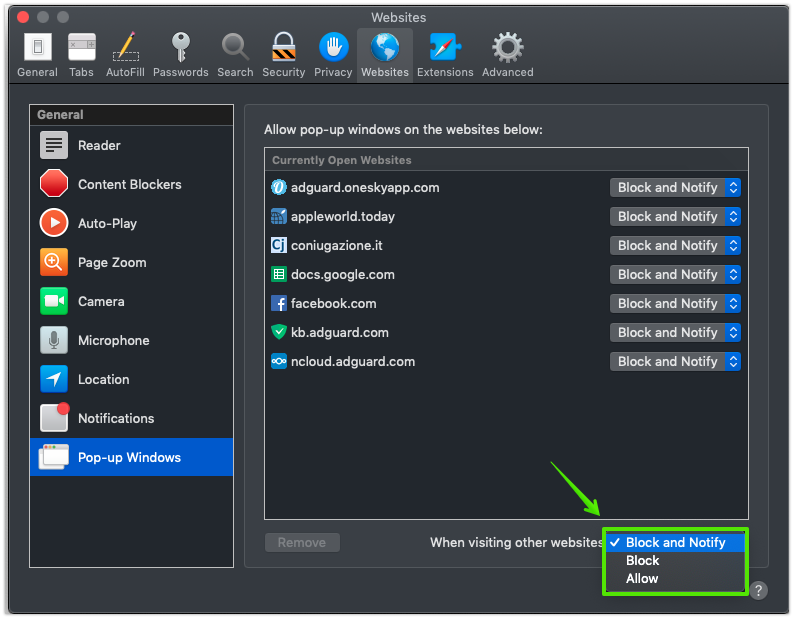 There is another easy way to disable some of the pop-ups you don't want to see – click the Extensions tab in Safari preferences and check if there are some extensions installed that you want to turn off.
Let's make some conclusions by assessing the benefits and drawbacks of disabling pop-ups in browser settings.
you can customize blocking in Safari settings easily and quickly
you don't need to install anything to block pop-ups in the browser
it doesn't let you get rid of all kinds of annoying pop-up banners
you will have to activate these options again and again when updating the Safari browser
Using ad blocking extensions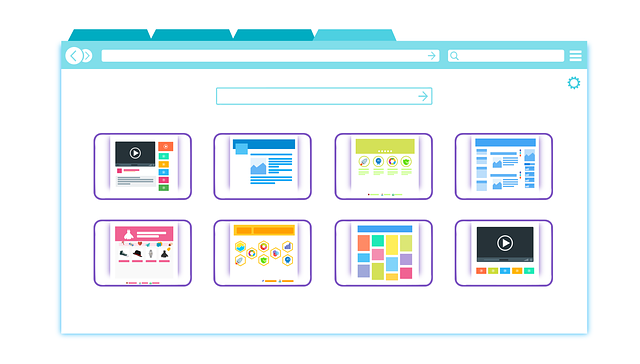 When you search for a pop-up blocker for Safari you are more likely expecting to find some addon for your favorite browser.
Let's first figure out what an ad blocker is. Well, an ad blocker is usually a browser extension or a standalone program that helps you remove different kinds of ads from the Internet.
There are different ad-blocking extensions developed to remove ads specifically in Safari. These extensions are easy to install and more likely to be free. You can find them in the App Store.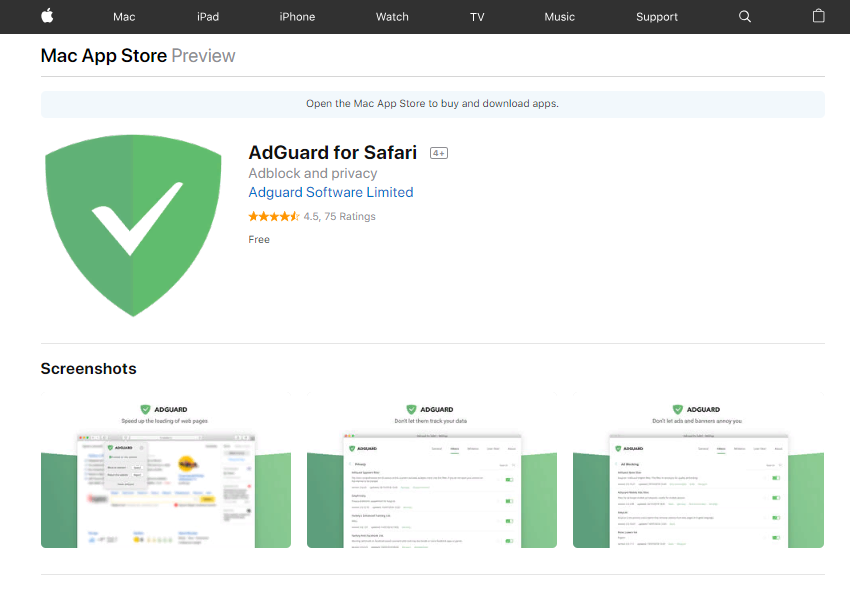 In the App Store on your Mac you will also find AdGuard for Safari ‒ a browser extension that was created by our team especially for the Safari browser. It blocks ads, pop-ups, video ads, banners and such, and just as importantly, protects you from trackers and malicious websites.
AdGuard for Safari provides many features for managing the filtering process. You can add websites to the Allowlist or to the Blocklist, enable/disable a wide range of filters, and create your own filtering rules. Besides, there is a very handy tool for blocking annoying elements or reporting websites directly on the page.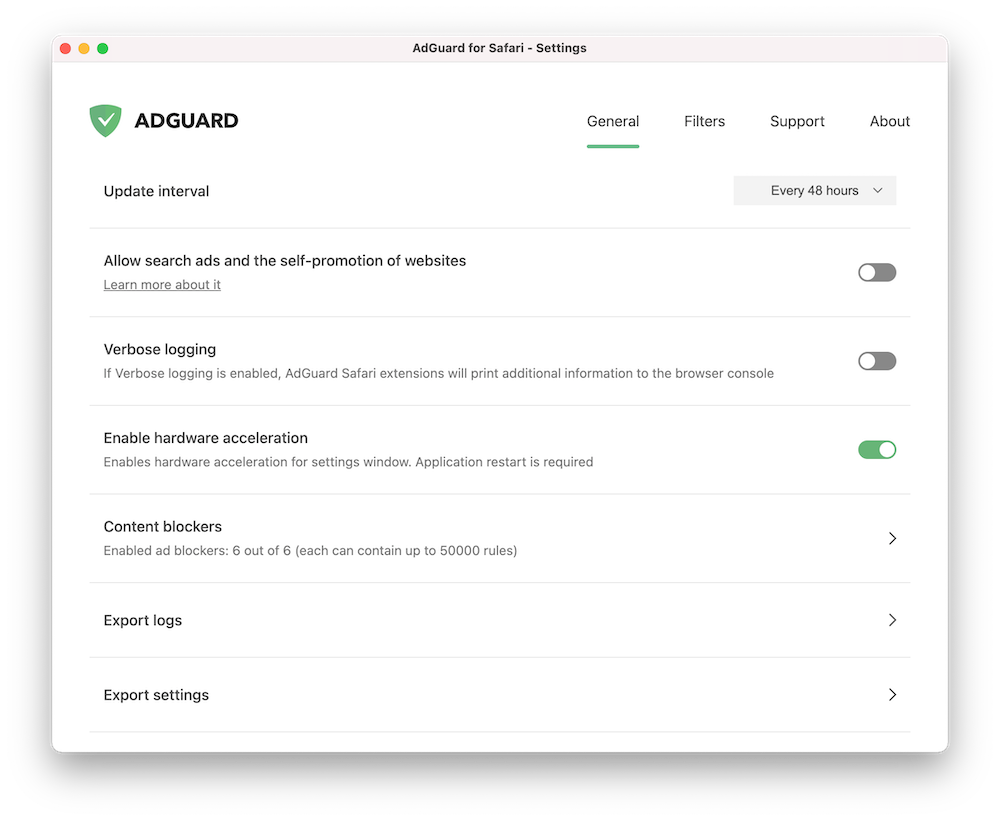 However, ad-blocking browser extensions for Safari have a number of significant limitations compared to similar extensions for Google Chrome or Mozilla Firefox. This is because of the use of the WebExtensions API, i.e. application programming interface for developing browser extensions that can alter the behavior and appearance of your browser. Or, more accurately, its stripped-down version.
In short, in 2020, Apple decided to replace the old Safari Content Blocking API with the WebExtensions API, which was supported by many popular browsers such as Google Chrome, Mozilla Firefox, Microsoft Edge. But Safari developers didn't just copy WebExtensions API – they cut off some useful functionality. For example, there is no option to block web requests there. AdGuard Browser extension works better than most of its competitors, but even so, the filtering is constrained by the browser's capabilities.
So, let's see the benefits and drawbacks of using ad-blocking extensions for Safari.
extensions are easy to install and customize
you can download most of extensions for free
you will get rid of the most of annoying banners
lower filtering quality because of the Apple's limitations
blocking only in Safari (ads are not blocked in other browsers and apps)
It's a different matter when it comes to ad-blocking programs (not all programs though) which provide better filtering quality and block ads everywhere. Below, you will find the information about the most effective pop-up blocking solution for your Mac.
The most effective way of blocking pop-ups in Safari on Mac
You will be surprised but there is a great solution on how to block pop-ups in Safari on Mac. AdGuard is a full-fledged ad blocking program that works perfectly on your computer without any limitations. With AdGuard for Mac you will forget about all the intrusive pop-ups and other kinds of annoying ads once and for all. But that's not all!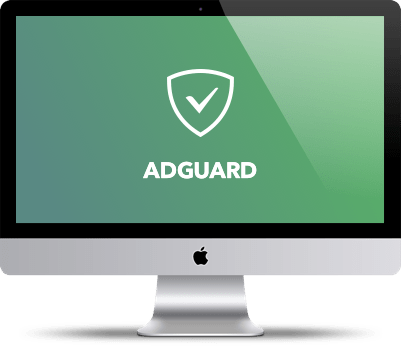 Imagine, you are surfing the web in Safari on your Mac and there are no banners and video ads to disturb you. Your personal data is totally safe… What more could you expect from an ad blocker? Well, of course, ad-free and safe apps and other browsers! And AdGuard for Mac allows you to block ads there too.
AdGuard for Mac
helps you deal with all the pop-ups and other kinds of ads in Safari and other browsers and apps. It processes pages even before they are loaded, so you can see only the information you were looking for, without annoying elements.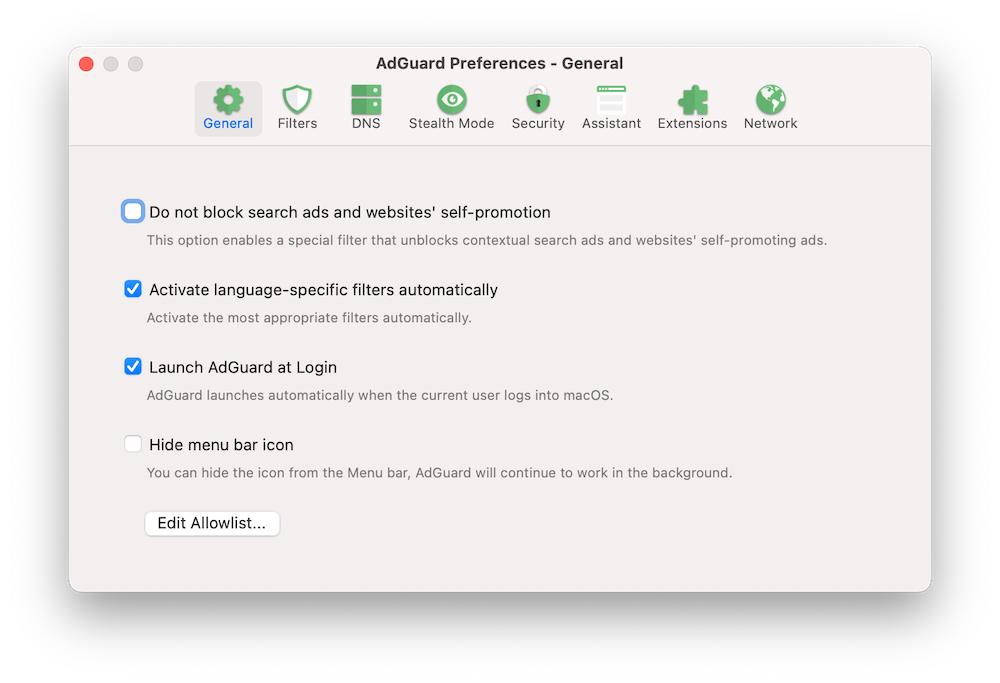 In addition to ad blocking, AdGuard offers even more useful options. Here are the most important ones:
Security
– the module that protects you from malware and phishing websites. It will warn you and keep you from visiting potentially harmful websites.
Please note: AdGuard is not an antivirus, so it can't remove malware from your computer, it will just warn you about visiting a malicious website.
Stealth Mode
– the module that protects you and your personal data from trackers and online statistics gathering resources.
Extensions
– in this module you can extend the app's functionality by adding different extensions AdGuard has: AdGuard Assistant, Popup Blocker, etc.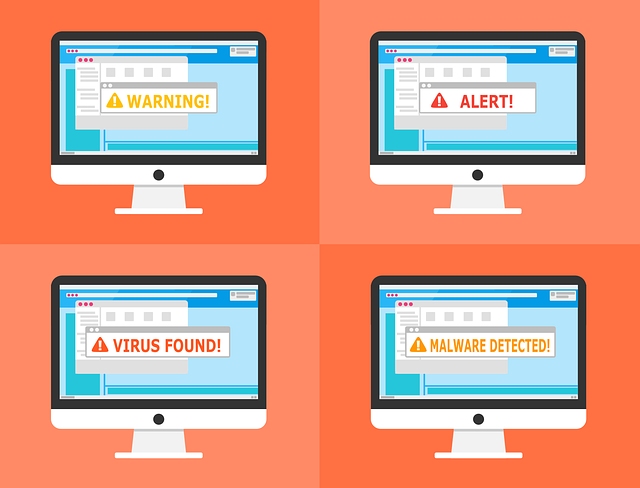 As you can see, AdGuard includes a number of features protecting you from online threats. Malicious, fraudulent, phishing and scam websites ‒ AdGuard won't let them disturb you.
Let's take a closer look at the benefits and drawbacks of using AdGuard for Mac
no ads in Safari and other browsers and apps on your PC
protection from tracking and analytical systems
protection from malicious and phishing websites
free trial period – you can try AdGuard before buying the full version
How to block pop-ups in Safari on mobile devices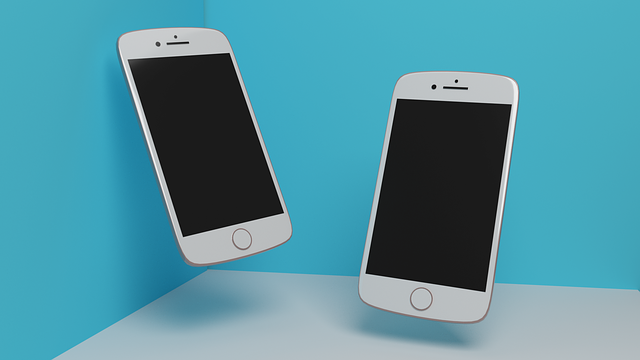 There are various options for blocking pop-ups in Safari on iOS and Mac devices. Here we'll list the most appropriate and effective ones.
How to block pop-ups in Safari preferences
You can easily disable pop-ups on iOS devices going almost the same way as in case with PCs. To do it, open device settings, go to Safari preferences and activate the
Block Pop-ups
option.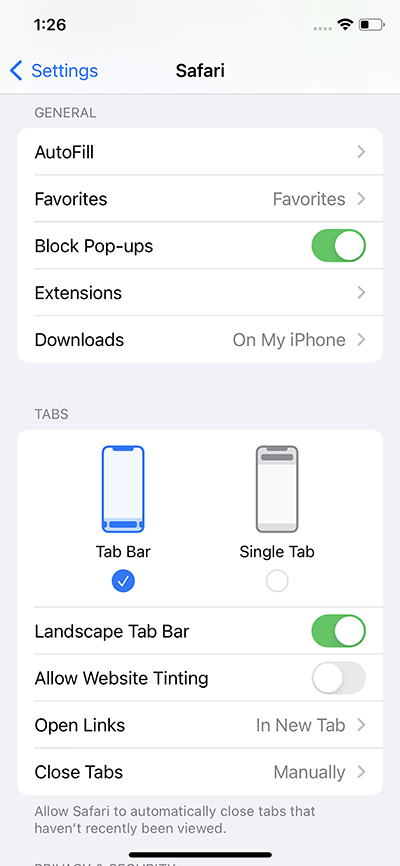 The benefits and drawbacks of disabling pop-ups in Safari preferences are:
you can enable blocking easily and quickly on your device
you don't need to install anything to block pop-ups in the browser
it doesn't let you get rid of all kinds of annoying pop-up banners;
it's impossible to customize filtering
When you see a pop-up in Safari and you want to remove it, you can enter a new URL or search term into the Search field to browse to a new site. Of course, sometimes it works but it's not really a user-friendly way of getting rid of pop-ups.
Blocking pop-ups on mobile devices using AdGuard
For those users who want to ensure a better filtering quality and manage blocking processes on their device(s) there is a perfect solution ‒ a special ad blocking app by AdGuard.
AdGuard for iOS
is an app that eliminates ads in popular browsers and apps installed on your device, protects your personal data and saves your traffic. The app contains multiple filters (including language-specific ones) and effectively blocks annoying ads and social media widgets. And of course, AdGuard for iOS is a great Safari pop-up blocker that helps to get rid of all intrusive pop-ups in the browser on iPhones or/and iPads.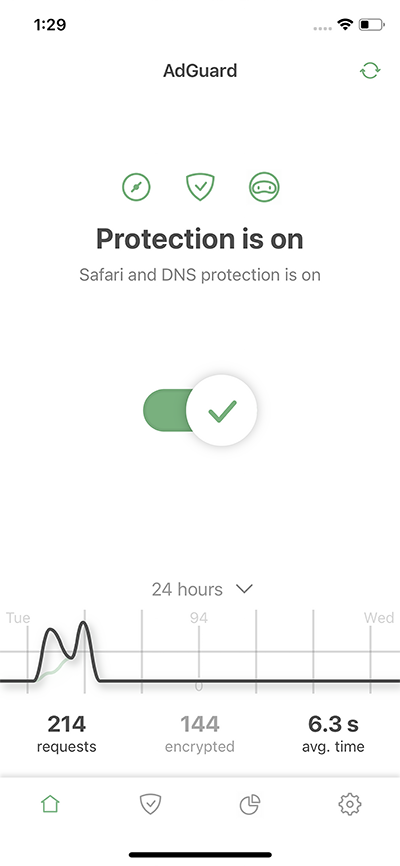 Here are the benefits and drawbacks of blocking pop-ups in Safari with AdGuard for iOS:
high quality of filtering
no ads and trackers in browsers and apps
protection from malicious and phishing websites
24/7 Support
How to allow pop-ups in Safari
If you are wondering how to unblock pop-ups in Safari, the answer on the one hand is simple, but on the other hand it imposes certain difficulties.
Via Safari settings
If you blocked pop-ups through Safari settings, you need to go back there and do the exact opposite — uncheck the "Warn when visiting a fraudulent website" box and select "Allow" in the Websites tab.
Also, go to the Extensions tab and check whether the extensions whose pop-ups you want to activate are turned off.
If you use an iOS device, go to Settings → Safari and disable the Block Pop-ups option.
Ad blocking extensions and apps
If you use an AdGuard browser extension or app and want to disable pop-ups in Safari, unfortunately, you can only disable the ad blocker completely to do that.
It's up to you whether to disable it or not. But remember that by disabling AdGuard and unblocking pop-ups, you will also unblock all kinds of ads and open access to trackers and intruders who tend to steal your data.
What pop-up blocking solution to choose
As you already know, there are completely different ways of blocking pop-ups and other ads in Safari. We've tried to show you the main advantages and disadvantages of these ways and we hope you will find the one that suits your needs.
In conclusion we'd like to say that the AdGuard app is a great solution that really gives you something more than just a usual pop-up blocking extension could give. It has been developed to block ads everywhere on the Internet (including social networks) and to protect your privacy from tracking, phishing and other online threats.
Why is AdGuard better than other ad-blocking apps?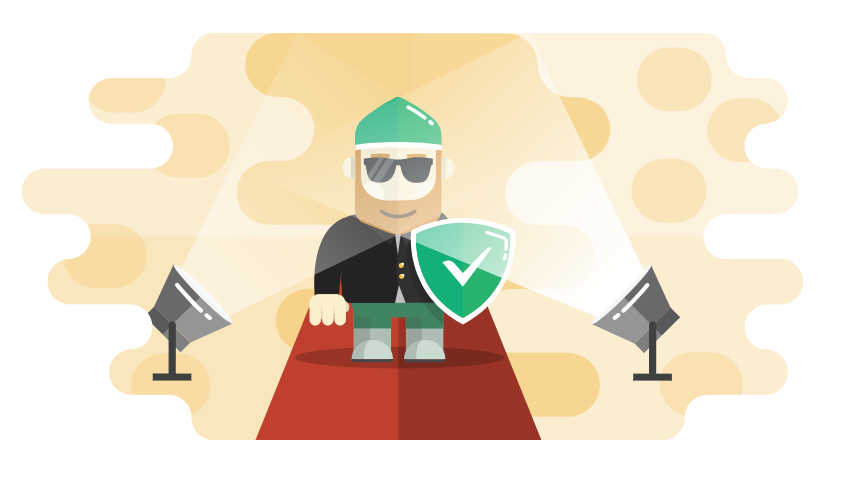 We have already mentioned the main benefits of AdGuard for Mac and AdGuard for iOS. In the two following pictures you can see the main advantages of AdGuard in comparison with other ad-blocking applications more clearly.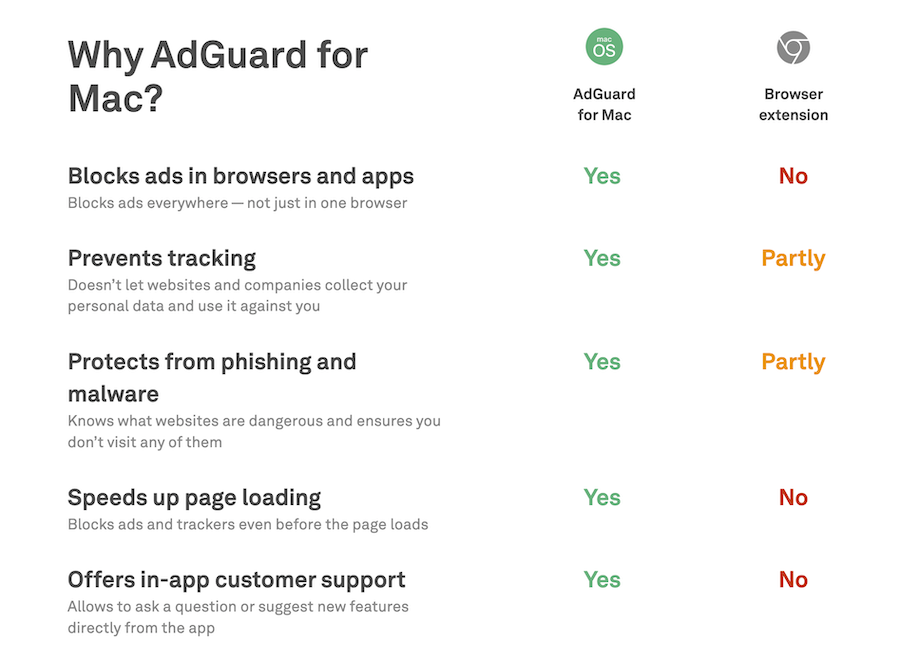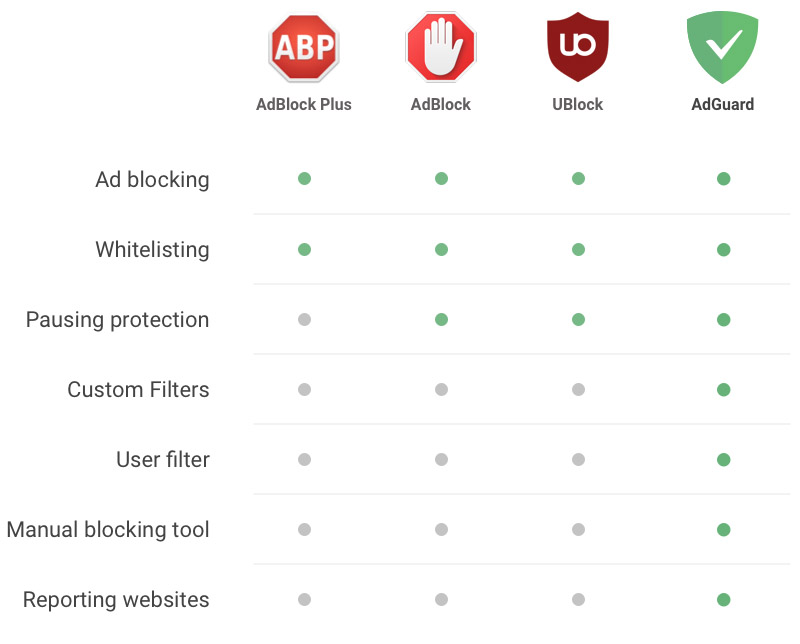 If you have no doubts anymore and you want to try AdGuard as soon as possible, we are happy to offer you the downloading and installation instructions.
How to download and install AdGuard
Mac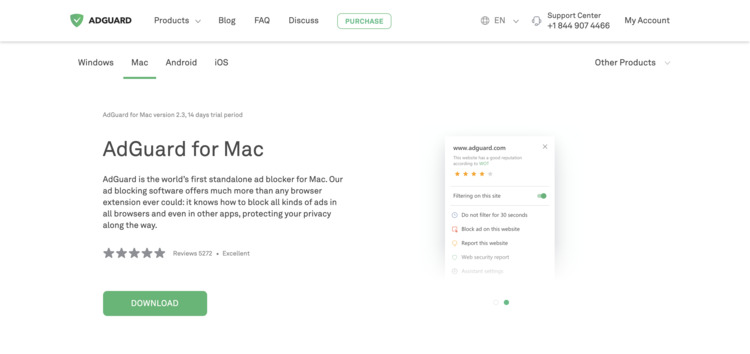 Wait for
AdguardInstaller.dmg
to download and click it in the list of downloaded files in the Dock panel.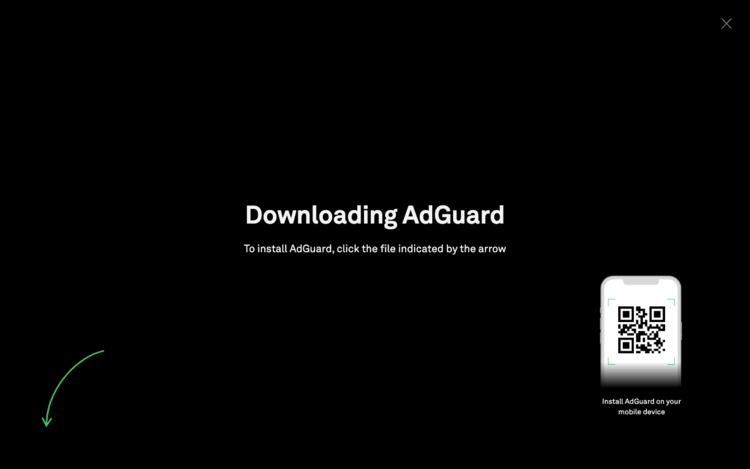 The AdGuard icon will appear on your desktop. Click it to open the installation app and double-click the AdGuard icon in the opened window.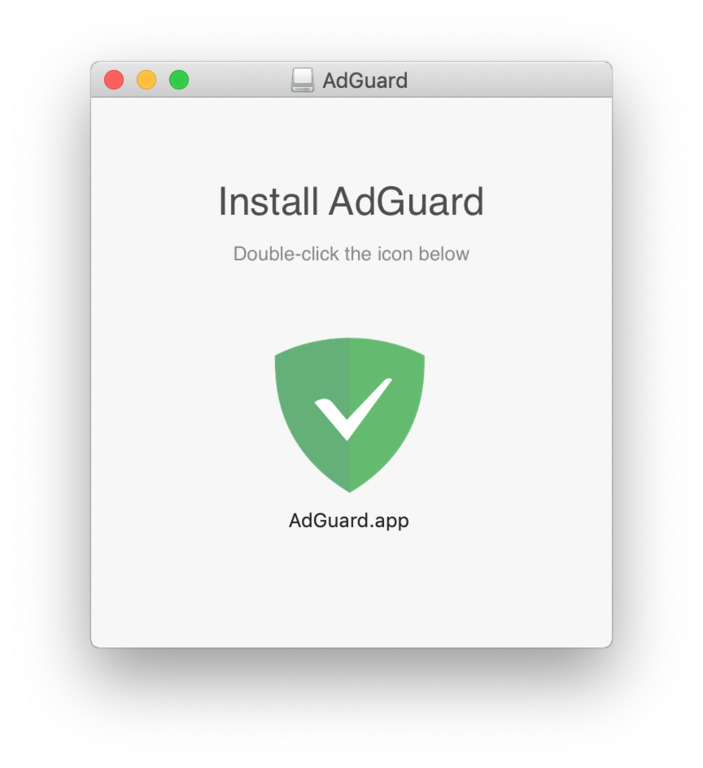 Upon the first AdGuard launch, your operating system will warn you that this application has been downloaded from the Internet. Click
Open
.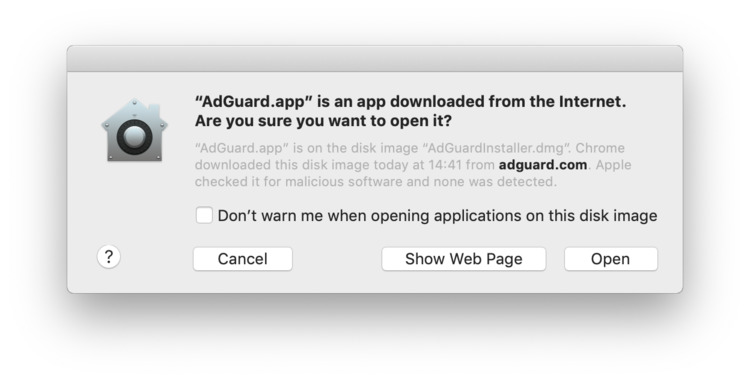 In the next step, you'll need to click
Install
.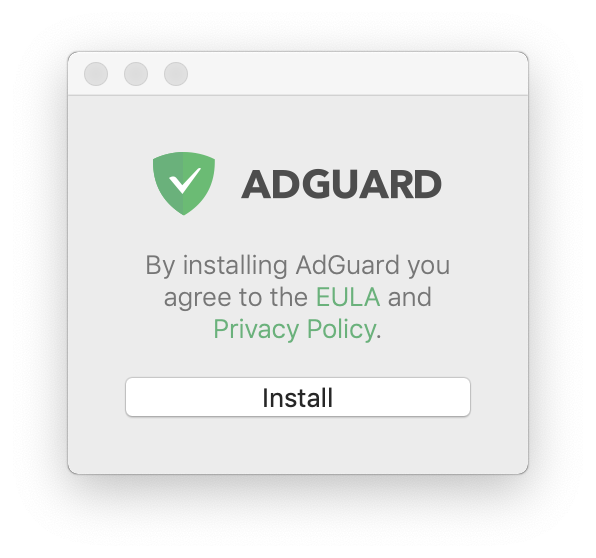 Wait for the installer to download the required files.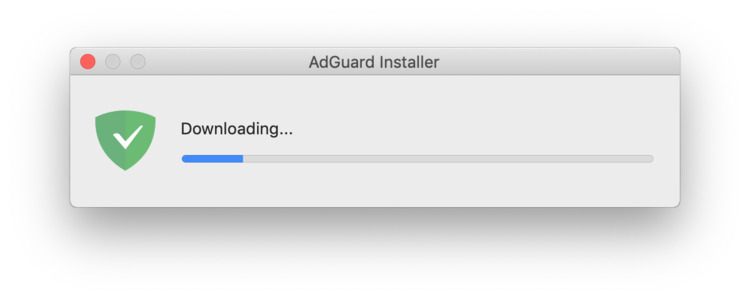 To use the application, you will need the administrator password for your macOS account. Enter the password when prompted in the dialogue box and press
OK
.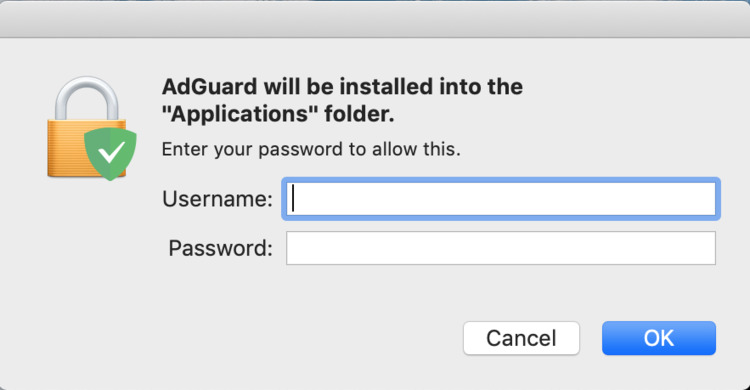 Now, you'll see a quick installation wizard where you'll be offered to configure protection to your needs. You can either start fine-tuning right away ("Let's do it!") or skip for now ("Leave as it is").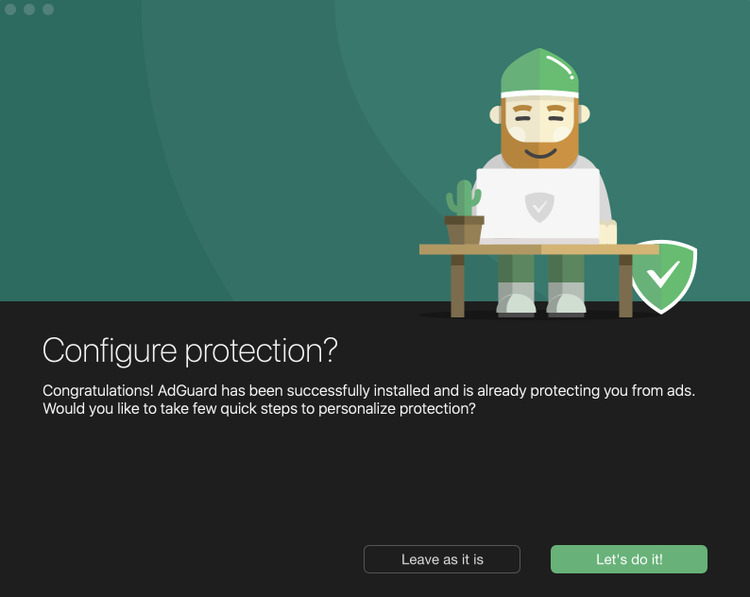 Here we are, AdGuard is installed on your Mac!
iOS
AdGuard for iOS is an app presented in the App Store. To install it on your device, open the App Store and tap the
Search
icon on the bottom of the screen.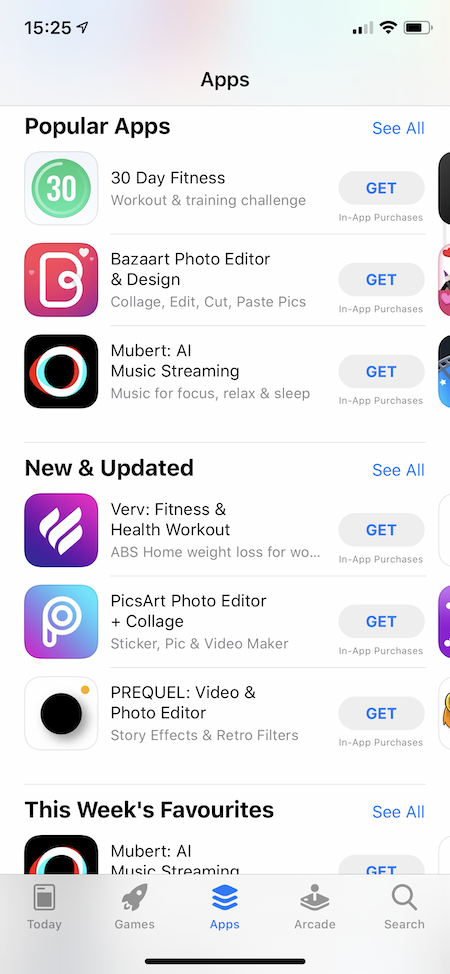 Type
adguard
in the search bar and tap the string
adGuard
which will be among search results.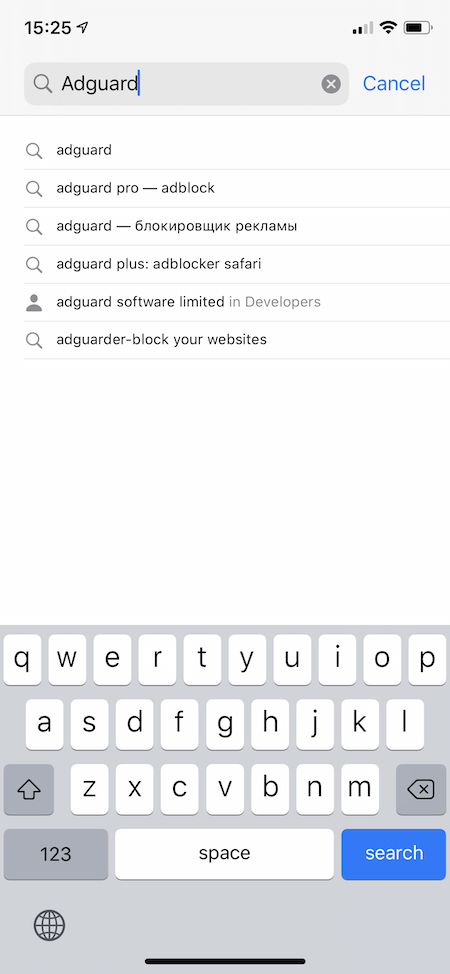 On the opened page of the App Store tap
GET
under the string
AdGuard – adblock&privacy
and then tap
INSTALL
. You may be requested to enter your Apple ID login and password. Type it in and wait for the installation to complete.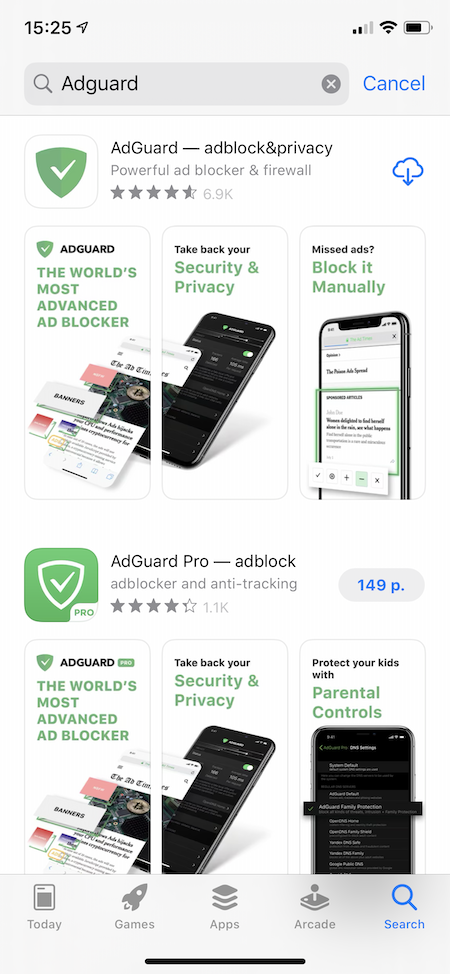 We hope this article was useful and informative for you. Keep yourself safe from the online dangers!
FAQ
Why am I getting ads on Safari?
Pop-ups are ads, notifications or alerts opening in your browser window. The real ones from Safari might be useful, while others are often unwanted, tiresome or even hazardous.
Are ads on Safari dangerous?
Third-party pop-ups can use phishing – a form of online fraud – to make you believe they're actually from a trusted company. The danger is that users might share their sensitive data (personal data or credit card details) or download software that turns out to be malicious.
Can ads on Safari cause viruses?
Unfortunately, they can, even despite the fact that Mac computers have a built-in protection against the classic viruses. So it is better not to put oneself at risk and preventively block advertising.
How do I block all ads?
There is one sure-fire way: install system-wide ad filtering software. AdGuard Ad Blocker suits perfectly.
How do I get rid of ads without an ad blocker?
Disable pop-ups in your browser settings. You'll see fewer pop-up windows but the bulk of ads will still be there.
Consider purchasing subscriptions to the services where you want ads to be blocked. This method is too costly, though – you'll have to pay an ungodly price to clear each service of ads, yet other websites will be flooded with ads.
So it seems that an ad blocker is the better option if you want to pull all the ads.
Are ad blockers legal?
Totally. To have a grip of the verifiable information, google the skirmish of Eyeo, a software developer of many solutions such as Adblock Plus, and Alex Springer, a digital publishing house. Germany's Federal Court of Justice then established that ad blocking is legitimate, and consequently, Internet users can and should control what they see online.
Are ad blockers safe?
They are, in the event that you use an ad blocker from a decent developer. Do download it from the developer's site! Be cautious and keep away from dubious ad blockers –
they may end up being fake
and abuse your personal data.
Do ad blockers track you?
Good ones don't. How to check your ad blocker? Make sure that it's from a trusted developer and that you downloaded it from a valid source. If the answer is yes, you may skip worrying, your ad blocker is not likely to track you. Also note that a paid ad blocker is usually more credible than a free one.