How to Block Pop-ups on Safari
According to studies, the first reason why people would block a site is annoying pop-ups. Almost everyone has experienced this: while surfing the Internet, a message pop-ups on the screen unexpectedly.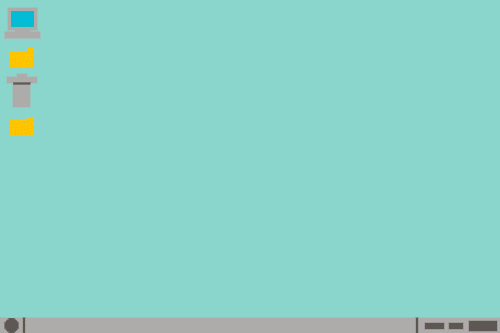 Usually, all pop-ups are divided into two groups — either you have been chosen as a 1 million user or a website wants you to subscribe to an everyday mailing of boring and unnecessary news. The worst thing about it is that pop-ups obstruct you from reading text on the page and make you close the pop up (and repeat it 100 more times) or close the whole page. Or sometimes pop-ups are impossible to be closed because the site itself is not customized for a mobile screen. And, of course, anytime you can face up with a virus pop-up warning you that your computer has been infected.
Most commonly, users have only one way to continue reading — restart the browser, but normally annoying pop-ups tend to reappear and this makes people search for information on how to remove or disable them. In this article, we are going to tell you how to get rid of pop-ups on Safari, one of the most popular browsers.
How to block pop-ups on Safari on your desktop
1) Native extension. The browser itself offers a pop-up blocker Safari that you can activate in it's settings. It does its job, but being an extension, Safari pop-ups blocker is limited in capabilities by the browser and simply can't filter all pop-ups and ads.
2) Full-fledged ad blocking program. Like AdGuard. It helps you deal with pop-up windows, it processes page even before it is loaded into the browser, so you see only the information you were looking for, without annoying elements. All in all, you can install a standalone AdGuard program which is compatible with your device and forget not only about pop-ups that appear on your monitor, but about all types of ads, banners, fraudulent and scam websites. It will stop them all from disturbing you :) All you need to do is to install it from the official website.
How to stop pop-ups on Safari on your smartphone
1) Content Blocker by Apple. In Settings of your device you can find how to activate Safari pop-ups blocker and enable it. But, as we have already said it above, it doesn't work perfectly.
2) The special ad blocking app.
AdGuard for iOS
(
you can download it by clicking this
), for example, will eliminate ads and pop-ups in Safari, protect your personal data and save your traffic. The app contains multiple filters and ensures the best filtering quality. By the way, it's
free
! If you are an advanced user, you also can use
AdGuard for iOS Pro
(
click to download it
) that has much to offer. It blocks ads in all apps and browsers, not only in Safari.
And now the main question:
what is it better to choose
? In other words, what option will liberate you from this type of annoyance? Here we are trying to recollect all pros and cons.
Native Safari blocker is a
free solution
, but it
won't stop pop-ups
from appearing on your monitor. You'll still receive "congratulations you won"and notifications about a virus.
AdGuard
solution gives you something more than just pop-ups blocker. It was created to blocks ads everywhere on the Internet including social networks like Facebook and speed up pages loading by saving your traffic. The best thing about AdGuard adblock is that it knows how to bypass Anti-AdBlock scripts. So you won't have to turn off the AdBlocker anymore when you want to visit the site that uses such a script. The disadvantage of this option is that it's not the free one and for using it you need to buy a licence key. If you want to start with something free, you can enjoy our trial period and get to know all features that AdGuard can offer you. And don't forget about our browser extension!
Keep yourself safe from all the dangers that the Internet contains!
AdGuard for Windows provides you with reliable and manageable protection that filters loading web pages immediately without any action on your part. AdGuard removes all annoying ads and pop-ups, blocks dangerous websites, and does not allow anyone to track your activities on the Internet.
| | |
| --- | --- |
| Operating Systems | Windows XP SP3, Vista, 7, 8, 8.1, 10 |
| RAM | from 512mb |
| Web Browsers | Microsoft Edge, Internet Explorer, Google Chrome, Opera, Yandex Browser, Mozilla Firefox and other |
| Free Disk Space | 50mb |
AdGuard for Mac is the first adblocker developed specifically for macOS. Not only does it block ads and annoying pop-ups in all browsers, but it also protects you from online trackers and dangerous websites. AdGuard offers you a simple and intuitive interface with additional features such as AdGuard Assistant and a filtering log.
| | |
| --- | --- |
| Operating Systems | macOS 10.10 (64 bit) + |
| RAM | from 512mb |
| Web Browsers | Safari, Google Chrome, Opera, Yandex browser, Mozilla Firefox and other |
| Free Disk Space | 60mb |
AdGuard for Android provides you with reliable and manageable protection. AdGuard removes all the annoying ads from web pages and applications, blocks loading of dangerous websites, and does not allow anyone to track your activities on the Internet. AdGuard stands out against its analogues, as it can work either in HTTP proxy or VPN mode.
| | |
| --- | --- |
| Operating Systems | Android 4.0.3 + |
| RAM | from 700mb |
| Free Disk Space | 30mb |
AdGuard for iOS is an app that protects you from annoying ads in Safari. Moreover, it prohibits online tracking and secure privacy of your personal data. After downloading the app, you get an ad-free and safe internet experience, where websites open much faster. Try now and enjoy a better web-surfing experience on your iPhones and iPads.
| | |
| --- | --- |
| Compatibility | Requires iOS 10.0 or later. Compatible with iPhone 5s, iPhone 6, iPhone 6 Plus, iPhone 6s, iPhone 6s Plus, iPad Air, iPad Air Wi-Fi + Cellular, iPad mini 2, iPad mini 2 Wi-Fi + Cellular, iPad Air 2, iPad Air 2 Wi-Fi + Cellular, iPad mini 3, iPad mini 3 Wi-Fi + Cellular, iPad mini 4, iPad mini 4 Wi-Fi + Cellular, iPad Pro, iPad Pro Wi-Fi + Cellular, and iPod touch (6th generation). |
| Web Browsers | Safari |
| Free Disk Space | 24.4mb |