AdGuard — Adblock for Microsoft Edge
Edge is a new Microsoft browser set in Windows 10 by default. Started from scratch it claims to be a vintage InternetExplorer substitution showing itself as a fitting rival to all popular browsers.
Edge looks like Microsoft's attempt (and rather successful one) to catch up on what has been missed out in Internet Explorer days. In spite of evidently similar icons these browsers drastically differ from each other. Edge is a really rationalized browser that has minimalistic and clear design showing nothing extra. For a moment let's get back to Internet Explorer with its numerous puzzling icons on the home screen and overloading system immense add-ins. Now a user has at hand only what he needs for work navigation buttons with very pleasing design. In the need of any additional functionality one can find it on the right pop-up panel that stays out of a sight while reading.

Moreover, this browser demonstrates really high speed. Even before official release comparison test showed Microsoft Edge being faster than eminent Google Chrome which is currently reckoned to be the fastest and the most convenient browser. Thousands of users have been already able to estimate new browser capabilities and they are satisfied. This is a significant achievement for the Microsoft corporation which name has become a synonym of slow applications work.
The developers have rewritten the browser code, omitted elements that slowed down the work and considered the users' notion at last. Pages open as separate processes that helps to protect the system from «falling» in case of improper shutdown. Moreover, the hardware protection against Internet threats that uses Microsoft databases is improved. Browser core optimization and up to date web-technologies support allows users to take advantage of all modern information sharing web-tools.
Months of programmers, analytics, and designers work gave this world a new generation program tested with support of thousands of people all over the world. Edge creators point that they've managed to release really convenient browser that is good both for the beginners and for the advanced users. So now Microsoft has the weapon to win the browsers war by gaining users' love.
Swiss knife for Internet surfing
Besides Edge being lightweight and quick it combines various useful functions. For example, Cortana — a virtual helper that leads you through the Internet and gives prompts explaining meaning of unknown words, underlines relevant information (such as phone numbers or addresses). In such a way Internet surfing became even simpler for the ones who look for information. What's interesting. The reading list became alternative to inconvenient bookmarks. The reading mode now hides everything extra on a web-page and makes text look like a paper page. The font size is optional. There is another nice feature any notes can be marked up right on the web-pages. Pressing the "pen and paper" icon you can underline certain areas in text, write and even draw right on site-pages. It's a kind of an original gift for creative minds with a well-known love of making margin mark-ups.
The browser is very fresh which means that personalization tools are in process yet. But there is one good program you can already implement our adblock Adguard. Indeed, it is a notable tool to delete advertisement banners, pop-ups and also to speed up the Internet in conjunction with complex online threats protection.
Even if Edge is installed like additional browser, our product can correlate with any of the main browsers, whether it is Safari, Chrome, Opera or Firefox. Moreover, it's possible to fulfil simultaneous work with several browsers.
Away with ads: in search of the adblock for Microsoft Edge
It's not a secret that advertisement got into all spheres of human life and the Internet is also not immune to it. Numerous users grudge that it's impossible to browse pages because of flicking banners and pop-ups lavishness and search any information about how to block ads. In fact, advertisement started to appear even in videos. Such services like YouTube are active in using advertisement insertions in popular materials. So, we face a logic question how to remove advertisement in Microsoft Edge browser and is there any ad blocker for edge?
Nowadays browsers by default can't block advertisement on web-pages. And here comes the need to use such extensions as Adblock Microsoft Edge, which is in the pipeline yet, or to turn to such core programs like Adguard. Only this can guarantee that no advertisement will intrude and disturb comfortable pages overview. One more reason to remove advertisement is traffic saving by means of blocking download of certain elements on the page. Although flat rate tariffs are a norm today, statistics shows that a fifth part of the downloaded Internet data is advertisement.
Site developers usually state that advertisement is what helps them to survive. But don't they forget that the users' comfort is something worth carrying for? No visitors means no interest in posted blogs, videos and in the whole sites. Moreover, advertisement can be more elegant, thankfully there is a huge number of examples on the Internet.
A lot of people hope that planned extension Microsoft Adblock for Edge will bring the problem of intrusive ads on web-pages and in videos to its end. But only installing Adguard can guarantee removal of intrusive messages and protection against phishing sites and some other attacks from the Internet.
We've noticed that as of today there are no other tools that block advertisement in Microsoft Edge browser but Adguard. Adblock Plus for Microsoft Edge is being developed now and available only for a limited number of users. The deadline is not specified yet, as the browser developer doesn't announce according to which principles the extensions will be included in the product. Besides there is no information if Adblock for Microsoft Edge browser will efficiently work with Microsoft code and provide stabile application functioning.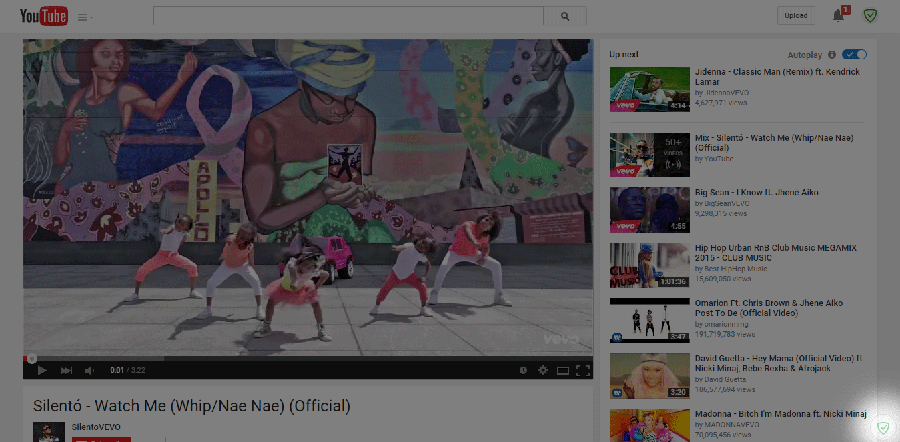 Well, of course it's possible to download Adblock for Microsoft Edge after the development process is over, but there is barely any need to wait and bear with intrusive adds. Especially if Adguard is available for free download right now, as the program has already been tested for collaboration with Edge and Windows 10. Constant contact between technical support and users can only confirm that Adguard delivers consistent performance with Microsoft products. In case of any problem, question or remark technical support provides on hand reaction.
Adguard as effective alternative to Adblock Windows Edge
Adguard for Windows can be called the only Microsoft Edge adblock the program that blocks advertisement in Microsoft browser, as for now work on Microsoft Edge extensions is in process. Only Adguard can remove bothering banners, pop-ups and videos that are as common as blackberries in Russian segment of the Internet. Important thing is that a simple user can do all this without any extra manipulations.
And that's not the half of the story, as Adguard functions also include:
Anti-banner
— this module knows how to remove advertisement from Microsoft Edge. By using special filters the program removes all advertisement from sites — banners, pop-ups, flesh-animation. Adguard can fight any advertisement, even if it's as annoying as Youtube pre-rolls.
Anti-phishing
— this module protects computer from malicious and phishing sites. Adguard adblock for Edge will automatically inform about a site that contains virus files and won't let intruders steal any personal data.
Anti-tracking
— protection from web-counters and analytical systems. Nobody can trace what you do in the network. Without Adguard such systems collect information about users staying unnoted — age, sex, visited sites, and a lot more.
Parental control
— this module in Adguard for Windows is responsible for children protection. The module removes indecent materials and limits access to sites for grown-ups. Parents can set password protection and add definite sites in the black list.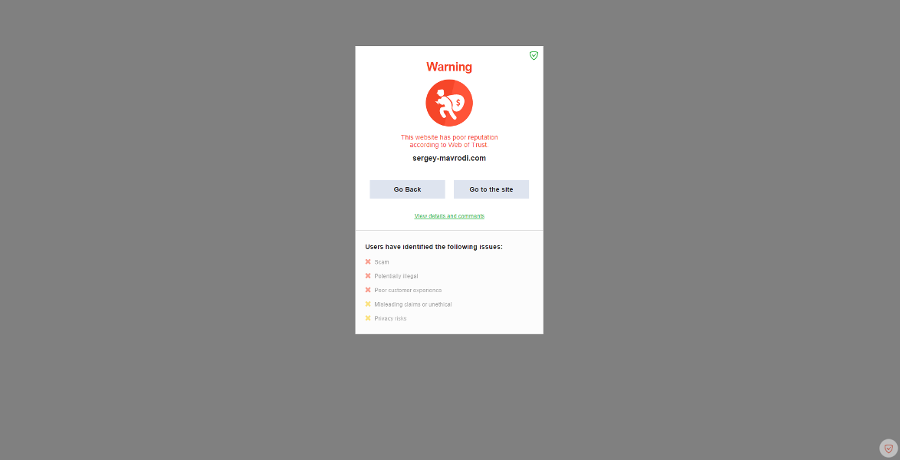 As the result, you get multifunctional application that successfully protects your computer from most of the outspread threats.
Adguard installation and setting
In fact, installing Adguard is very easy. A lot of people already know how to install Adblock for Microsoft Edge or Chrome, which is not more than downloading the extension and starting its installation. Everything is the same with Adguard: it's enough just to download a setup file form the official site on a computer and launch it. Just a couple of clicks and the application is installed on the computer.
Adguard has all necessary pre-settings which helps the program to provide effective work right after it is set. It means that the user doesn't have to fulfil any additional setting to protect himself from intrusive ads. A serious question concerning resources consumption is also solved. The program needs minimum memory resources and shows minimal processor load which doesn't distract from favourite activities.
Adguard has a good additional function. If one takes a careful look at Microsoft Edge page, he can see small green shield at the lower right corner of the site:
This is Adguard helper icon. It will help to set content filtration right from the browser making the process maximally convenient. So, the user can easily block a separate element, add a site in exceptions (which means no ad blocking for it), complain against any site and more. Adblock Plus for Edge will have analogical functionality. But now salvatory extension is developed for Chrome and Firefox, and you can shift to fully-featured application if you plan to use Microsoft Edge.
Microsoft Edge and Adguard for safe surfing
To sum it up, Microsoft Edge came out to be light and fast browser with convenient design. It is more than a worthy replacement to the old man Internet Explorer that has reached its moral death several years ago. Moreover, there is every reason to believe that the new browser will go on progressing. We advise to make your Internet surfing better with browser from Microsoft installing Adguard. Forget about banners and pre-rolls that cause serious traffic congestion - Microsoft Edge will work even faster. Moreover, you can strengthen your network safety by blocking ads, dangerous sites and other threats.
As soon as familiar for lots of users Adblock for Edge launches, it will become possible to test its work efficiency. They say that Edge Adblock is going to use old technologies, so we can promote a fair enough supposition that Adguard will be able to fulfil more effective work. Our tests proved that as of today Adguard indeed protects computer more efficiently then extension based on Chrome or Firefox.
It stands to mention that for now Microsoft Edge holds off on adding third parties plug-ins and applications support. This means that downloading Adblock Edge is a far away perspective.
Download
free adblock Edge from Adguard — get quick and safe Internet. Let Internet surfing with your new browser give you maximum comfort.
Why am I getting popup ads in Edge?
You are using Microsoft Edge browser without an ad blocker. Consider installing it.
Are Edge pop ups dangerous?
No one can tell. Sometimes those are safe pop-up ads from the reputable advertisers, and sometimes those can be adware, malware, spyware or other hazardous things.
Can Edge pop ups cause viruses?
Not all of them, of course. But just like in any other browser, displayed ads can be malicious.
How do I block all ads?
Ad blocker will help! But not any regular one. To block ALL the ads, it's better to use a system-wide ad blocker (like AdGuard), so that it is not limited by browser's technical capabilities and can filter all annoying elements.
How do I get rid of ads without an ad blocker?
Hard to say, as Microsoft Edge does not have a built-in ad blocker. It does have tracking protection though. So you won't be able to visually block ads, but at least you could protect yourself from online trackers.
Are ad blockers legal?
Yes, they are. Germany's Supreme Court officially supports people's right to block ads.
Are ad blockers safe?
Yes, if you are choosing reputable ad blockers. Do not use ""no-name"" ad blockers from developers you don't know. Always check the information about it and users' reviews.
Do ad blockers track you?
No, trustworthy ad blockers do not track you. They usually have different monetization source, and they don't need to collect your data.