Starting with the version 14.2, Yandex.Browser introduced catalogue of recommended Extensions. This catalogue provides on default the free Adguard ad blocking extension. Currently this is the one and only recommended adblock extension for Yandex.Browser, which can remove ads, block pop-ups and control your safety in the Internet.

The main features of the Adguard extension are adblocker, antiphishing and antitracking. With such a wide range of possibilities, your extension will block all the advertising in search engines, as well as in webpages. For example, video ads blocking on Youtube or removing the ads in social networks.
Ad Blocking
Adguard fully removes annoying banners, blocks pop-ups and intrusive ads. You can block separate elements through the extension menu by clicking on "Block ad on this website". Internet without ads will work faster. Moreover Adguard uses less memory and CPU – much fewer than other adblock browser extensions. This will increase work efficiency in browser.
Settings
In the extension settings you can enable the suitable filters and configure the parameters such as blocking of contextual ads, automatic activation of most appropriate filters and others. You can also add websites that you consider trustworthy to the white list.
Security
Filter database of the extension is being updated daily as well as the list of checked websites. Using the antiphishing function Adguard checks websites in blacklists and blocks access to malware and phishing sites. You can check website's reputation manually. To do so you need to click the extension icon on the browser toolbar and click on "Website security report".
Free Adguard extension is very easy to activate. As we already mentioned the extension against ads is presented in catalogue of recommended extensions, in version 14.2 of Yandex.Browser. To activate it you need to click on Extensions.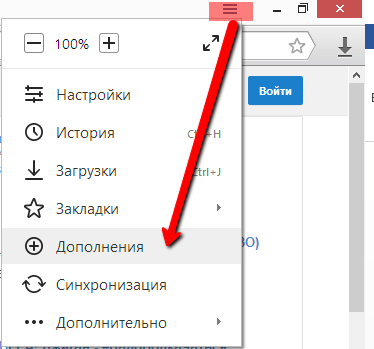 In the category "Internet security" of the opened catalogue, you will see Adguard extension. Activate it by switching to "On".

Enjoy working in Yandex.Browser without any ads.
If for some reason our adblock for Yandex.Browser does not suit you - you can continue to search among other ad blocking extensions, for example – Adblock Plus / ABP, Ad Muncher and others.
works well
makes internet tolerable
Im in loved with this app. Very reliable.❤️
AdGuard has protected me well!!
This blocks all of the ads and redirect ads that others could not. By redirect ads I mean when you are viewing something and your browser makes you open a page full of viruses and its nearly impossible to close the page due to all the pop ups. This1
if you ever need an ad blocker, you won't find a better than this one

It's only 5 star
Excellent, useful app. Doesn't take a lot space. Keep it up.
It works pretty well on websites but recently there has been inappropriate pop-up ads that were prevented before with this app.
Excellent content blocker. 😎👍🏾
The best ad blocker available for the Samsung Brower app, the default filters work great but I also suggest you add the "Mobile Annoyances" filter to the list. With these 5 filters enabled I've found my browsing experience to be a pleasant affair. A1
Write a review
Your review has been sent. Thank you!