Protection from fraudsters, scams and online extortion
July 31, 2018
Internet users should be aware that in addition to numerous educational, entertaining and other resources, the global network contains many dangers.
Nowadays the internet has truly become the second habitat of people. And just as in the real world – there are fraudsters, scams and even criminals in cyberspace.
_

Scammers are internet fraudsters that collect your personal data for their own use.
_
Types of online fraud
The purpose of phishing (online fraud) is to jockey out your personal information for own benefit. They may hunt for your personal information in different ways:
Sending scam letters.
Such e-mails are difficult to distinguish from spam. They look official and can address to you on behalf of the site on which you are registered (or any other website). These letters ask you to confirm your personal data for security purposes or tell you about promotions, offering to click the link. By clicking on it, the user visits scam sites (fraudulent sites). Examples, which have become classics - letters alleged to be from PayPal and eBay, requiring confirmation of your account. The main purpose of such machinations is to get your credit card information.
Phishing sites
can be disguised as online stores, financial institutions, especially charity organizations, websites of payment systems and even banks. However, while entering your personal information: email address, password, card number, PIN-code, you are essentially passing the information to attackers.
Online extortion.
"Enter the phone number to receive an SMS with an activation code". Surely, you have already seen this phrase. Or someone you know might told you how he went across the website where he was required to activate the subscription/account/the site itself, using the phone number. After that, there was a money withdrawal from his phone number, but banner with "activation" has not disappeared... Your friend dealt with an online extortion. Most of the extortion sites are "file storages", which provide a download link only after the mandatory activation via SMS.
It would seem that all is clear. If anyone requires activation than you should immediately leave this site. But what if it's a site where you really need to subscribe? As it is the case with many online magazines and news portals. In order to not break your head over this and protect yourself and your computer - install Adguard. It will not let you go to a phishing site and will not allow you to become a victim of fraud.
How does Adguard work?
The program has an
Antiphishing
module, which is designed to protect you from potential online threats. When going to the fraudulent website, a special filter against phishing is activated, and Adguard immediately warns you about possible danger.
Antiphishing database is regularly changed and updated from multiple sources. Among others, Antiphishing uses data from Safe Browsing - service from Google, which provides blacklists of dangerous sites. Adguard checks the URL of websites using a huge database, and determines whether the website is dangerous or not in a split second.
Antiphishing is a great addition, and perhaps even an alternative to antivirus. By the way, another Adguard advantage before Adblock and Adblock Plus is that the phishing protection is not available in the extensions of our main competitors.
Trust Adguard - it will take care of your security on the web. Protect yourself today:
download free
antiphishing program Adguard and use the Internet without worrying about the safety of your personal data.
Subscribe to AdGuard news
Be the first to get the latest news about online privacy and ad blocking, AdGuard product releases, upcoming sales, giveaways, and more.
You've successfully subscribed to AdGuard news!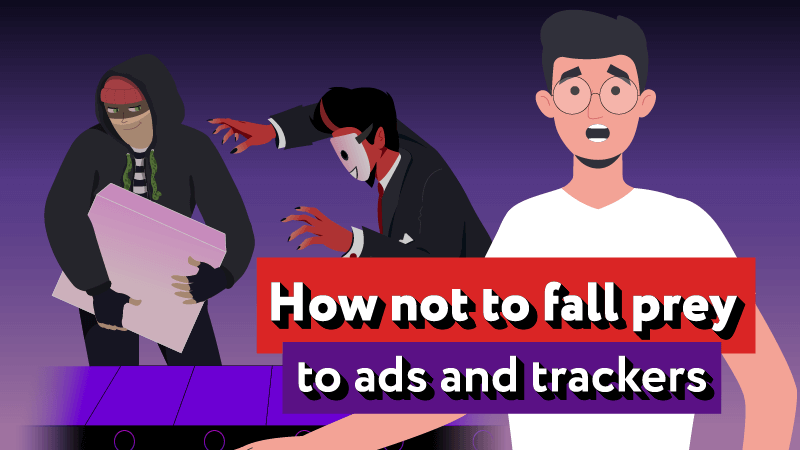 tier50obby Amazing! The tool works so well!
Alok Sharma It's an amazing addon. It blocks every ad and pop up.
Derek Acevedo It actually blocks the ads. Doesn't matter if they are harmful or not, it blocks them. Even if you still see an ad that has not been blocked, you can use the extension, select the ad you want to block, and the extension will block it! I would 100% r1
Kuill Ad-Guard DNS was game changer from the start, however, I would expanding to similar services like ControlD DNS with geo-unblock, smart-dns services
Write a review
Your review has been sent. Thank you!