How to block ads on YouTube: quick insight and things to know
We watch more than
1 billion hours
of YouTube videos every single day. That's more videos watched daily than on Facebook and Netflix combined. As of user number, YouTube has more than
2.6 billion
logged-in monthly users, and that's second only to Facebook which has more than
2.9 billion
.
It is very possible that you are already aware of all that — after all, it is common knowledge that YouTube is extremely popular. And given that you found this article, you probably spend some time on YouTube every day yourself, contributing to the stats. And, of course, it can be safely assumed that you are not too happy that a noticeable portion of that time has to be spent on viewing ads, when you're just waiting for the skip button instead of watching the actual videos. Wouldn't it be great if you could just watch YouTube uninterrupted, without unskippable ads?
So let's have a glance at how to block ads on YouTube, and reasons to why your adblock is not working on YouTube as you want it to.
Types of YouTube ads
To see what we can do about them, first we need to know what are the types of ads one can encounter on YouTube. Here they are:
| Ad Format | Description |
| --- | --- |
| Display ads | Shows up next to the video (Desktop and laptop PCs only) |
| Overlay ads | Appears across the bottom 20% of the video window (Desktop and laptop PCs only). Can be dismissed by pressing the "x" mark. |
| Skippable video ads | The most common ad format. Users can skip the ad after viewing it for 5 seconds. It can be inserted before, during, or after the video. |
| Non-skippable video ads and long, non-skippable video ads | Unskippable 15+ second ad. It can be inserted before, during, or after the video. |
| Midroll ads | Appear on videos over 10 minutes: ads are spaced within the video, like TV commercials. User must watch the ad before continuing through the video. |
| Bumper ads | A lightweight, non-skippable video ad up to 6 seconds long. User must watch the entire ad before the video can be viewed. |
| Content-embedded ads | Ads that are in the YouTube video itself, absolutely unblockable but can be skipped manually |
How to stop all these ads on YouTube
There are, in fact, several ways to deal with YouTube ads. Which is good, as not all methods suit all people — there's a room for personal preference. Study the available options and choose the one that works best for you.
Solution 1: YouTube Premium (all OSs)
Yes, if we're being honest about it, to get rid
of all ads everywhere
YouTube's very own YouTube Premium subscription is hands down the best method with 100% effectiveness.
| PROS | CONS |
| --- | --- |
| No ads on YouTube on any device (NOTE: except for content-embedded ads) | Paid (payment method is monthly subscription only) |
| Access to additional services like YouTube Music, video download, etc. | Tied to your YouTube account (you need to be logged in etc.) |
| | Blocks ads only on YouTube |
But then again, it's paid and tied down to your YouTube account. And it's the most obvious one — if you're reading this artcile, we're going to assume that you're looking for something else. Nevertheless, this is an option to keep in mind if everything else fails for you.
Solution 2: Regular ad-blocking software
Just like when you need to blow leaves away you're grabbing a leafblower, when you want to block ads it's only logical to turn to an ad blocker. Let's have a look at pros and cons of using an ad blocker:
| PROS | CONS |
| --- | --- |
| Block ads not just on YouTube but in other apps and browsers too | Can't block ads in YouTube mobile apps |
| Additonal features like privacy protection, DNS protection, mobile traffic economy, parental control | |
| A number of free solutions | |
The specific solution you need to block ads on YouTube in your case depends heavily on the device and the platform you're using. Here's the flow chart which will give you an idea what suits your case and what is technologically possible or not regarding the Youtube ad blockers.

Solution 3: Watching YouTube in the app ad-free
Due to the technical limitations of the Android OS based devices, no ad blocker is able to block ads directly inside of the YouTube app itself. Up until recently, the closest we've got to a YouTube ad blocker was blocking ads while watching it in a browser. We are first to admit, that's a lot of hassle compared to the pure in-app experience. But now we've found an alternative that brings you as close to it as possible, while getting around the Android-imposed restrictions.
Now you can watch videos without annoying drop-in commercials at a price of only a couple extra taps.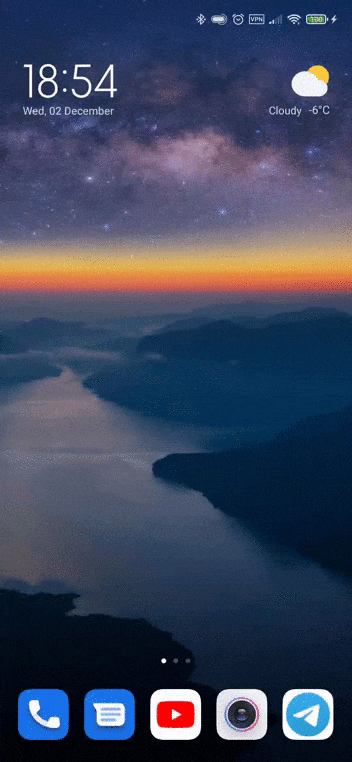 Follow these steps to watch YouTube without ads
A two-step guide on how to do this:
Open YouTube app and start the video you want to watch.
Tap on the Share button and select AdGuard for Android from the list of apps.
That's it! A new window with the video will open where you'll be able to watch it without being interrupted by ads.
Existing ad-blocking options for Windows/Mac
For Windows PC
For Windows PC, there are two types of software you can use to block ads:
Browser extensions block ads in a specific browser. They are inherently less powerful than standalone apps and largely depend on their browser in terms of what they can or can't do.
Standalone programs block ads in all browsers and programs. Not dependent on browsers, they have more tools in their arsenal. Some of them have additional features like privacy protection, etc.
For Mac
For Mac PCs, options are more or less the same as for Windows, but we will list them here too.
Browser extensions block ads in a specific browser. As with Windows, they are less potent and browser-dependent.
Safari extensions block ads in Safari browser. Somewhat similar to extensions for other browsers, but different enough to be listed separately. They work by their own rules but ultimately aren't more powerful than extensions for other browsers.
Standalone apps block ads in all browsers and other apps, plus sometimes have additional features like privacy or anti-malware protection.
Existing ad-blocking options for Mobile
Disclaimer: currently, no ad blocker is technologically capable of blocking ads in the native YouTube App on mobile devices. This is a consequence of the underlying principles of Android OS and iOS, and not a product of the ad blockers' unwillingness or inability to do so.
For Android
Third-party YouTube modded clients. Needless to say, while achieveing the goal of serving you YouTube videos without ads, these apps have their own issues, like inability to log into them with your Google account. And of course they are always under the risk of getting shutting down.
There's an alternative way: watching in browser with an ad blocker on. While possible, this method is extremely inconvenient in practice and doesn't guarantee results.
For iOS
Safari Content Blockers block ads only in Safari, so you will suffer all the incoveniences associated with watching YouTube in a web browser, and they can't deal with most of the YouTube ads anyway.
Why my ad blocker is not working on YouTube
Ad blocking in YouTube is tricky, and there could be many different reasons:
Ad blocking software is switched off
Ad blocking software settings are configured incorrectly, or YouTube may be added to the allowlist
Your specific ad blocking software lacks filtering capabilities. Most often it happens with obscure browser extensions
You're trying to watch YouTube on mobile. Ad blockers can't block ads:
inside the YouTube App on Android
inside the YouTube App and in any browsers except Safari in case of iPhones and iPads
OUR SOLUTIONS
With all of the above said, the method and the YouTube ad blockers you choose to remove advertisements is totally up to you. We'd be happy if the information above helps you find the best solution for your unique situation. From our side, here's a few ways how you can get rid of the annoying ads on YouTube that we are proud to offer to you. We've been battling aggressive ads for a very long time, since 2011, and have accumulated a lot of experience in this area. Note that all our ad-blocking products wield a very effective arsenal of weapons for ad blocking and privacy protection in general, not just on YouTube.
Windows / Mac
Android
iOS
FAQ
Why am I getting YouTube ads?
Free services like YouTube generate revenue by displaying ads, and they also offer paid subscriptions to hide the ads. However, in many cases such online ads are getting a little too aggressive and numerous, so more and more people are beginning to use ad blockers.
Are YouTube ads dangerous?
It depends on what you do with them. Just watching mid-roll ad breaks? It's okay. But clicking on the links from them can lead you astray. Long gone are the days when an ad was just a link attached to a banner. Today, you click an ad once, and it'll collect information about you, it'll remember you, and it'll follow you around the web forever. Don't forget that it's not rare when malicious agents use ads to lead you to a phishing page — a seemingly innocent website that in reality exists only to steal things like your email address, passwords, or even credit card number.
Can YouTube ads cause viruses?
It seems very far-fetched to assume that you'll actually get a virus by merely watching YouTube videos, but the real danger often lurks on the advertised website. Cybercrooks are tricky, they deceive users into clicking the links so they can install malware on our gadgets.
How do I block all ads?
There are many tricks you can use, but only one real solution: use a system-wide ad filtering app. AdGuard Ad Blocker would do fine.
How do I get rid of ads without an ad blocker?
1) Configure your browser settings and disable pop-ups. There will be less pop-up windows, yet you still won't block the majority of ads.
2) Purchase subscriptions to the services where you want to block ads. But some websites may not offer an option to go ad-free.
Or use an ad blocker if you want to remove ALL the ads from everywhere.
Are ad blockers legal?
Absolutely. To have a grasp of the historical background, search for the battle of Eyeo, an ad-blocking company, and Axel Springer, a publishing company. Their conflict was arbitrated by German court proving that ad blocking is legal, and hence, that users can and should control what they see on the Internet.
Are ad blockers safe?
Yes, if you use an ad blocker from a trusted developer. Search for information from legitimate sources about it and, ideally, download it from the developer's website. Study its Privacy Policy. Be careful and avoid suspicious YouTube ad blockers –
they may turn out to be fake
.
Do ad blockers track you?
Lesser known, free apps, not just ad blockers, are often riddled with trackers. Double check your ad blocker: it should be from a trusted developer, downloaded from a reliable source. Did you nod twice? Then you may rest assured, your ad blocker shouldn't track you.
---
Thank you for reading till the end! Hopefully, the article was helpful. Stay safe and untroubled out there online!