How to Block Crunchyroll Ads
How to block Crunchyroll ads - is there a way around them?
We are now in a time and age when streaming videos is the easiest and most popular way to watch anything (bye-bye, downloading). And it's really convenient that you can now watch anything on any device. One of the first streaming platforms where users could access Asian content like anime and drama was Crunchyroll. It has quite some competition now, but the service still retains a considerable amount of viewers, and it's primarily them we are addressing now, as the question "does adblock work on Crunchyroll" is popping up more often than not.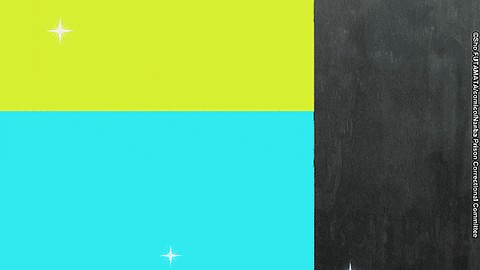 Disclaimer: we strongly recommend in-browser viewing of Crunchyroll videos, because right now there is no possibility for
any
ad blocking program to stop commercials in the Crunchyroll
app
. Getting a paid subscription to the service is your only viable option for the time being.
As Crunchyroll users know too well, those wishing to watch their favourite anime without getting a paid account will have to put up with inevitable advertising during the streaming. And it's ok, since we are dealing with legal content here. Or would be ok, if only there weren't too many commercials to view. Unfortunately, it is exactly the case here - hence the article.
Normally free users have to watch one advertisement before the show and several more during and after the viewing. Despite the fact that the ads are only relevant to Crunchyroll itself, promoting the Premium plan or suggesting various content for viewing based on your preferences, the advertising itself is still quite annoying, plus you can't skip it. So all in all, you spend considerable amounts of time watching commercials instead of the video you aimed for initially. Which is why we find it our duty to help you out.
How to remove Crunchyroll ads on the website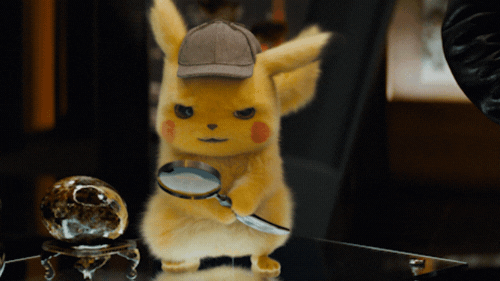 The easiest way to remain ad-free while watching anime on Crunchyroll is to watch it in your browser and enable an adblock. AdGuard does a great job of eliminating ads on PC and MAC-operated computers, the same goes to Android and iOS operated smartphones. So really, downloading one of the available AdGuard apps corresponding to your device type would largely take care of the ad problem.
This is how the service's main page looks like with the ads and without them. If you like your webpages clear, while any additional graphics keep averting your focus, then choosing an ad blocker for Crunchyroll is a way to go.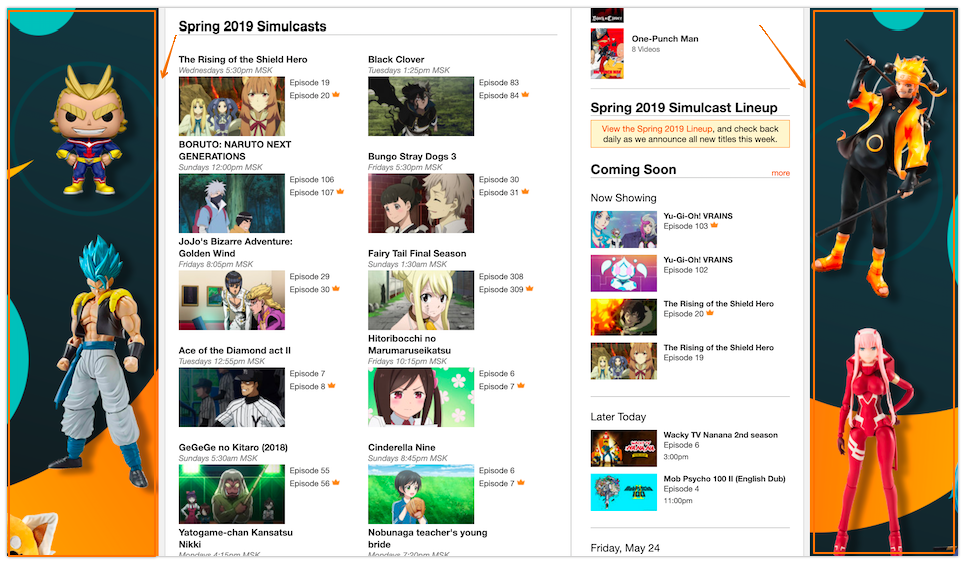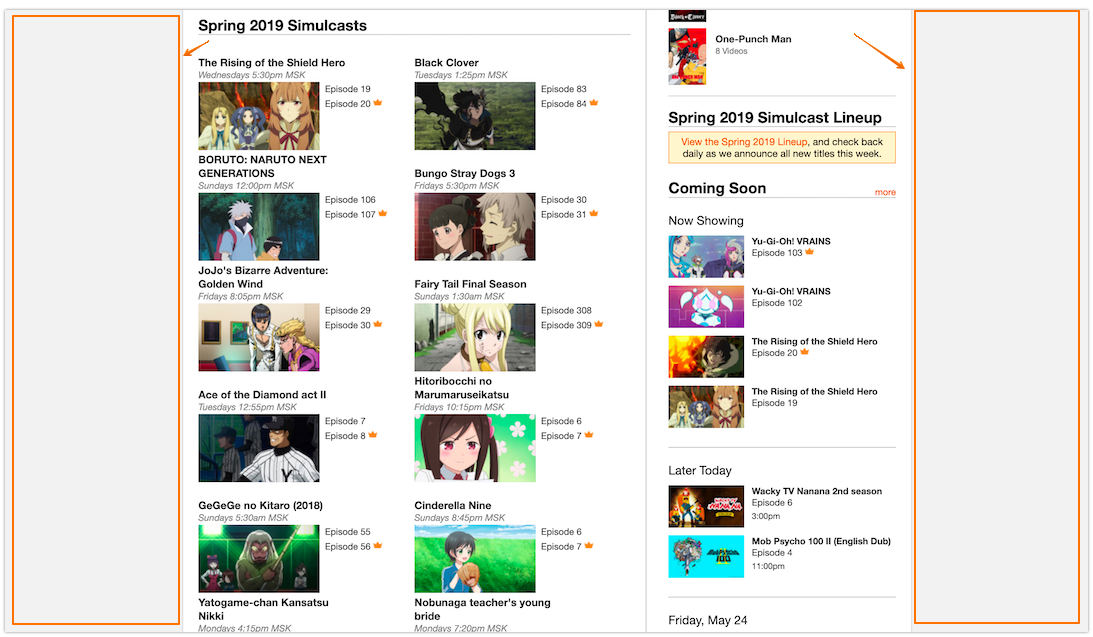 Same here goes to the video ads popping in the middle of watching any content. And the advice remains, if you wish to de-clutter your visual space and remove the ads on Crunchyroll - adblock apps will do the trick.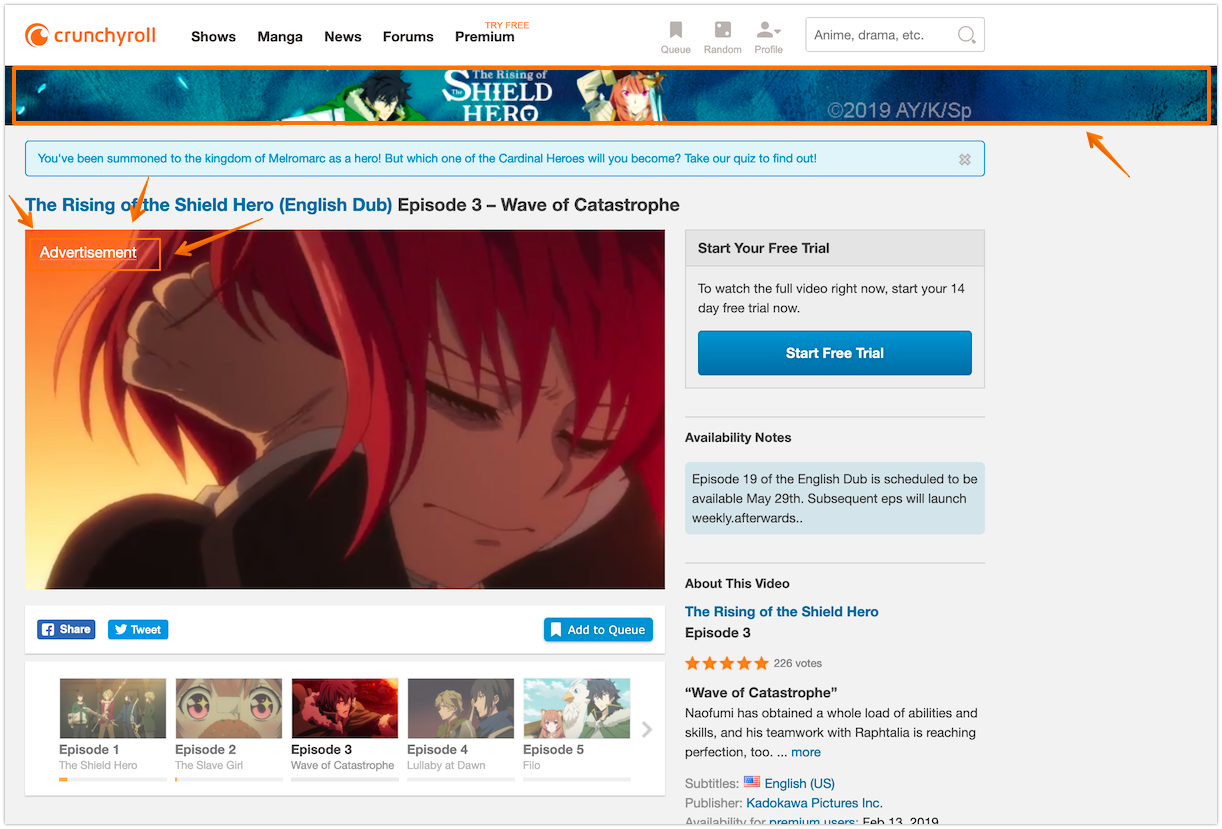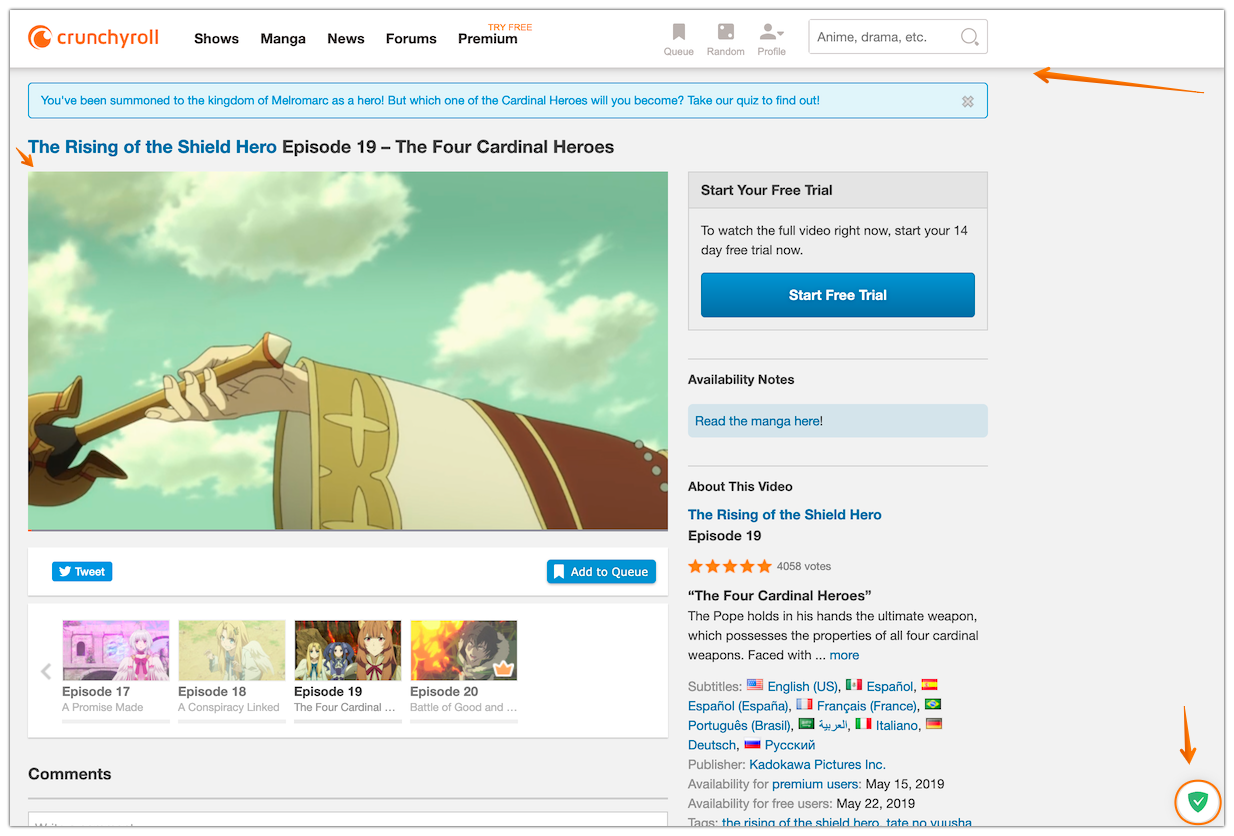 Blocking Crunchyroll ads in browsers
First thing first - we are a society that conceives anti-ad software. And it is our job to be ahead of the competition as well as of the advertisers. In our humble opinion, we are doing a more than decent job, so it is with a light heart that we recommend you to use an ad blocker app of our range to get rid of annoying adverts and watch your favourite streaming service in peace. Below you will find the choices we present.
Browser extensions
AdGuard has a wide range of ad blocking software, so there shouldn't be any problem choosing a suitable version. The easiest and more lightweight solution would be the browser extension, available for most of the popular browsers on the market. See the whole selection on our
Website
and download the one that suits you best.
There are two points we have to mention in this respect :
Due to the super restrictive approach courtesy of
Apple
, we had to rework AdGuard for
Safari
, and it is now better than ever! It is fast, effective and security-oriented, blocks trackers like a charm and alerts you of any suspicious activities on webpages. It is also available through AppStore.
Around February 2019 Chrome users have started signalling an agressive adverts onslaught from Crunchyroll. Seemingly the service has introduced a new ad blocker circumvention script, which in turn has somehow scrambled the work of
Chrome
browser. Unfortunately, this bug remained unattended by Google engineers, the
issue
is still on GitHub, but it's closed.
Small reminder on our part: browser extensions are indeed a lighter solution in more way than just one, but still they can not do quite as much as the full AdGuard application can. It is indeed your choice to make, but we had to point this out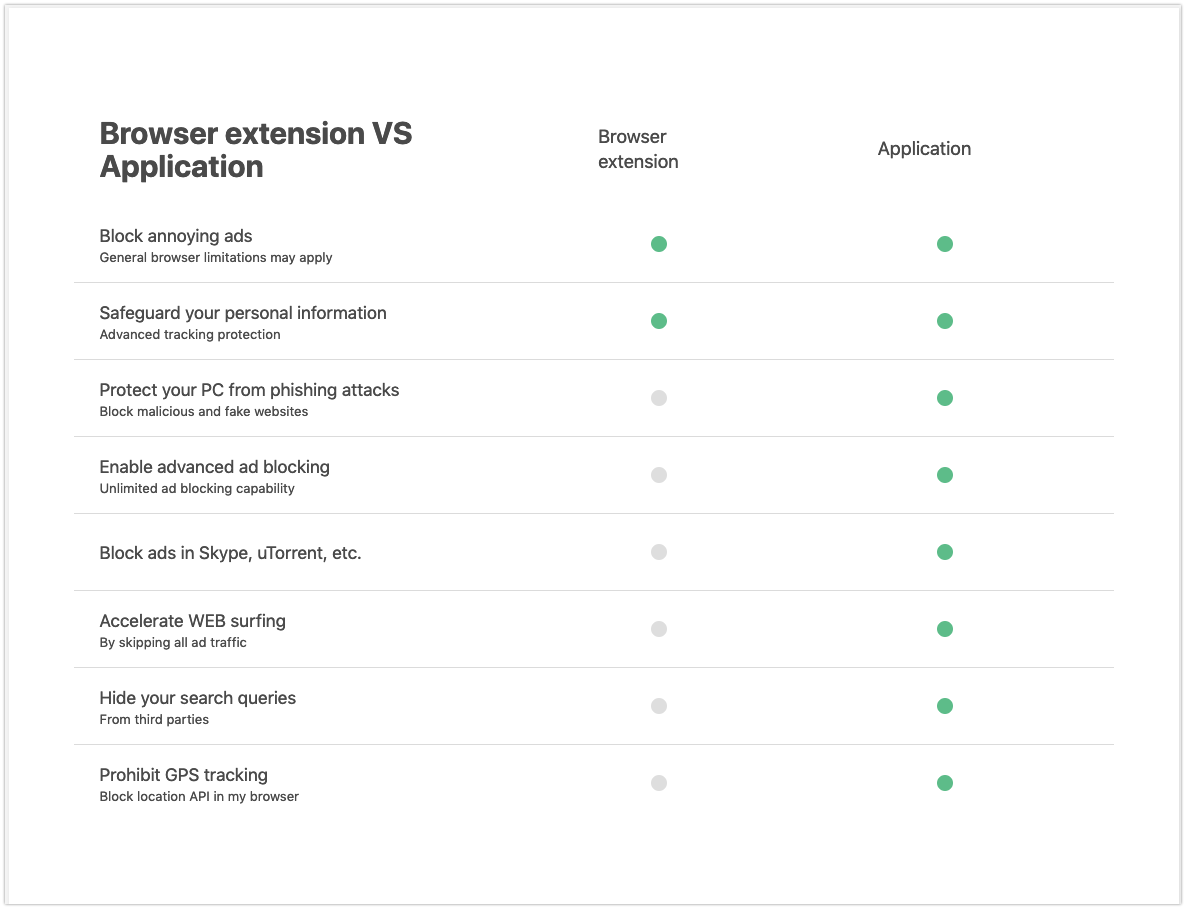 Lightweight and easy to use
Free and open-source
Effective against most banners
Blocks ads solely within the browser
The extension's performance might depend on the browser and its policies.
If this option suits you, on our website you will find
extensions
for any type of popular browser, free for download and use.
Full-scale AdGuard Products
AdGuard software products cover Windows and Mac OS platforms for desktop computers and Android and iOS for mobile devices. All AdGuard software designed for these programs will do much more than a simple browser extension. Our standalone apps make system-wide blocking possible, when ads disappear from your browser
and
other apps. We keep up with the changes in the industry, update our products as often as needed and provide 24/7 support. Just a couple reminders as to why downloading a standalone ad blocking app is a good idea:
All-encompassing set of features for each platform
Apps tested by users and regularly updated
System-wide blocking of ads, not just in the browser
Support 24/7, we do our most to help anyone out
Performance seriously superior in comparison to many other adblockers
You gain control over your privacy, data traffic and apps
Full-scale apps generally take up more space and memory than extensions
Some manufacturer's policies can be restrictive towards ad blockers (but we are working with that)
Standalone apps are paid
And now moving on to the choice of options we present for you to get rid of ads in Crunchyroll (and everywhere else, for that matter)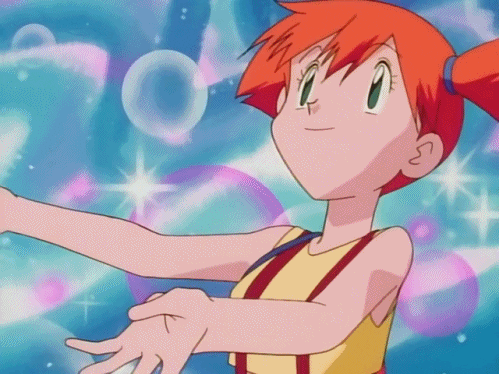 AdGuard for Windows
was (and remains) our first major product, so it has the maximum number of functions and can do pretty much anything, including stuff like privacy protection, parental control, protection from malware, phishing. It is highly customisable
AdGuard for Mac
is a desktop program that's functioning in a different way due to limitations imposed by Apple's policies. It works "behind the scenes", filtering ads in all browsers and even in other apps, protecting your privacy with the Anti Tracking module and allowing you to safely surf the Web.
Adguard for Android
is a unique no root ad blocker for Android that removes ads system-wide, protects your privacy, saves traffic and helps manage your apps. It works both on rooted and unrooted devices. The few limitations AdGuard encounters on Android devices are mostly Google-imposed and only influence a couple of applications. The good thing is that anyone can bypass that and download apps straight from the manufacturer's website - works with AdGuard. With AdGuard for Android you can boost functionality and bypass some limitations using technical tips from our Knowledge Base.
Last but not least,
AdGuard for iOS
, which is a free app that covers ads in Safari. Due to heavy restrictions added by Apple, we were forced to discontinue our paid AdGuard Pro program for iOS, but we turned around that and added (paid) Premium features to AdGuard for iOS, like DNS filtering and an additional set of filters. For the moment we are unable to bring AdGuard Pro back in full force, but this Premium part of AdGuard for iOS should be a decent switch.
Just to emphasise this once again: software products we conceive for iOS-powered devices face the most serious difficulties due to Apple's policy on third-party apps, especially on ad blockers (those are only allowed in App Store if they are extensions to Safari browser). We try and find loopholes to keep eliminating ads for our users'sake, even though it becomes an increasingly difficult thing to do.
And here is a comparative table between AdGuard and other most popular ad blockers on the market, to illustrate the current state of affairs in ad blocking: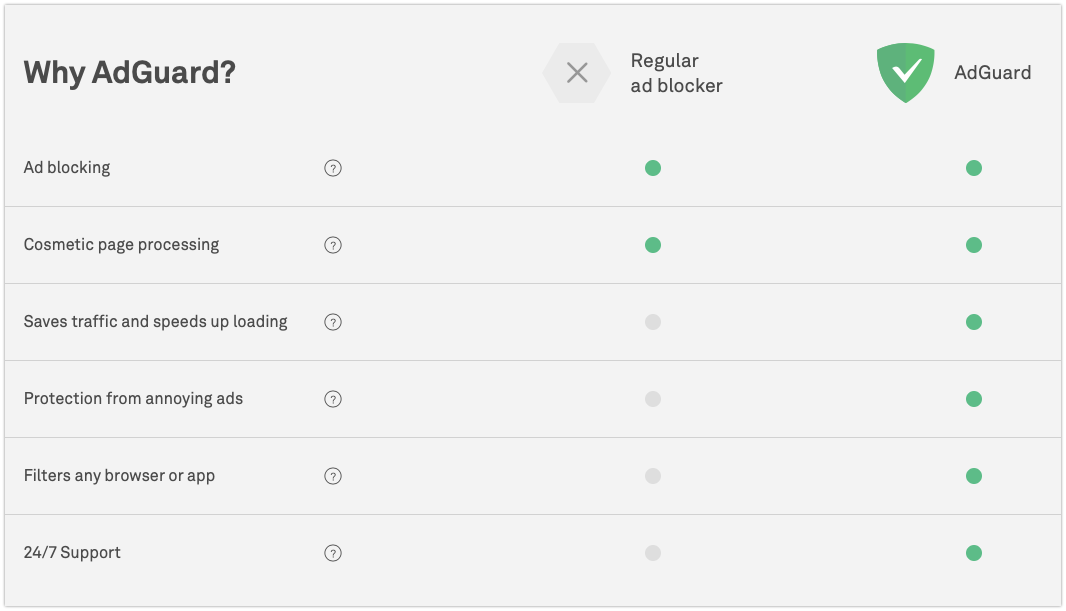 Blocking in-app Crunchyroll commercials
Aside from the main website, Crunchyroll is also available through an
app
of the same name, also watchable through a range of devices starting with Android and iOS-operated phones and tablets, personal computers on Windows and OS and a selection of devices like Playstation, Xbox etc.
And, like we said in the disclaimer above - the application presents more difficulties. This issue is not dissimilar to in-app advertising on Youtube, which remains incontournable for all adblockers on the market.
Thus, there are two available ways how to block Crunchyroll ads within the application - getting their Premium plan, or switching to the browser version.
It is understandable, because they provide legal content and wish to have profit, but a bit miffing, nonetheless. If watching the content in your browser doesn't bother you much, then it's an option.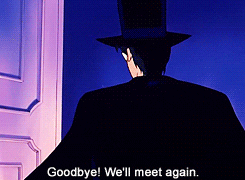 Hopefully, you've found a suitable way to manage the Crunchyroll ads in our article! We have some more useful tips and tricks up our sleeve, you can find them all in the
Article
section of our Website. Stay online safely and enjoy Internet without the ads!
FAQ
Why am I getting Crunchyroll ads?
You are probably watching the content in the Crunchyroll app. We advise you to watch Crunchyroll videos in the browser, because it's technically possible to block ads there.
Right now there is no possibility for any ad blocking program to stop ads in the Crunchyroll app.
Are Crunchyroll ads dangerous?
Not all of them, of course. But there were cases reported when ads on Crunchyroll caused the download of viruses.
Can Crunchyroll ads cause viruses?
If you quickly google the matter, you will see forum messages saying that it is still possible, albeit infrequently, to catch a malware when clicking the ad on Crunchyroll.
How do I block all ads?
Watch Crunchyroll in the browser and use the system-wide ad filtering tool. AdGuard ad blocker software is quite the thing.
How do I get rid of ads without an ad blocker?
1) You can try to play with settings of your browser and enable pop-ups blocking features it has, but you'll still hardly block most of the ads.
2) You can purchase the subscriptions for the services where you want to block ads. But this will require more money to protect each and every source from ads, and other websites still won't be ad-free.
So yeah, it seems that an ad blocker is a necessity if you wish to block all the ads.
Are ad blockers legal?
Totally. You can read on the web about the legal battles of Eyeo (owner of the ad blocker) and Alex Springer (European publisher). The supreme court of Germany ruled in favor of the adblocking company. So according to the court decision, ad blocking is indeed legal.
Are ad blockers safe?
Yes, if you are using the ad blocker made by a trusted developer. Do not download any ad blocking tools from the unknown sources, do it on the developers' websites directly. Even in the apps and extensions stores there is a risk to
encounter a fake ad blocker
that might collect and sell your data.
Do ad blockers track you?
No, if you are using the ad blocker from the trusted developer and have installed it from the legit source.
Usually with the paid ad blockers you have nothing to be afraid of, as their monetization source is clear (as in the case of AdGuard), while free ad blockers might be tracking you and selling your data.