Refunds for paid subscriptions and software: how to get them, and how not to need them
The sense of money well spent is a good one, but what if you feel otherwise? And what if you feel otherwise about a relatively small payment? Of course, when the latest iPhone falls apart in the hands of a happy new owner once unpacked — this new owner goes berserk and devotes a piece of their short and only life to returning money back and topping it with some healing of the hurt feelings.
But when it's all about a monthly payment for Tinder Gold not planned to be renewed but forgotten to be canceled… As more and more companies offer paid subscriptions to their services, content, or even "physical" goods, more and more people lose money forgetting to cancel a recurring payment when they do not need the subscription anymore. As subscriptions pile up, these small payments become a way of "financial death by a thousand cuts".
You have definitely heard about such a thing as a refund. You have probably dealt with it once or twice (if more — skip the main contents of the article and scroll to the conclusion — there is a tiny chance that as experienced as you are you'll still learn something new).
And you probably do not feel good when you think about requesting your money back. There are people that love to fight for their consumer rights, of course, but they are not the majority. For most of us, this is distress and trouble.
But relax. Most companies have a refund policy, and return payments even in situations when they are not obliged to by the laws. They are ready to negotiate, they value a customer's loyalty and influence upon others more than their single payment. Actually, you'll probably not have to negotiate, you'll have to follow an algorithm, to tap some buttons, fill some forms, and check several boxes.
This is especially relevant for companies that sell you apps, software, SaaS, in-app purchases, paid subscriptions. They do not spend money on delivering back and forth any physical objects. They do not lose money being unable to resell the returned goods. The payments are relatively small. And they want to profit from the benefits they provide, not from mistakes that people make.
So although laws leave refunds for such businesses at their discretion, the businesses often volunteer and develop a refund policy. One of the most important parts of such a policy is the period of time after the renewal payment during which you can call it off. It is usually from 48 hours to a week after the payment in the case of a monthly subscription; 14-30 days in the case of a yearly subscription.
There is even a company
with a 10-minute period to cancel the subscription for free.
So there are several easy steps to becoming a refund ninja
1)
Be ready to act in your best interests. This is the right thing to do, and it makes the world a better place. There must be a fair way to get back the money for something you fairly do not need.
2)
Be informed. Read the terms and conditions. Read the fine print. Better do before you pay, but after is still better than never.
3)
Be your own attorney. Laws are boring? Laws are fun! Invest a few leisure hours in researching refund-related regulation and typical cases.
All foreign companies must comply with the legislation of the countries where their customers live, so if you are in the UK, for example, and have paid to an American company, you have the rights guaranteed to you by British laws.
4)
Don't be a jerk. There are lifehackers who abuse refund policies for profit, but the silence of a clear conscience sounds better than the tinkling of the stolen coins.
5)
Be friendly, save angry letters and strong demands until it's clear the merchant is not going the easy way. As the British say, politeness costs nothing but yields much.
If you are in the Apple ecosystem
You can request a refund on the purchases made from the App Store, iTunes Store, Apple Books.
Sign in with your Apple ID and password at reportaproblem.apple.com. Tap "I'd like to..." under the question "What can we help you with?" and choose "Request a refund". Select one of the reasons under "Tell us more", select the item you want your money back for.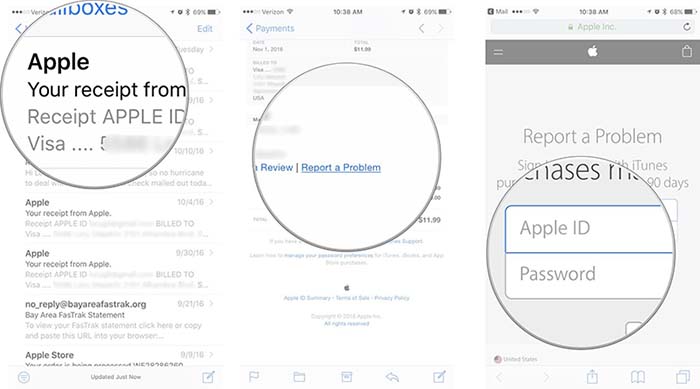 If you want to return an item bought from an Apple Retail Store, you can do it within 14 calendar days from the date it has been delivered. Only items that have been purchased directly from Apple can be returned. Products purchased through other retailers must be returned in accordance with their respective policies. You can
find
detailed information about returning an item to Apple on their Shopping Help page.
If you are in the Google ecosystem
Google has a huge
pile of refund policies
for all the services where а user's wallet emerges from the pocket: Play Store purchases, in-app purchases, Play Movies, and Play Books, all of them here. The documents are worth browsing: you can learn, for example, that Google is ready to return you money for a paid app from Play Store if you uninstall it shortly after first buying. The process of requesting a refund for Google Play payments starts
here
.
Of course, you can not bother studying refund policy, just
contact Google's support
. But it would not be the fastest way, to put it mildly. It had not been the fastest way even before the pandemy; and now Google warns that the support "operates with a limited team".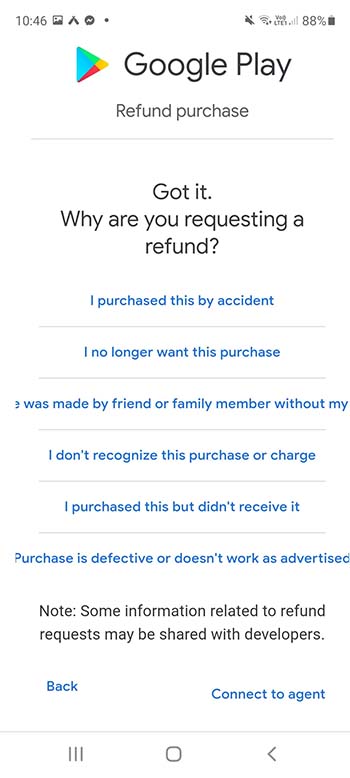 If you made a purchase or a subscription on a website or in an app
… and found out about an auto-renewal when it was too late to request a refund by the rules of the company's policy.
1)
Get in touch with the company, explain the situation, provide some proof of the fact that you genuinely do not need or use the service in question. There are, for example, a lot of stories of people forgetting to cancel their Match.com membership. The dating company returned the money having ensured that a person has actually stopped e-dating. Of course, they do not read messages, they just check if a user had logged in after the payment. But they can accept some other proof like screenshots, so people say.
2)
Turn to the collective wisdom — google people's stories about wrestling refunds out of companies
Still better to prevent than to fix
Certainly it is much more preferable not to find oneself in the situation of negotiating a refund. There are various ways to control recurring payments. First of all — constant vigilance. Keep the issue in mind and give regular checkups both to your devices and the apps they have installed, and bank statements and payment services notification.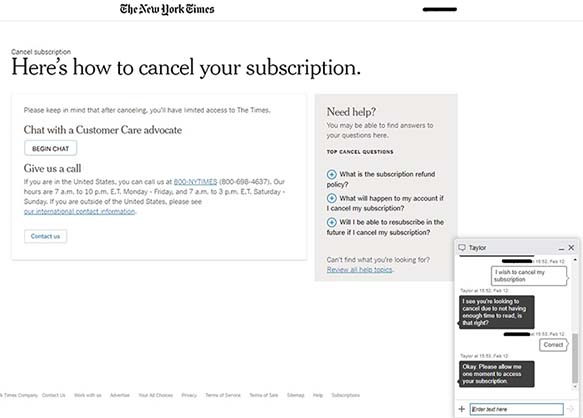 "Not all companies are that ready to cooperate on a refund"
Virtual bank cards have been invented with unwanted recurring payments in mind. A virtual card is a set of payment credentials that serves as a key to your bank account, just like a physical bank card does, minus a piece of plastic. They can be set up in various ways in order to control and limit purchases. They can expire after first use, they can be tied to a merchant, or the amount of a single payment can be limited. Sometimes it's easier to block your bank card than to find the algorithm of canceling a subscription in the abyss of a ToS or a support page. If it is a virtual bank card, you won't have to request a new one, to wait for your bank to issue and deliver it. And it is much more secure not to give away your main card credentials — payment data gets leaked or stolen only too often.