AdGuard knows how to remove advertisement from your browser forever
AdGuard is a program that can remove advertisement from Chrome and other browsers installed on your computer or mobile device. Our program has a special module – Aniti-banner – which removes pop-ups, animated announcements, banners and other advertising materials to guarantee comfortable work and leisure activities on the Internet.
We are the Internet users ourselves and understand what burden brings everyday contact with huge amounts of ads on different sites and what it feels like to understand that advertisement is an inseparable part of our life. But believe it or not, even if you have nothing against such situation, after installing adblocker you will never (at least at your own will) come back to the Internet you've been using before.
AdGuard can make your browser work quicker because there will be no traffic waste due to downloading banners and other trash. By the way, some windows with ads can be dangerous for your computer, after all. The matter is that very often they redirect to the sites that contain malicious programs and viruses. AdGuard is your guide to the world of a clean and safe Internet without advertisement.
Banners blocker: how does it work
Our adblocker functionality is developed in such a way that by removing ads it fulfils a web-site page optimization. In other words, the places that contained advertisement don't stay vacant – they naturally fill in with information from the page.
The article you're reading now is designed to tell about browser protection against advertisement with the help of AdGuard – conceptually new software. Let's look through traditional types of advertisement you've surely been faced with:
Advertisement text
These are the ads that consist of a text block that is compiled as a banner (advertisement image). Text advertisement is usually integrated in general text looking like natural part of a web-page. And while banners with images are identificated and skipped by users at once, text advertisement often draws attention because of its unobtrusiveness. We're against the fact that you can lose your time reading unwanted information distracting from a real site content. This is the reason AdGuard will remove everything extra.
Animated or gif-banner
Animated banner is a consistently changing graphic image. Purpose of such banner is to grab the user's attention by means of dynamic and colourful images. But in spite of all advertisers' pains moving images most of the times only annoy and distract much more than simple text ads. We ourselves are pretty well tired of ads, and to fight all these intrusiveness Adguard has been created.

Flash and Java banners
Flash and Java banners differ from gif with more labour-consuming technical performance. Talking about the difference that a simple user can notice, the main thing we can mention is that flash and java banners are significantly more complicated – there are more effects and it's possible to create animated stories or even animated mini-games. Yes, sometimes it's really hard not to yield to temptation of a mini-game. But such ad format will allow only several manipulations redirecting right after it to the site which at best will start numerous other pop-ups.

We suppose that in case of need the user will manage to find any mini-games he likes, while animated advertisement banners that lead to other unreliable sites will be blocked by anti-advertisement program AdGuard.
Video advertisement
Internet is in a constant progress and, as the reason, – advertisement is everywhere. Youtube and Rutube really skillfully arrange «nervous examination» enforcing to wait several seconds or even minutes before a desired video starts. With AdGuard there's no more need to wait when you can "skip the ad" at last.
Moreover, there will be no more undesirable video advertisement opening and playing at its own disposal as soon as you open any sites with clips, series or films.
Message notifications from third parties
Very often advertisement announcements that appear by themselves in the lower or in the upper part of a screen show up as notifications about friends' messages from VK or Skype.
A user is purposely deceived and forced to follow the instinct and click the notification. It's important to note that usually such pseudo-notifications shift to pages that activate viruses or have poor quality erotic materials. Adblocker AdGuard provides multilevel protection by:
Switching off pop-up advertisement so no fraud activity can lead your way to phishing pages.
Blocking malicious programs that try to trespass into your device.
Blocking access to content "for grown-ups" – this function can be individually switched on and off in settings in case you need it ;)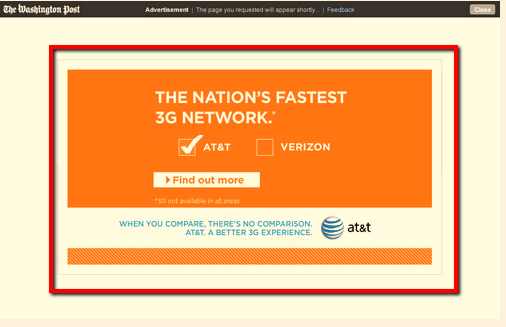 Multilayered pop-ups
Such kind of pop-ups isn't always an advertisement. Sometimes it can be a notification about some new article or warning about technical works on a site. But more often it's just another type of intrusive advertisement. Such ads can be notionally devided into two types:
Pop-ups – these windows open at the front of a browser window.
Pop-unders – these windows open in the background.
A second variant is much more sophisticated than a first one. The reason for this is that pop-unders open unnoticed by a user. Besides sometimes several windows can open at a time. This type of advertisement can appear both in browser itself and in a number of programs (which can, in turn, start a browser).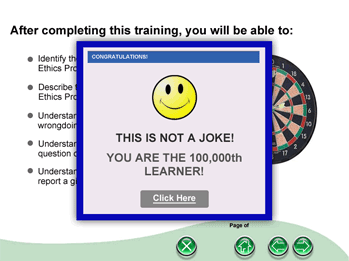 Depending on their functionality pop-ups and pop-unders can either block all following browser work until a user fulfils certain action (for example follows the link) or work in the background. Unfortunately, in spite of the fact that they seem not to interfere in work, their launch can cause some more unpleasant consequences. For example, they can collect entry mail codes for spam mailout and steal bank card information.
AdGuard knows how to remove pop-up ads and protect your personal data providing comfortable and safe Internet presence.
Social networks widgets
The main function of the web-widgets is to inform a user that a site has its group in social networks and offer to like or share this or that material in your VK, Facebook, etc. profile. Widgets can notionally be divided into:
Interactive. You can cooperate with them by joining communities in social networks, checking in for arrangements, etc.
Not interactive (or informers). Their work has no connection with users' actions. Such widgets only demonstrate information – currency rate or weather forecast, for example.
These functions can be useful, but they collect information about your actions in the net staying unwitnessed. It's enough to set AdGuard widgets filter in «Anti-banner» module. This will help to remove advertisement from a browser - from all web-pages (for example buttons «I like», «Wow!», «Share»). Moreover, it will prevent offside resources from recording your actions in the net.

You may want to block advertisement in Yandex or Rambler, or perhaps leave it for these sites removing from all others. No problem! Adguard will do everything you wish – just don't forget to tune it up in settings.
Context advertisement
Context advertisement on all sites and in search engines is based upon users' activity in the net (search history and search requests). This type of advertisement is one of the most harmless, as according to active legislation every advertisement announcement should be separately marked as «advertisement». But in spite of its being no threat, we understand that it may be of no interest to you. That's why we've implemented in Adguard special algorithm that switches it off.
There are several types of context advertisement:
Text – it consists of a short text and a hyperlink.
Banner – it's an animated or a static image + text and hyperlink.
Video – it's a video with a hyperlink that plays once or several times.
Adblock: advantages and main features
Above we have described all popular types of advertisement that are blocked by Adguard. And you can be sure that we track all existing and the newest advertising technologies and timely update our data base. This means that you can be sure – installing AdGuard on all your devices just once (the program updates independently) you will get constant adblocking. The protection you get is so constant, that you will just forget about it :)
The program provides extended settings for your convenience. If you need you can block advertisement only partially letting it be shown on certain sites, etc. There is also a detailed statistic about all Adguard actions and procedures available. For example, it's possible to see the number of the banners that have been blocked.
There is an option to choose adblock only for a computer (Windows or Mac), only for a smartphone (Android or iPhone) or for several devices at a time. This choice depends on individual user's needs. More detailed information you can find in our
disclaimer >>>
Freedom from advertisement in any browser
This item is surely from the advantages section, but we decided to stand it out. Some users need adblocker for Chrome only, others want to use adblocker for Firefox, while others have importance in blocking ads in several browsers. And these are only some of the examples that each user has his own need! AdGuard algorithms work in such a way that it can successfully fight advertisement in any possible browser. All most popular browsers become automatically included in program settings and it's possible to add any other not popular browser in a filtration list.
We have looked through the main wide spread advertisement types. But please be sure, that AdGuard can block absolutely ALL of them. To see it you may download our adblock for free to review.
Adblock installation and setting
As we've already mentioned AdGuard is an adblocking program that really removes all advertising information from any site. But you can point only certain sites or browsers for filtration at your wish. Answers to the most popular questions about the program are in
FAQ
section. Moreover, all our users can get 24/7 professional consultation from our
technical support >>>
To download free test version, you only need to follow the
link >>>
and the download will start automatically. At the very same page you can read a short user manual on the program setting.
Just in case, we again provide adblocker installation instruction in this section, so you can make sure that it's really quickly and easy:
Start Adguard installer. Click .exe file named «AdGuardinstaller» you've downloaded.
Let the changes in the opened setting window according to the program's directions.
Tick «I accept the conditions» and then click the button «open».
Done! Now you can see the true value of a clean internet with no ads.
If you are interested in adblocker for Opera and other browsers for several devices you can find some useful information in our short
disclaimer >>>