Adguard Adblock for Microsoft Edge
Edge is a new Microsoft browser included in Windows 10 by default. Designed from scratch first of all as a substitute for Internet Explorer, Edge has become a decent competitor for all popular browsers.
New browser seems a good attempt by Microsoft (and quite successful one) to catch up with others after poor results, which IE showed. Despite the similar icons, these browsers are very different from each other. Edge is really well-thought-out browser with a minimalistic and simple design, there is nothing excessive (remember Internet Explorer, where the main browser window displays too many frustrating icons). In addition, it is very fast. Even before the official release the browser showed a much faster operation speed than the famous Google Chrome - currently considered the fastest and most convenient browser.
Besides the fact that Edge turned to be lightweight and fast, it also combines many useful features. For example, Cortana is a virtual assistant that will accompany you on the Internet and give tips - explain the meaning of unfamiliar words or highlight the relevant information (such as phone number or address).
There are other features that might be of interest, such as reading list – a good alternative for bookmarks and the reading mode, which removes all unwanted elements from the web and makes the page look like a newspaper, where, however, you can change the font size to your liking. And one more rather amusing feature is the ability to take notes directly on web pages. After clicking on the icon with pen and paper, you can highlight certain places in the text, write and even draw on websites.
The browser is completely new, and therefore useful tools for setting work for yourself are still being designed. But there is one useful program that we can already advise you - Adguard ad blocker. Excellent tool to remove banner ads, pop-ups, as well as to speed up the Internet and provide comprehensive protection against online threats.

So why Adguard? First of all, as we mentioned, at the moment there are no other ad blocking tools for Edge rather than Adguard. And second of all, we will try to show you that installing Adguard will be a great decision for your web surfing experience.
About program
While the extensions development for Edge is not finished yet, Adguard for Windows is the only Edge adblock - program for ad blocking in the browser. It is only with the help of Adguard that you can remove annoying banners, pop-ups and video ads.
Ad blocking, albeit a major, but not the sole task of Adguard. The program consists of the following modules: Ad Blocker, Browsing Security, Stealth Mode and Parental Control modules.
Ad Blocker. This module knows how to remove ads from Edge browser. The program removes all ads on websites – banners, popups and flash animation with the help of special filters. Adguard can handle any ads, even that annoying pre-rolls and video ads on YouTube.
Browsing Security. Protection from online threats. Adguard protects your device from malicious and phishing websites. Adguard adblock for Edge will surely warn you about the sites with virus files and will not let you become a victim of fraud.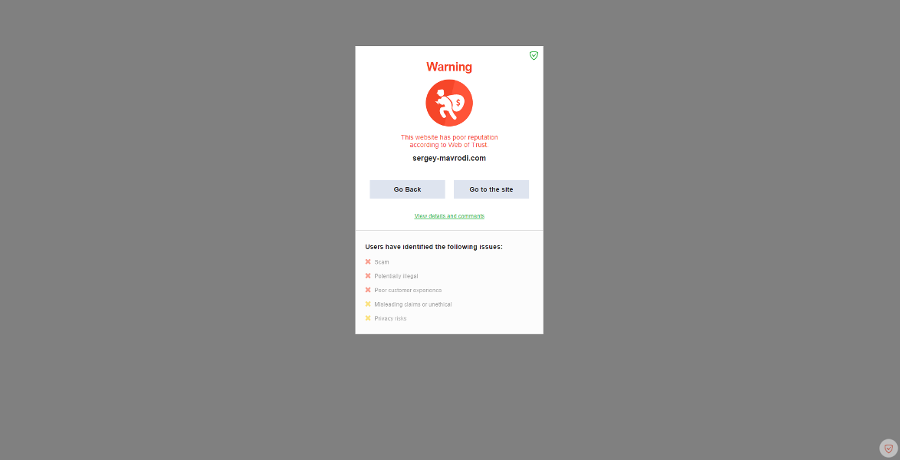 Stealth mode. Protection from counters and analytical systems. No one will be able to track your actions online.Without Adguard, such systems quietly collect information about you - age, gender, what sites you frequent, and more.
Parental Control. Protection of children online. Adguard will remove obscene materials and restrict access to adult websites. Parents can configure the protection with password and add some of the websites to the blacklists.
Adguard also has a very useful additional feature. If you have a look at the bottom right corner of Edge window, you will see a small green shield on all websites.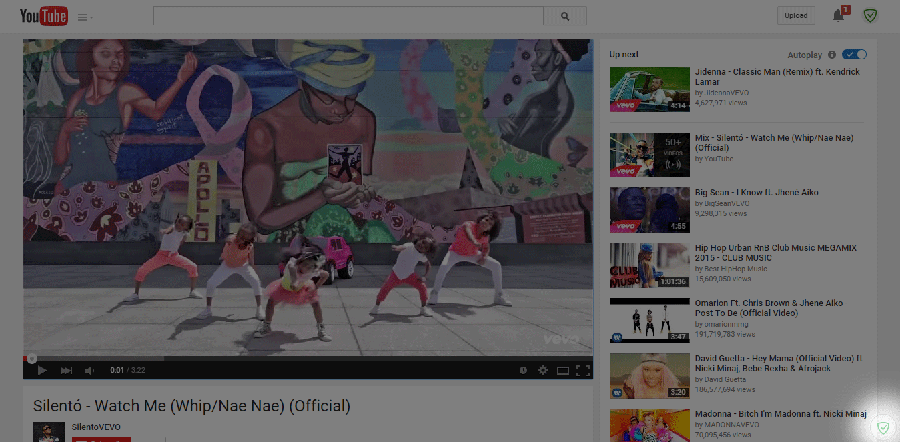 This is an Adguard Assistant icon. It will help to configure the content filtering the way you want right in the browser - block any element, add website to exceptions, submit a complaint to any suspicious website and much more.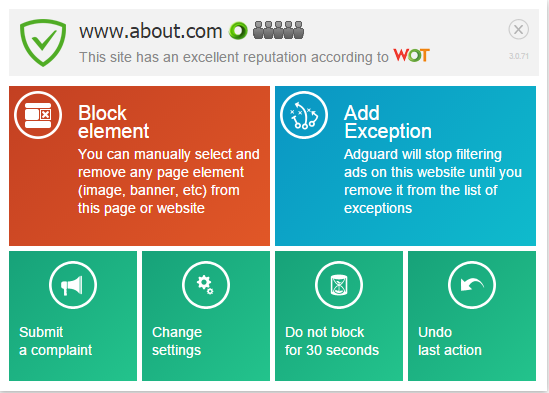 To summarize, Edge turned out to be lightweight, fast browser with a user-friendly design. More than worthy replacement for the old fellow Internet Explorer. In addition, there is every reason to believe that the new browser development will not stop on this. We advise to improve your Internet surfing in the Microsoft browser by installing Adguard. Without banners and video ads, which mercilessly consume the traffic, Edge will run even faster. And by blocking fraudulent pop-up windows, hazardous sites and other threats, you will strengthen your network security.
Download adblock Edge from Adguard, we know how to remove ads and make Internet cleaner, safer and faster. Make your Edge web surfing experience the most comfortable!