__
Being on the frontline of the battle for online security we can report with a heavy heart that ads and other annoyances are becoming more and more technologically advanced and creative each day.
Companies realized that they can use all resources internet can offer, including
very persistent and aggressive advertisements complimented by tracking of personal data and online activity
. Apple software and devices are supposed to be (or promoted as) one of the most if not the most safe and cyber protected products that exist.
However,
intrusive marketing and disturbing web elements
in a lot of cases enforced by unauthorized usage of private information makes millions of iOS users around the world wonder:
how to stop ads on iPhone and iPad effectively
?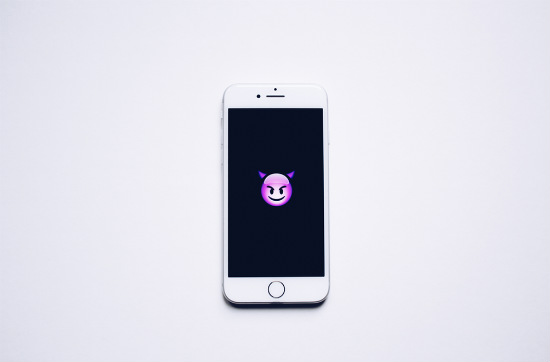 To give an understanding of the matter, first of all, shedding light on
the technical capabilities of ad blockers
for iPhone and iPad in iOS environment seems to be the most appropriate choice.
As we all know, iOS differs from every other OS, and is known for (or is being presented as) being very polished and user-friendly. However,
with great features come great limitations
. For instance, as our topic is how to get rid of ads on iPhone and iPad, it's worth to note that the amount of functions adblocker can bring into play
is significantly narrowed down by iOS environment,
in comparison with any other.
Basically, adblocking on iOS can be divided into 2 segments:
(1)
Content blocker for Safari
, which allows adblocker-apps effectively implement their filters (sets of rules) through browser's API
(2)
Adblocking for all other browser
and apps that can only be done through DNS (currently unavailable due to renewed Apple's policy towards apps' with system-wide filtering)
---
(1) Content Blocker for Safari
In the first case
, Apple itself provides necessary tools (API – Application Programming Interface) to make adblocking in Safari possible, and so developers need to focus mainly on the UI and filters that clean incoming traffic. Therefore, the quality of filtering and privacy protection is pretty high. There's only one significant drawback: this can be used only in Safari and doesn't apply to other browsers and apps (e.g. Google Chrome).
(2) Filtering in all apps through DNS
And so, we come to the reality of
the second case
, where developers are on their own in the fight with all kinds of online threats outside Safari. Here, only DNS blocking (pages'domain name blocking). What that means is this: we can block the whole internet page domain, e.g. ads.google.com, that is the source of unwanted elements on the websites. But, if the domain does contain some information that is useful to us, it will result in us not seeing it along with the blocked annoyances. Also, we can't use things such as beautifying scripts, that can not only remove the element but also get rid of the blank space that remains on the page from it. Furthermore, some advanced websites can't be filtered at all, since their commercials, banners etc. come from the same domain and/or use high-level anti-adblock scripts.
However… [Apple policy-inflicted restrictions]
To make things worse, about a year ago, Apple suddenly redefined its' approach and policy regarding system-wide blocking of ads and elements in iOS devices by adblocker-apps. When asked what caused the sudden change in the take on matters,
Apple's reply was somewhat ambiguous:
"This is not a new guideline. We have never allowed apps on the App Store that are designed to interfere with the performance or capabilities of other apps." And so, things that were done with significant effort even before, now became unacceptable from Apple's point of view, causing additional difficulties for developers.
_
__
How to block ads on iOS: OUR SOLUTION
We at AdGuard try our best to make the internet a safer and cleaner place, free of aggressive marketing and personal data theft.
We've put years of work and dedication into making adblocking products
and can firmly say that we provide one of the most advanced and transparent solutions available. The choice is all yours, we just want to point out what AdGuard and AdGuard Pro for iOS can do to help you clear unwanted ads and trackers, considering the problems we mentioned above.
Advanced apps include system-wide adblocking features, so you can use DNS blocking:
to get rid of ads as much as it is technically possible in apps outside of Safari;
to prevent trackers, counters etc. from collecting your personal data or statistics;
to view and manage detected or blocked dangerous DNS requests and choose what to block and what to allow;
through DNS servers or import DNS blocklists (subscriptions).
---
Thank you, if you read this far. We hope this article was useful to you. Be safe out there online!
---
Other articles you might be interested in:
Subscribe to AdGuard news
Be the first to hear about all ad blocking and privacy-related news, new AdGuard product releases, upcoming sales, giveaways and more.
You've successfully subscribed to AdGuard news!
Randy Crager It's the only Ad Blocker I've tried that actually works to block ads. Who wants them? Surly don't need them!
philip aka dr.phil i rlly thought this was a virus and i didnt rlly care cus i was going to reset my pc anyway but this rlly works for those anti-ad blocker stuff like Crunchyroll which is why i got this, i never minded ads but crunchy roll has like 2 min ads every 101
CadMan47 This works like it should and how I want it to. Couldn't be happier with the product.
Earle Ed I don't notice what Adguard is doing until I accidentally let it expire, or I am watching somebody else on their computer. All of a sudden you see wall-to-wall ads and your "Hear-Tube" music is interrupted in mid-song or symphony. Who needs that?1
Write a review
Your review has been sent. Thank you!