Anti-Tracking Apps and Software: the features you need the most
Nowadays, we can't go online without having to watch behind our backs. Each move of ours on the internet – meaning our requests to sites, servers etc. – sends bits of our personal information, and there are plenty of people out there, who are more than happy to acquire it using tracking software, counters and analytical systems. Therefore, people around the globe are becoming more interested in anti-tracking software.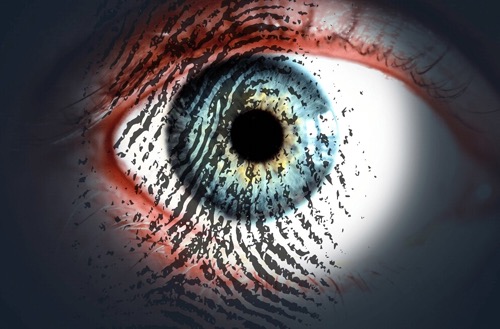 Every person working on the Internet leaves invisible footsteps there: counters built in websites gather information about their IP-address (and, therefore, about their current location), their browser version, operating system, screen resolution, extensions and lots of other data. A site can mark your browser with cookies to gather your statistics, save your settings, or automatically identify you upon repeat visit. To safeguard data and protect privacy one needs to consider getting a tracking blocker on his device.
But to make the better choice on how to block tracking when you go online, we assume that it's better to know the general idea of how anti-tracking works and what can be done overall.
Main methods for protecting yourself against tracking
Here are the ways in which anti-tracking app or program can protect your data and privacy in most of the cases.
Configure Users-Agents (browsers and other programs), so that they resist tracking as much as they can by
:
Hiding your search queries
. When accessing the website from search engines like Google, Yahoo etc. the search query is better be hidden.
Sending Do-Not-Track header
. Sending Do-Not-Track (DNT) HTTP header to accessed websites requires web software to turn off tracking of your actions.

Removing X-Client-Data header from HTTP requests
. Prevents Google to transmit Chrome's version and information on changes along with requests to Google domains (such as Double Click and Google Analytics).
Deleting third-party cookies
. Websites can save information about you and your preferences using cookies – for example, they store the chosen language, the location or even products in your shopping cart. When you visit the website again, your browser delivers back the cookies attached to that website, which makes it possible to "rememeber" your data. Third-party cookies are those integrated by a website that is not the one you are viewing currently. For example, cnn.com can have a Facebook "Like" widget on its' page. This widget will intergrate a cookie that can be analysed by Facebook later on. Some advertisers set such cookies to track what other sites you go to where their ads are present.
Deleting first-party cookies
. It's useful in some specific cases, but in general we do not usually recommend it as it may seriously disrupt the work of certain sites.
Disabling cache for third-party requests
. When the browser makes request to a page, the server attaches an ETag to it, which the browser then uses to cache the information. Upon consecutive requests it delivers the ETag to the corresponding server, thus informing it of the visitor's identity. When the site files stay cached, the ETag is sent every time your browser addresses this site. If the site has content embedded from another server (e.g., an image or iframe), that server can also track your activities without your knowledge.
Blocking WebRTC
. WebRTC (Real Time Communications) is a technology that allows communicating and data transferring directly between browsers and apps. It can inform others about your real IP address even if you are using a proxy or VPN.Still, blocking WebRTC can interfere with the work of some browser applications, such as messengers, chats, cinemas, or games.
Blocking Push API
. Push API makes possible servers to deliver messages to web applications no matter the browser status. That means you may see notifications from numerous websites even if your browser is hidden to tray or not launched. Blocking browser Push API helps to avoid that completely.
Blocking Location API
. This method is about prohibiting the browser from sending GPS data that could be used to define your location and to alter your search results or otherwise interfere with your web experience.
Hiding Referer from third-paries
. Referer is one of HTTP headers for browser-to-server request. It contains the URL of request source. If you proceed from one page to another, Referer will store the URL of the initial page. The server is often equipped with software that analyzes Referer and extracts various information from it. Hiding the current website from third-party sites by changing the HTTP header is a good way to avoid it.
Hiding your User-Agent
. When you visit a website, your browser sends to the server its information. Basically, it's a text line that is a part of HTTP request that starts with "User-Agent:". It usually contains the name and version of the browser, operating system, and language settings. Modifying that data is useful for data protection.
Hiding your IP address
. It's one of the most obvious things to do, when you want to protect your data.
Allow you to use different filters, especially
:
Ad blocking filters
, because many ads don't just disrupt your web experience by uncontrolled appearance, but also gather your personal data.
We hope that all this information wasn't too much for a first glance at protection against web tracking. We'd be very happy, if this knowledge will help you find the best way to stop tracking and keep your data and online activities private.
On our behalf we can offer you carefully designed products for all platforms, that will protect your privacy by implementing capabilities, mentioned above.
AdGuard for Windows
currently presents the fullest anti-tracking functionality, packing a whole separate "Stealth mode" module for that purposes.
AdGuard for macOS
is equipped with strong adblocking features and privacy protection module aided by our own Spyware filter (present in AdGuard for Windows as well).
AdGuard for Android
allows system wide privacy protection, that's the best known way to block all sorts of tracking on Android devices.
AdGuard for iOS
provides the most advanced and effective anti-tracking in Safari.
Don't forget that nowadays privacy protection needs careful attention everytime you go online, due to many hidden catches around the Web. In case you choose our help, rest assured, we are doing our best to aid you in that sense. Be safe!
AdGuard for Windows provides you with reliable and manageable protection that filters loading web pages immediately without any action on your part. AdGuard removes all annoying ads and pop-ups, blocks dangerous websites, and does not allow anyone to track your activities on the Internet.
| | |
| --- | --- |
| Operating Systems | Windows XP SP3, Vista, 7, 8, 8.1, 10 |
| RAM | from 512mb |
| Web Browsers | Microsoft Edge, Internet Explorer, Google Chrome, Opera, Yandex Browser, Mozilla Firefox and other |
| Free Disk Space | 50mb |
AdGuard for Mac is the first adblocker developed specifically for macOS. Not only does it block ads and annoying pop-ups in all browsers, but it also protects you from online trackers and dangerous websites. AdGuard offers you a simple and intuitive interface with additional features such as AdGuard Assistant and a filtering log.
| | |
| --- | --- |
| Operating Systems | macOS 10.10 (64 bit) + |
| RAM | from 512mb |
| Web Browsers | Safari, Google Chrome, Opera, Yandex browser, Mozilla Firefox and other |
| Free Disk Space | 60mb |
AdGuard for Android provides you with reliable and manageable protection. AdGuard removes all the annoying ads from web pages and applications, blocks loading of dangerous websites, and does not allow anyone to track your activities on the Internet. AdGuard stands out against its analogues, as it can work either in HTTP proxy or VPN mode.
| | |
| --- | --- |
| Operating Systems | Android 4.0.3 + |
| RAM | from 700mb |
| Free Disk Space | 30mb |
AdGuard for iOS is an app that protects you from annoying ads in Safari. Moreover, it prohibits online tracking and secure privacy of your personal data. After downloading the app, you get an ad-free and safe internet experience, where websites open much faster. Try now and enjoy a better web-surfing experience on your iPhones and iPads.
| | |
| --- | --- |
| Compatibility | Requires iOS 10.0 or later. Compatible with iPhone 5s, iPhone 6, iPhone 6 Plus, iPhone 6s, iPhone 6s Plus, iPad Air, iPad Air Wi-Fi + Cellular, iPad mini 2, iPad mini 2 Wi-Fi + Cellular, iPad Air 2, iPad Air 2 Wi-Fi + Cellular, iPad mini 3, iPad mini 3 Wi-Fi + Cellular, iPad mini 4, iPad mini 4 Wi-Fi + Cellular, iPad Pro, iPad Pro Wi-Fi + Cellular, and iPod touch (6th generation). |
| Web Browsers | Safari |
| Free Disk Space | 24.4mb |