AdGuard ad blocker knows how to block ads on Yahoo homepage
August 17, 2018
We all have favourite websites which we check daily for the news, weather, celebrity facts, cute photos (if we haven't already had our share of those on social media) and whatnot. Some of those sites also offer their users a mailbox, so you are guaranteed to come back there regularly, at least to check your emails. Yahoo is one of those all-round web service -slash- search engine -slash- mailbox which has been there since forever, despite giants like Google taking advantage of most of the web. The main problem with those sites in general and with Yahoo in particular is that they all need advertising to survive, and while some ads are subtle enough, you regularly encounter sponsored content that gets very intrusive, and office-inappropriate at times. Another irritating feature that Yahoo has adopted is that it mixes sponsored content into the actual headlines in such a way that it is hard to tell at once where we are being prompted to click.
There is however a universal way of avoiding all of the abovementioned woes - there are adblocker programs that will make your internet experience much better. AdGuard is one of those. We have developed a whole range of products from which you can choose the perfect way to stop pop ups and remove commercials on the Yahoo main page.
How to get rid of sponsored ads on Yahoo if you are using a Windows-operated computer?
You can download
Adguard for Windows
, which was the first product in our range and gets regular updates. The program, like all the AdGuard range, will protect your privacy and block any unwanted advertising modules and suspicious sites. You can manually block any unwanted element on any web page of your choice, plus there is the Parental Control option, filtering out all inappropriate content, including search results.
How to block ads on Yahoo homepage if you are using a MAC?
In that case you should go over to our website and download
AdGuard for Mac
, which will undoubtedly bring you a better Internet. Pop-ups, video commercials, banners and everything preventing you from reading Yahoo news will all go away. Due to unnoticeable background filtering and cosmetic processing, all you will see is clean pages with the content you initially came for. And as an added bonus, AdGuard for Mac protects your privacy, keeps you shielded from all sorts of malware and adware, and what's more - it filters the traffic of any apps you have installed on your Mac, which otherwise might have tried to show you some ad or other, from which you wouldn't have been able to opt out.
We also have an AdGuard solution for your iPhone and iPad
If you are assailed by too many ads on the home page or mail page of Yahoo, an ad blocker working on iOS is your best bet. We have
AdGuard for iOS
and
AdGuard Pro
under our belt.
The first program is free and
available on App Store
, it blocks all sorts of ads in your Safari browser and supports more than 50 filters. The other option, AdGuard Pro, is paid, works in all types of browsers and provides DNS filtering as well. The sad part is that Apple policy doesn't allow us to retain all these capacities of our program and remain in App Store.
The program is functional
, but we had to discontinue its support, unfortunately, though it has gained some fans over the time.
If you are using a device with Android, then we recommend checking out AdGuard for Android on our website
.
Its main feature - the program blocks ads throughout the whole system. This includes video ads and ads in your favorite apps, browsers, games, and on any website you can imagine - and Yahoo as well. There are dozens of ad filters available, they are updated on a regular basis, guaranteeing the best filtering quality. Play Store offers the more lightweight and less complex version of the program -
AdGuard Content Blocker
, which works for mobile browsers that support content blocker technology — namely, Samsung Internet and Yandex.Browser.
If you do not wish to download a whole program, you can make do with any of our free AdGuard browser extensions, whether you use Chrome, Firefox, Safari, Edge, Opera or Yandex.Browser, we have you covered.
We emphasise though, that the extension stops ads with different content and disables pop-ups, but cannot provide protection from malware and phishing like the "senior" AdGuard programs do. They can be used both at the same time though - the extension will become AdGuard Assistant and complement the main program's function.
Subscribe to AdGuard news
Be the first to get the latest news about online privacy and ad blocking, AdGuard product releases, upcoming sales, giveaways, and more.
You've successfully subscribed to AdGuard news!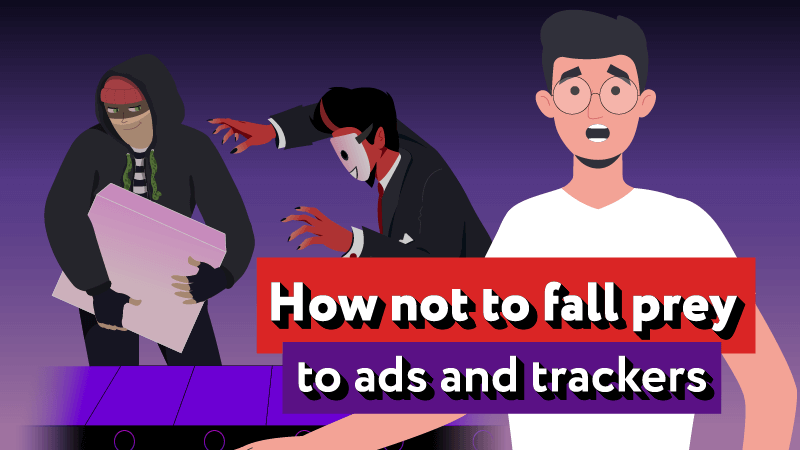 Anonymous A gould service so far. KEEP IT UP!!!
Vyvann Extensions ini sangat berguna sekali. Karena bisa mem Block Youtube Ads, Banner Iklan, Web Phissing secara bersamaan
Yoshida Hideyuki I had 0 problems with very comfortable conditions.
Thank you AdGuard.
$uflay I was hesitant at first trying AdGuard because in the past I tried other ad blockers on my iPhone with no success. The ads always somehow found a way to show up to my safari page. When I found out that AdGuard has a life time premium membership of o1
Write a review
Your review has been sent. Thank you!