Porn Blocker Software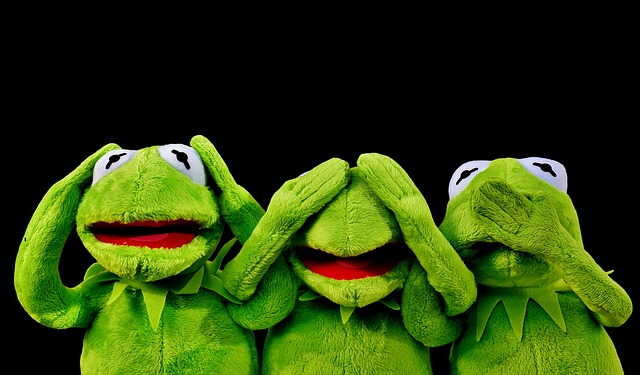 There is nothing more uncomfortable than a porn page that suddenly jumps on your desktop screen. These things usually happen when you want to show something to your partner, mother or co-worker. In other words, the pages of pornography emerge when we least expect them and when it becomes embarrassing for us to explain that we do not visit sites with pornographic content. In order to prevent this kind of situation, people start surfing the internet for porn blocker software. With AdGuard you´ll be protected from pornographic content when you don´t need it and there'll be no need to justify something.
How to block porn sites pages on computer/tablet and other devices
There is a generalized opinion that there is a risk of finding malware on erotic sites or in adult content applications. Of course, the best option is to not visit pornographic websites, but it's not the only way to block adults site. Often we see pornographic content in ads because advertisers try all the methods to make their banners and pop-ups more striking so that they sometimes use questionable sex images in order to get your attention. The best way to block adult content is to use AdGuard that removes ads and serves as a porn filter as well.
Along with that, we can not avoid the issue that arises when your children start surfing the net. They also need some protection from inappropriate and bad pages that could be dangerous for their fragile psyche. What's more, it's pretty difficult to control your children internet activity as today they have their own gadgets (laptops, smartphones, tablets etc) that they use permanently on wi-fi and not on the router like the older days. So is there any free porn blocker or any app that can ban access to malicious sites forever? The answer of how to block adults site and other doubtful content is below!
If you use Windows PC
AdGuard offers you a permanent solution: all AdGuard products know how to protect your privacy by blocking all ads and unwanted sites. For example, you can install a program for Windows and AdGuard will filter all the inappropriate content so that you see only what is necessary. Don't forget that in AdGuard for Windows there is a parental control that can be activated to protect your children and adjust sensitivity level according to the age of little Internet users. By activating Parental Control you can easily enable Safe Search that excludes adult and inappropriate content from the most popular search engine results (Google, Yahoo). You can also download an
extension for your browser
of choice (Chrome, Firefox, Safari, Edge, Opera or Yandex.Browser), which can work separately or be a useful assistant for the independent program. Remember that the extension stops ads with different content and disables pop-ups, but cannot provide protection like AdGuard for Windows with its parental control feature.
If you use Mac
There is an AdGuard program for
Mac users
. The program will prevent the appearance of all kinds of pop-ups on your screen and all kinds of advertising. In addition, AdGuard for Mac has a special filtering for interior applications, so that all ads will be blocked.
If you use iOS
Another program that we offer is
AdGuard for iOS Pro
that has the family protection module thanks to DNS filtering that knows how to block adult content. It works on the whole device, not just Safari. By the way, AdGuard has its own servers that you can choose from among the predefined servers in AdGuard Pro.
If you use Android
AdGuard for Android
will protect you from annoying advertising and tracking. You can also configure DNS filtering on your device with our application. DNS has two modes of use: default mode and Family Mode. The default mode frees you from ads, tracking systems and phishing sites. Family Mode does the same, but in addition to that blocks pornography and has the option of secure search.
Important!
We would like to note that AdGuard can filter all types of content, but it can not clean your computer from viruses that may be installed on your device and annoy you with pornography pages (AdGuard will continue to block the windows that pop up but will not be able to uninstall your already installed malware), because AdGuard is an advertising blocker, a filter or a stopper, and it's not antivirus).
AdGuard for Windows provides you with reliable and manageable protection that filters loading web pages immediately without any action on your part. AdGuard removes all annoying ads and pop-ups, blocks dangerous websites, and does not allow anyone to track your activities on the Internet.
| | |
| --- | --- |
| Operating Systems | Windows XP SP3, Vista, 7, 8, 8.1, 10 |
| RAM | from 512mb |
| Web Browsers | Microsoft Edge, Internet Explorer, Google Chrome, Opera, Yandex Browser, Mozilla Firefox and other |
| Free Disk Space | 50mb |
AdGuard for Mac is the first adblocker developed specifically for macOS. Not only does it block ads and annoying pop-ups in all browsers, but it also protects you from online trackers and dangerous websites. AdGuard offers you a simple and intuitive interface with additional features such as AdGuard Assistant and a filtering log.
| | |
| --- | --- |
| Operating Systems | macOS 10.10 (64 bit) + |
| RAM | from 512mb |
| Web Browsers | Safari, Google Chrome, Opera, Yandex browser, Mozilla Firefox and other |
| Free Disk Space | 60mb |
AdGuard for Android provides you with reliable and manageable protection. AdGuard removes all the annoying ads from web pages and applications, blocks loading of dangerous websites, and does not allow anyone to track your activities on the Internet. AdGuard stands out against its analogues, as it can work either in HTTP proxy or VPN mode.
| | |
| --- | --- |
| Operating Systems | Android 4.0.3 + |
| RAM | from 700mb |
| Free Disk Space | 30mb |
AdGuard for iOS is an app that protects you from annoying ads in Safari. Moreover, it prohibits online tracking and secure privacy of your personal data. After downloading the app, you get an ad-free and safe internet experience, where websites open much faster. Try now and enjoy a better web-surfing experience on your iPhones and iPads.
| | |
| --- | --- |
| Compatibility | Requires iOS 10.0 or later. Compatible with iPhone 5s, iPhone 6, iPhone 6 Plus, iPhone 6s, iPhone 6s Plus, iPad Air, iPad Air Wi-Fi + Cellular, iPad mini 2, iPad mini 2 Wi-Fi + Cellular, iPad Air 2, iPad Air 2 Wi-Fi + Cellular, iPad mini 3, iPad mini 3 Wi-Fi + Cellular, iPad mini 4, iPad mini 4 Wi-Fi + Cellular, iPad Pro, iPad Pro Wi-Fi + Cellular, and iPod touch (6th generation). |
| Web Browsers | Safari |
| Free Disk Space | 24.4mb |