The releases of AdGuard for iOS, Safari and AdBlocker Extension: an overview article
This blog post unites three minor releases. It seemed prudent to put together the overview of these versions, as each alone of them might seem too lightweight. So, if you use the AdGuard for iOS app or one of extensions, just read a separate section about it. Or, if you happen to install two or three products, even, the whole article would be of help.
AdGuard v.4.0.2 for iOS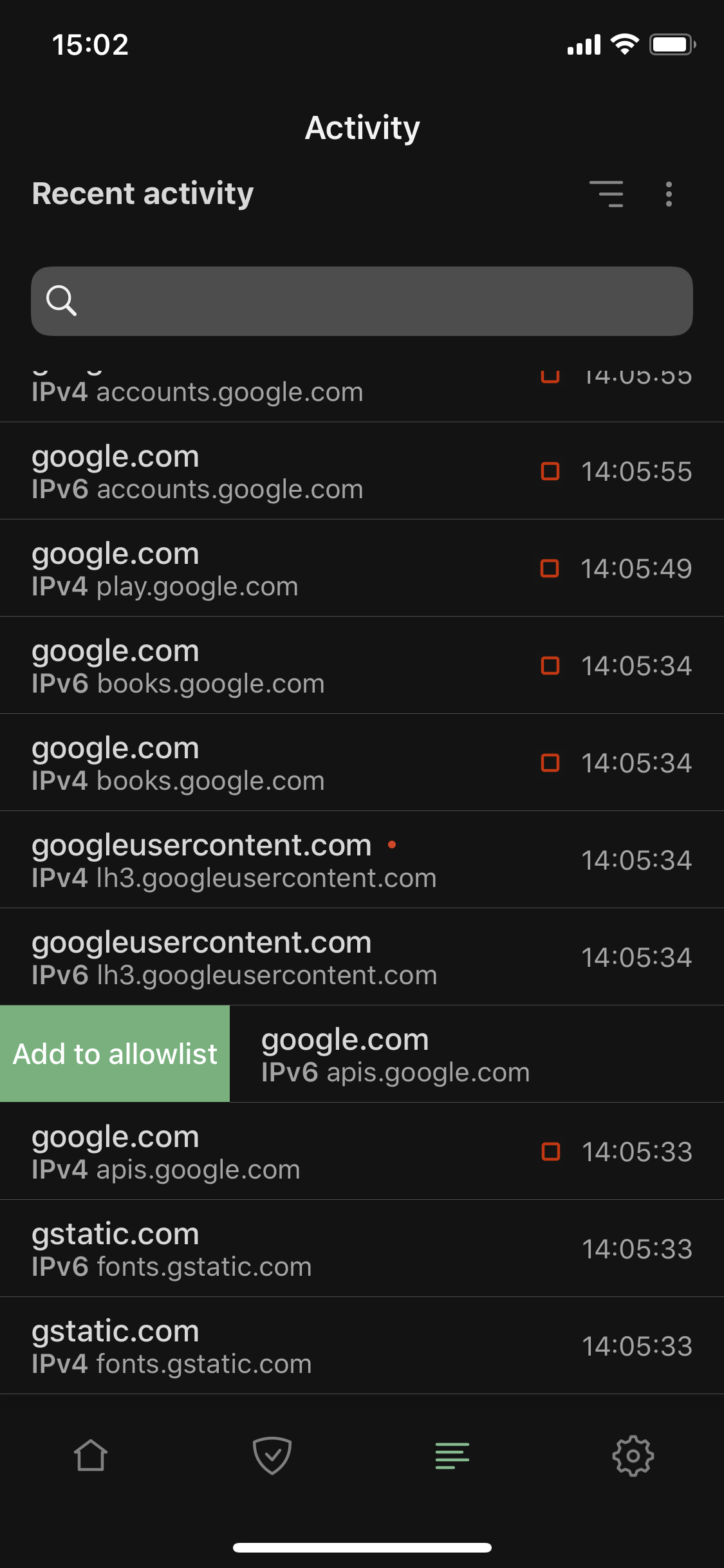 Add websites to allow-/blocklist with one swipe
This is mostly a bugfix release, yet it has some substantial improvements.
Namely, here's what's changed:
Enhanced user interface and redesigned menu logic
Fixed translate bugs
Fixed network connection and DNS deactivation issues
Removed obsolete filters
It is important to mention that this release is the first one after the long-awaited AdGuard Pro update, which makes it remarkable.
AdGuard v.1.8.2 for Safari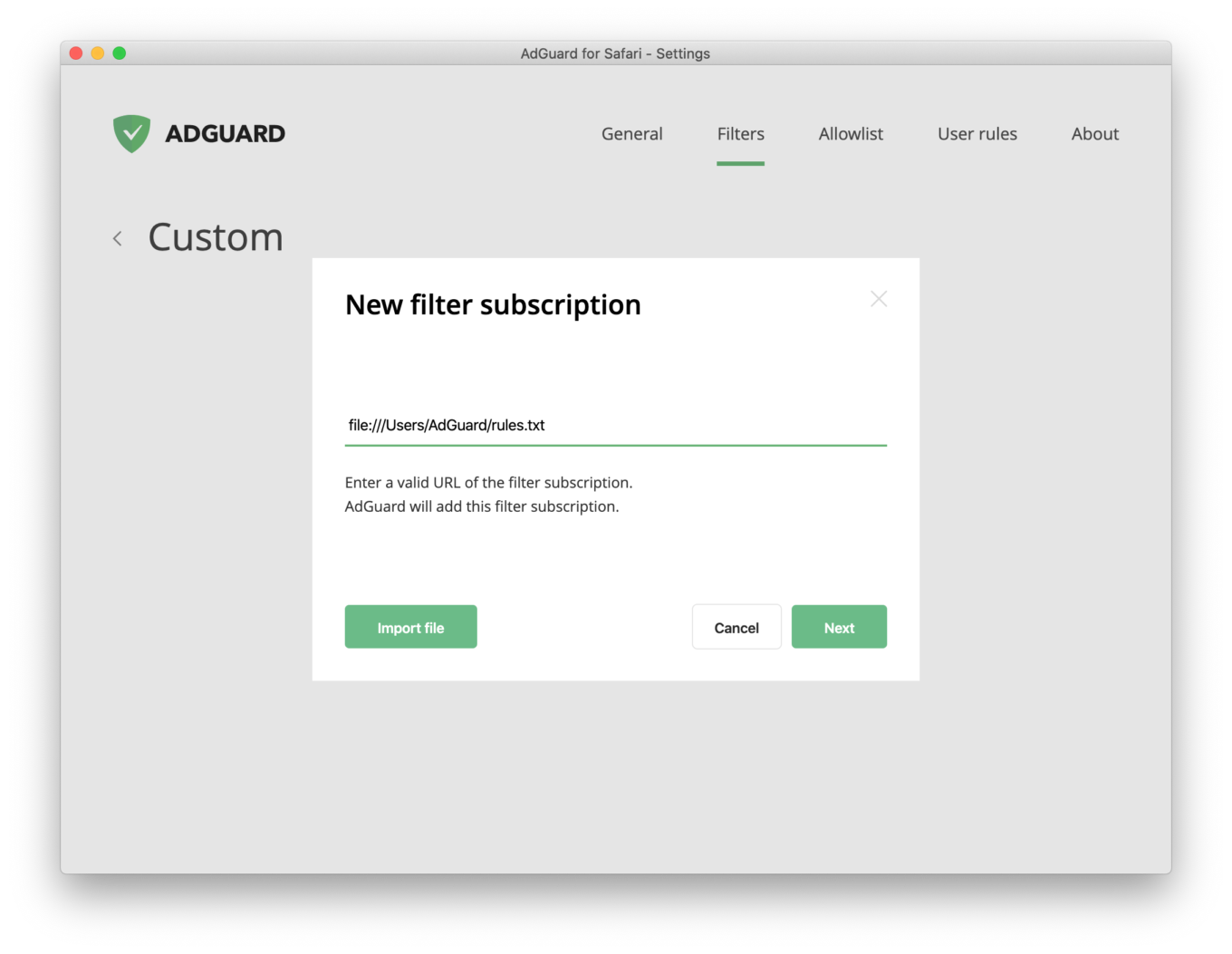 Now you can add user filters from your computer
What shall we say about this version? Firstly, it's also UI/UX-focused (for instance, we added the Dark Mode). Secondly, it introduces a new noteworthy feature: custom blocklists from local files. Basically, it means that now there is an option to add filters not only from the Internet, but also from local files on the user's device, which is convenient. And, of course, a bunch of bug fixes is attached to the changelog.
AdGuard AdBlocker extension v3.5.12
The release of AdGuard AdBlocker extension v3.5.12 was preceded by four betas the version numbers of which look like Fibonacci sequence: 3.5.3, 3.5.5, 3.5.8 (and 3.5.12 falling out of line)… Seems like we're getting close to the golden ratio! Hopefully, you'll find the changes we made to the extension as beautiful and well calibrated.
In this version we applied Bruce Lee's principle: hack away at the unessential. Put simply, we ruthlessly eliminated the Integration mode that sometimes put spikes in the wheels of our app-extension-assistant bundle. Now that we have a separate AdGuard Browser Assistant, we no longer need it. We also fixed some syntax and removed obsolete filters.