AdGuard v3.6 for Android: DNS-over-QUIC and ad-free YouTube
Meet AdGuard v3.6 for Android! It has been over three months since the previous release, and we've managed to implement two major features over this time — watching YouTube ad-free and DNS-over-QUIC (DoQ) support.
Many people are suffering from unskippable video ads on YouTube. Frankly, this request – to block YouTube ads – has to be one the most popular ones, if not THE most popular. And while this is nowhere near to being an easy task, we came up with a solution that puts you just a couple taps away from watching a video in the YouTube app without any interruptions. As for DoQ, it's a new DNS encryption protocol that offers out-of-the-box encryption and better performance. Let's have a closer look.
Watching YouTube ad-free
Due to the technical restrictions of the Android OS, no ad blocker is able to block ads inside of the YouTube app itself. Up until now, the closest we've got was filtering YouTube when you watch it in a browser. We are first to admit, that's a lot of hassle compared to the pure in-app experience. But now we've found an alternative that brings you as close to it as possible, while getting around the Android-imposed restrictions.
Now you can watch videos without annoying drop-in commercials at a price of only a couple extra taps. A two-step guide on how to do this: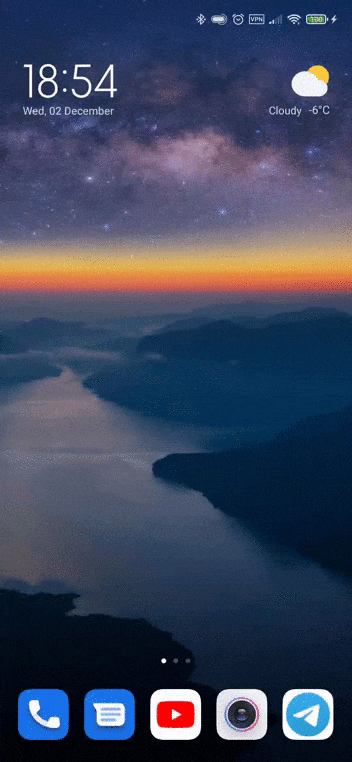 Follow these steps to watch YouTube without ads
Open YouTube app and start the video you want to watch.
Tap on the Share button and select AdGuard for Android from the list of apps.
That's it! A new window with the video will open where you'll be able to watch it without being interrupted by ads.
DNS-over-QUIC support
That's a lot of letters put together! If you don't know what they all mean, I don't blame you. The first thing you should know about DoQ is that it's a new encryption protocol. Not as new as a concept, but very new in terms of practical application. In fact, AdGuard introduced the very first public DNS servers that support DoQ!
You might have heard about DNS encryption protocols before, the most common ones are DNS-over-HTTPS and DNS-over-TLS (DoH and DoT correspondingly). So what makes DoQ so special? A bunch of things, really: out-of-the-box encryption, reduced connection times, and better performance in cases of lost data packets. To learn more about DNS-over-QUIC, check out this article dedicated entirely to it.
To enable DoQ in AdGuard for Android, perform the following steps:
Open the app, then open the side menu
Go to Settings > DNS Filtering and enable it
Select any of AdGuard DNS servers from the list of available servers
Under Server type choose DNS-over-QUIC (experimental)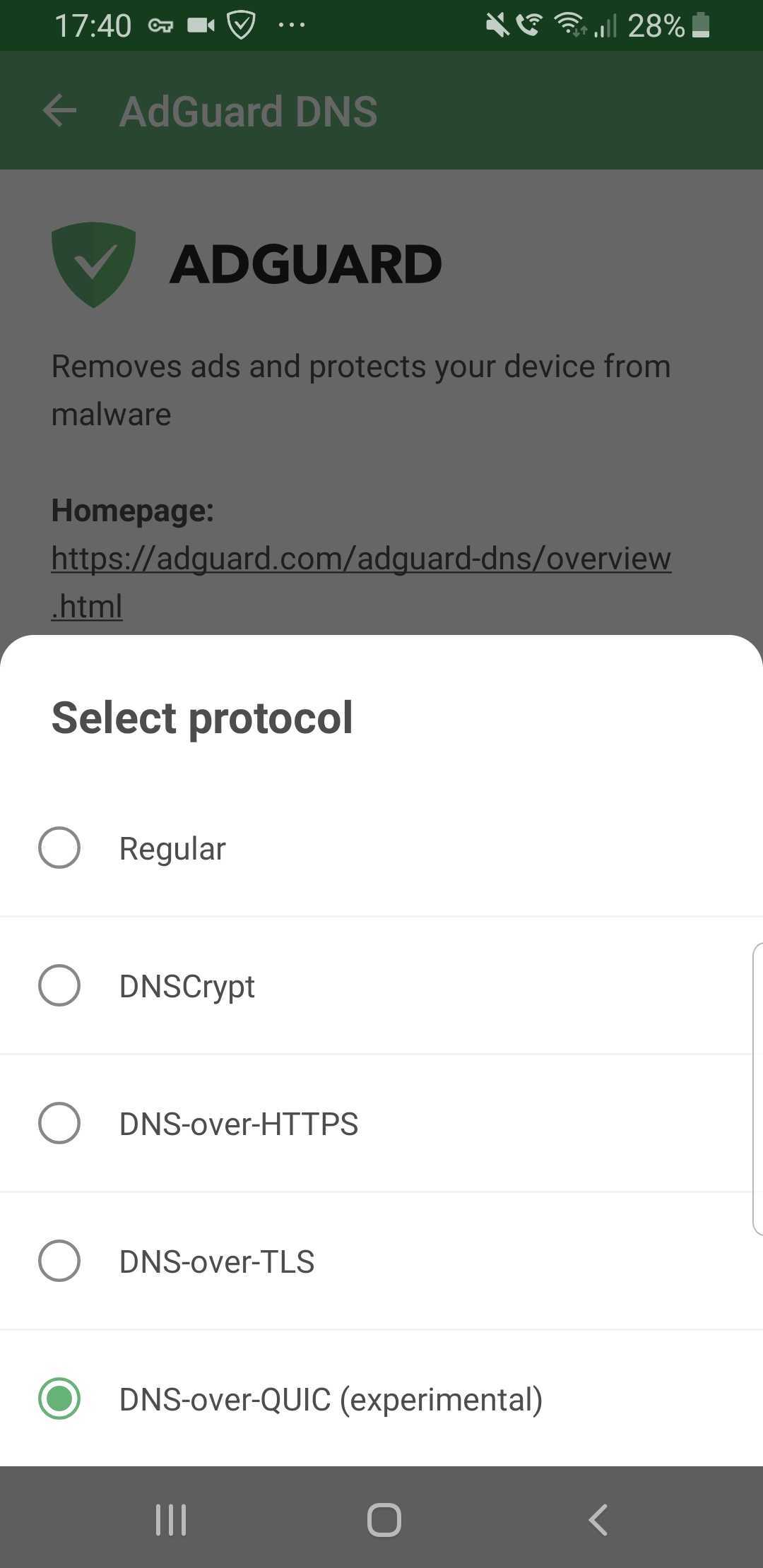 AdGuard for Android now supports DNS-over-QUIC
As you can see, the feature is still experimental — AdGuard for Android is one of the first open-source implementations of DNS-over-QUIC (we've also added this feature to AdGuard Home not so long ago). However, it's totally functional and worth trying out.
---
And that's it. Of course, there's usual bugfixing and other geeky stuff, the complete list of changes can be found on GitHub. And as always we're looking forward to your feedback on the new version. Drop us a line here in the comments or contact us on social media — whatever works best for you. See you soon!