AdGuard 5.9 release
We are pleased to announce Adguard 5.9 release.
Version 5.9 brings a large number of changes to Adguard.
New features
Adguard Extensions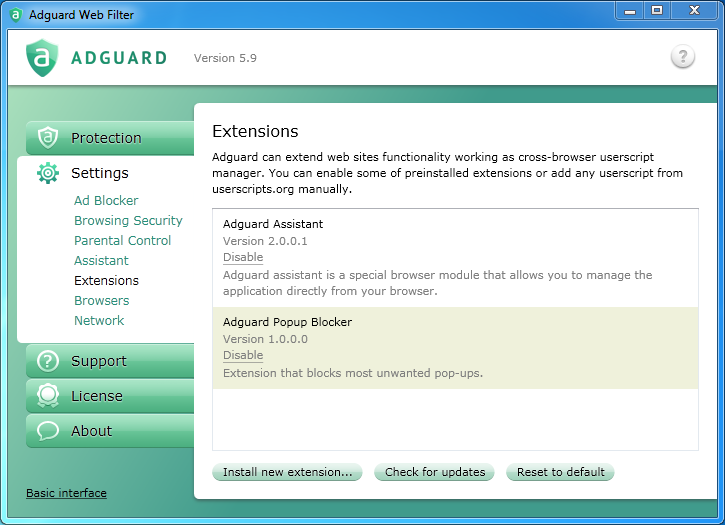 In version 5.9, there is an opportunity to install extensions (userscripts). They are designed to extend the functionality of websites. How exactly will the functionality be extended depends on the particular userscript. This can be a pop-up blocking, blocking of flash requests, possibility to download music and video from social networks and much more.
You can learn more from this post in our blog.
Improved video ads blocking
In this version, Adguard learned to recognize most of the video ads on its own without relying on filter databases.
Parental Control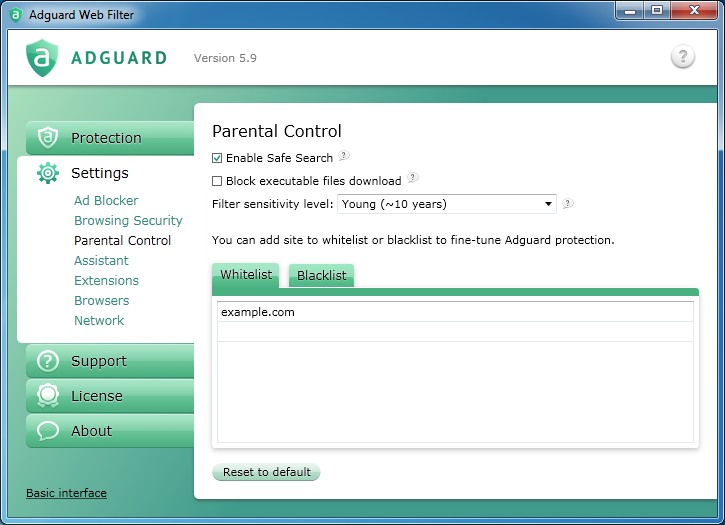 During the existence of the program, we have received many requests from our users about implementing the "Parental Control" in it. Many parents found Adguard helpful, because when using it the child didn't see inappropriate advertising.
Finally, in the version 5.9 we are ready to introduce "Parental Control" – a separate module of the program.
You can learn more from this article.
Fixed and improved in this version
Fixed a problem with high load on the CPU and memory consumption when downloading large files
Fixed a problem with the occasional lack of HTTPS-connections filtering in Firefox and Opera
Fixed a problem with high load on the CPU and disk on system startup
Optimized and speeded up the work of Adguard Assistant
Added support for rocket-script filtering
Fixed Adguard compatibility issue with Kaspersky Internet Security 2014 for Windows 8.1 x64
Big thanks to all beta testers
Thanks to everyone who has volunteered to test Adguard 5.9!
You do it so good that I am starting to think that you all are professional software testing engineers!!