AdGuard turns 13: Anniversary quiz, wow discounts, and more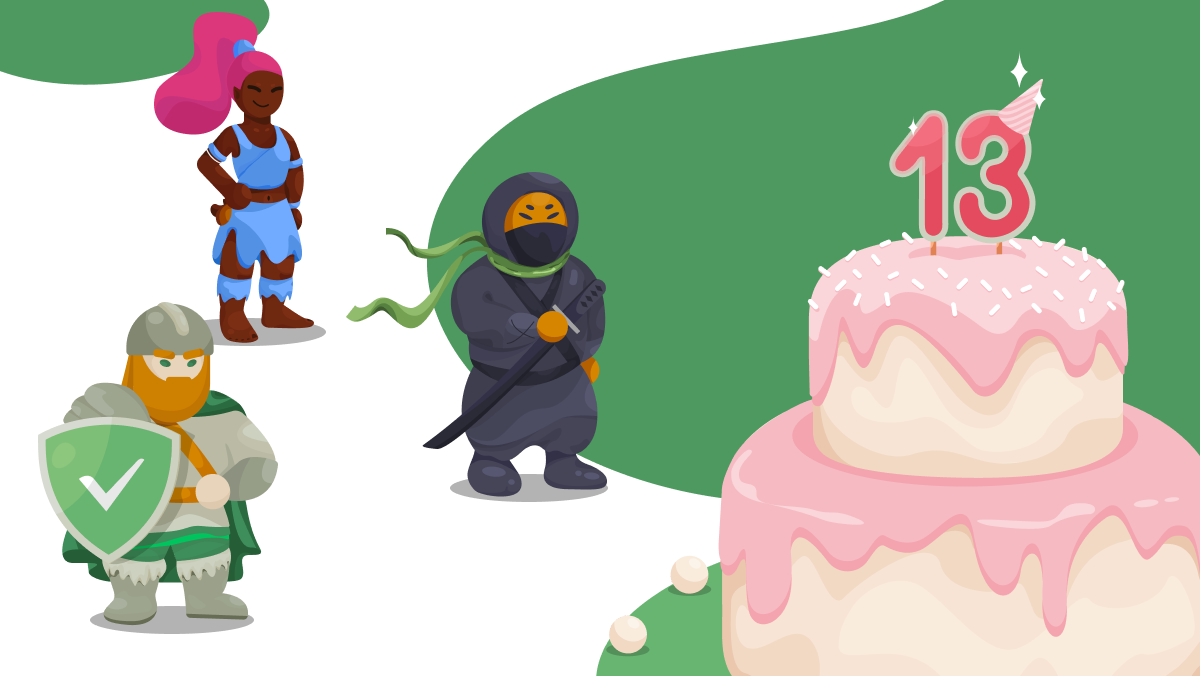 Not only is June 1st the first day of summer, it's also AdGuard's birthday. This year we're turning 13, and we're incredibly thankful to all the people who use our products and help us become better: users, translators, beta testers, and contributors. Over the years, it's not just AdGuard that has grown, but the community around it as well. To say thank you for your support, we have a few surprises waiting for you.
AdGuard Ad Blocker: 45% discounts and gift licenses
We certainly couldn't skip the traditional promo. This time the discount on all AdGuard Ad Blocker licenses is as big as 45%! But that's not all: from now on you can buy a license not only for yourself but also as a gift for a dear person. Feels good, doesn't it?
As usual, you can not only buy a new license, but also renew or improve an existing one. You can do the latter in your AdGuard account, the discount will be applied automatically!
AdGuard VPN: 85% discount
The AdGuard VPN discount has reached an all-time high — now you can buy a two-year subscription 85% cheaper! Too good an offer not to take advantage of it. We're pretty shocked ourselves.
P.s. The promotion is valid from May 31 to June 5 inclusive
Total recall
As it happens, on the eve of our birthday we got sentimental and fell to reminiscing about the old days. We've collected the best moments in a small quiz — take it to find out a lot of interesting facts about our company.
Thanks for staying with us! You're an endless source of inspiration to us, and your feedback helps us become better.
That's it, off we go to blow out the candles and eat the birthday cake!