The AdGuardian: your online privacy and security guide
Hello! We have important news for everyone who values their privacy and wants to delve deeper into this topic.
We've launched The AdGuardian, an online privacy and security news guide. We have been working in the industry of ad blocking and data protection for 14 years and now we want to share our expertise with you.
At this time, AdGuardian is only available in English language. If you want to receive it, make sure to switch Language for emails in your AdGuard Account's Settings tab to English.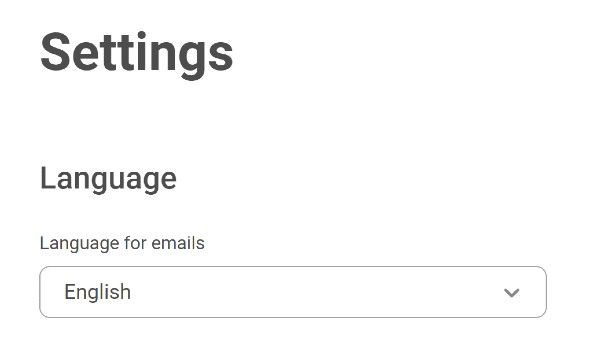 You can switch email language in the Settings tab of your AdGuard Account
In each email, we will choose the most interesting topic of the past two weeks and analyze it in depth: how this event will affect the industry and our readers, how to respond to it, and what to expect in the future. We'll also revisit other articles from our blog on related topics.
Besides, we'll cover other notable recent events in the world of privacy protection, ad blocking, artificial intelligence, and related fields. For example, how TikTok spied on a cat, how an AI-controlled drone "killed" its operator, what we know about YouTube's fight against ad blockers, and more.
Main 3 reasons to read The AdGuardian
Stay informed: The AdGuardian is a reliable source of news about events and trends in the world of online privacy and security. We don't just inform, but analyze and comment on the news from an expert perspective.
Save time: With the new newsletter, you'll get all the necessary information in one email. You won't have to follow a dozen news publications to stay tuned — we'll gather all the best and deliver it straight to your inbox.
Protect yourself: The AdGuardian is not just about news. We'll also show how to protect your personal information from various threats and ensure your safety online.
Interested? Subscribe to the newsletter! Feel free to share this article with those who care about online privacy — help us promote a culture of responsible data handling.