Downloading AdGuard for Mac
Thank you for choosing AdGuard! You have just taken the first step to drastically improve your browsing experience. AdGuard guarantees effective ad blocking and strong privacy protection in all browsers and applications.
Wait for
AdGuardInstaller.dmg
to download and click on its icon in the list of downloaded files in the
Dock panel
or in the
Finder
.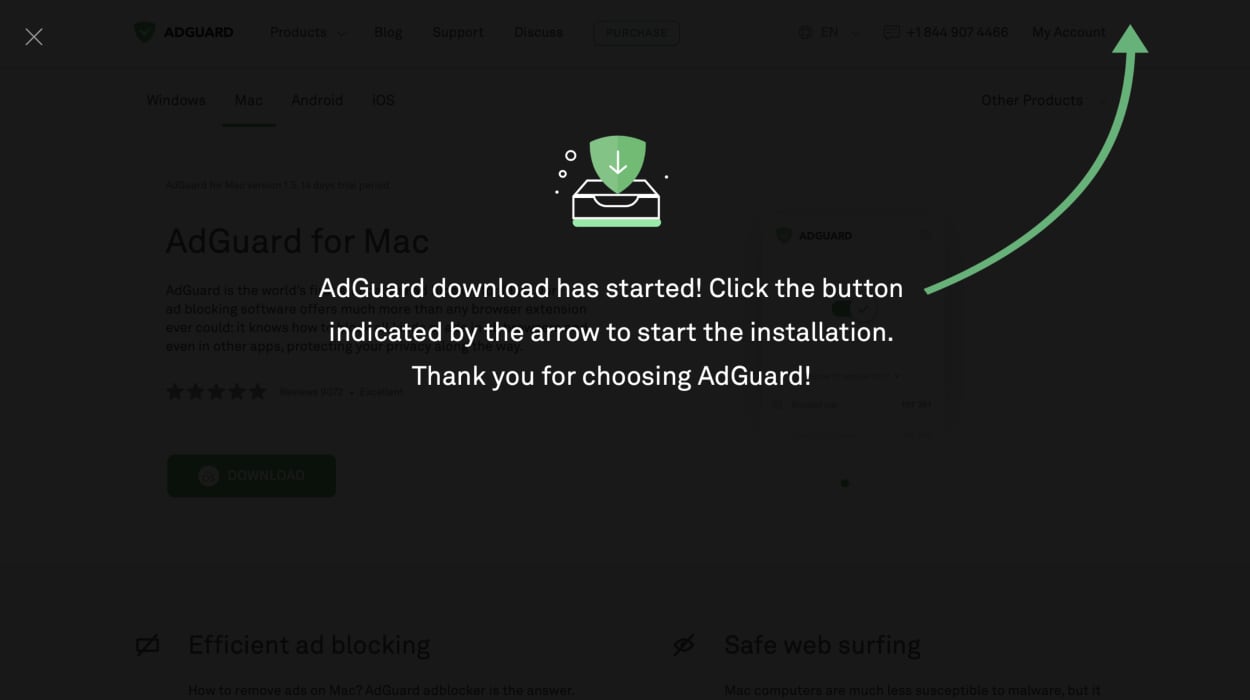 Click the AdGuard icon on your Desktop to open the installation app. In the installation window, double-click the AdGuard icon.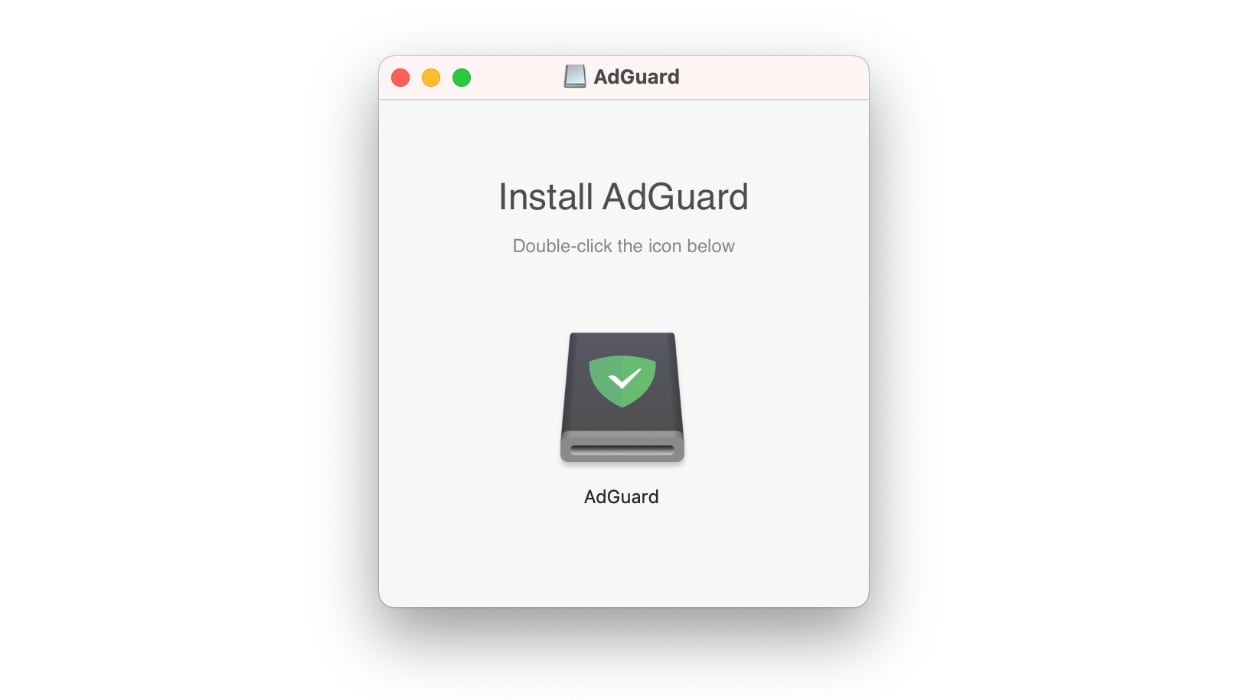 During the first AdGuard launch, your operating system will warn you that this application was downloaded from the Internet. Click
Open
.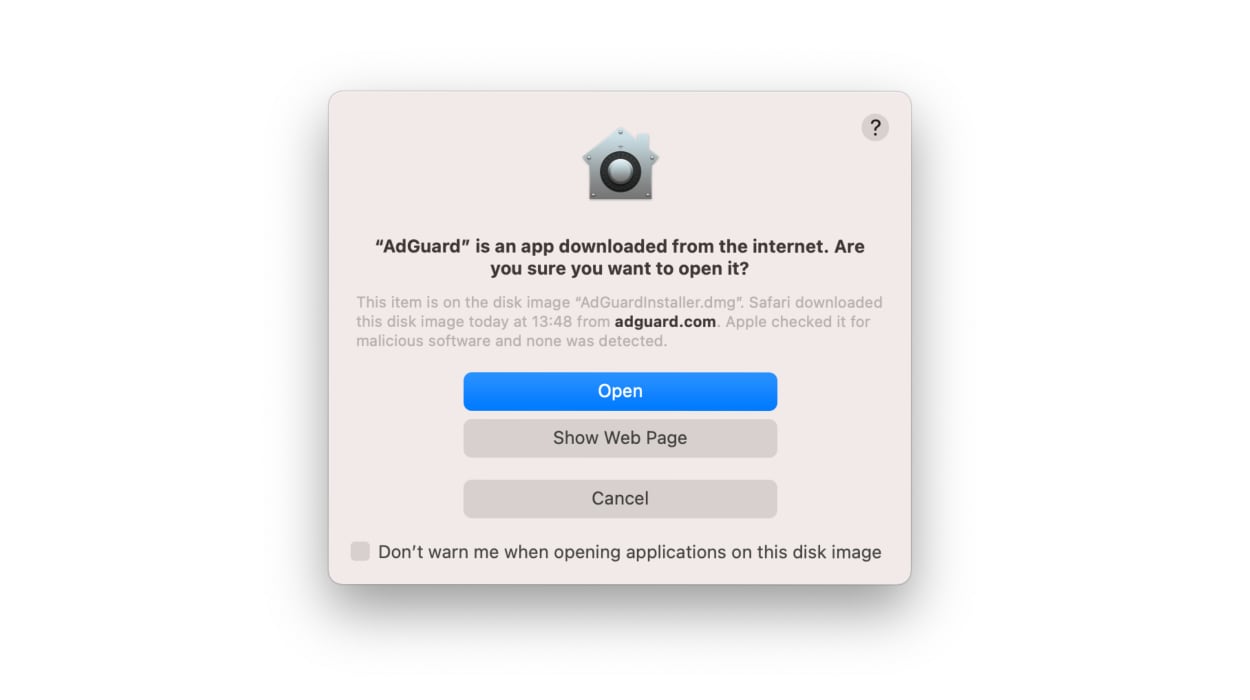 During the next step, click
Install
.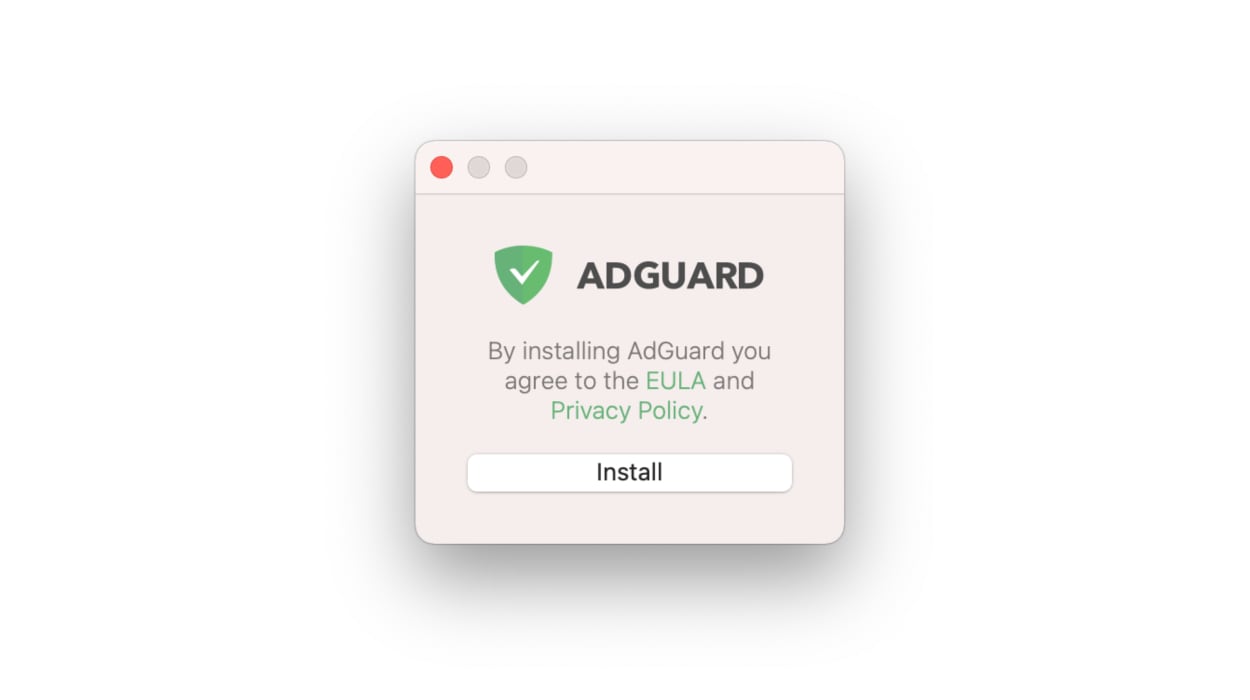 Wait for the installer to download the required files.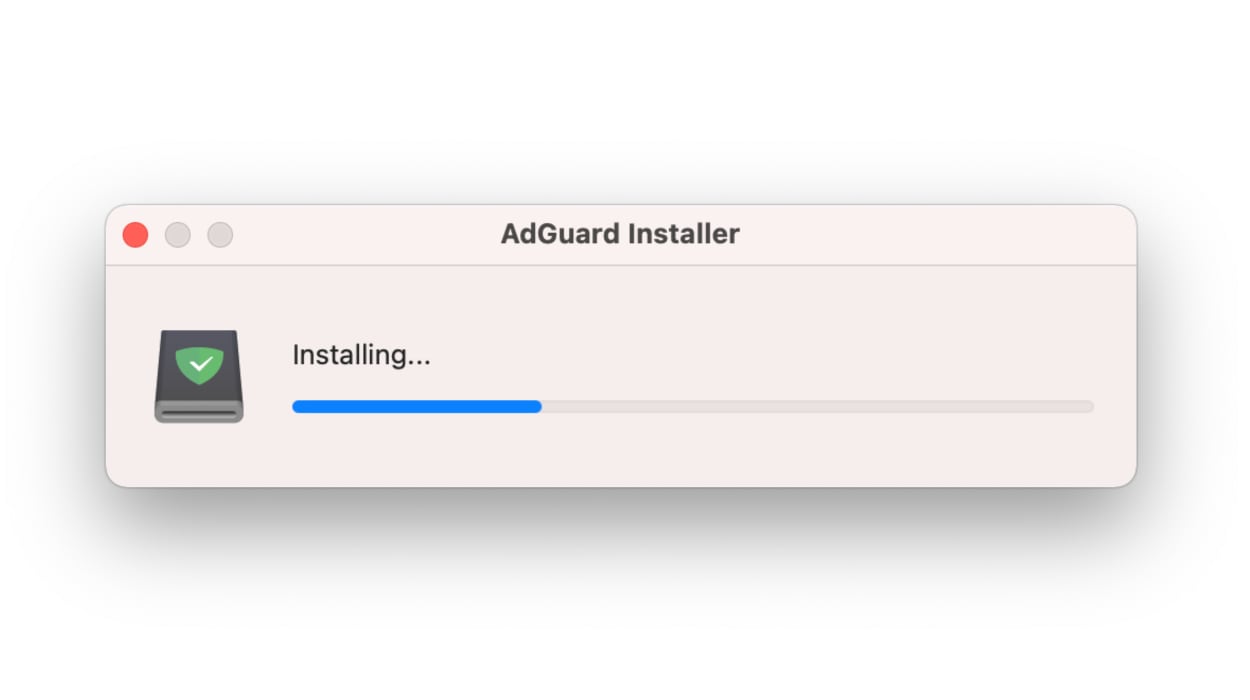 To use the application, you will need the administrator password for your macOS account. Enter the password when prompted in the dialogue box and press
OK
.