Downloading AdGuard for Windows…
Download and install

AdGuard Ad Blocker for Windows

Thanks for choosing AdGuard! If the download didn't start automatically, click the button below.

Thanks for choosing AdGuard! In a few clicks, your Web will become safer and much nicer: there'll be no ads, trackers, annoyances, or malicious websites. To download AdGuard for Windows, click the button below.
When the download is finished, click the file name
adguardInstaller.exe
or the Run button in the Downloads bar.
Click
Yes
in the User Account Control window to allow the app to make changes to your PC.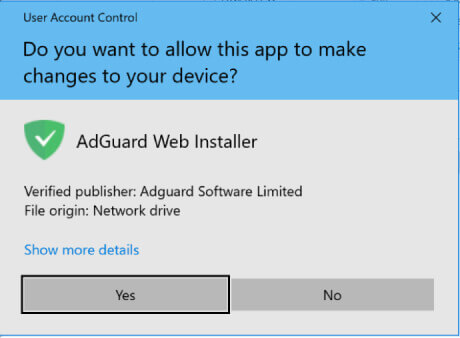 In the AdGuard Installer, select the installation folder location and click
Install
.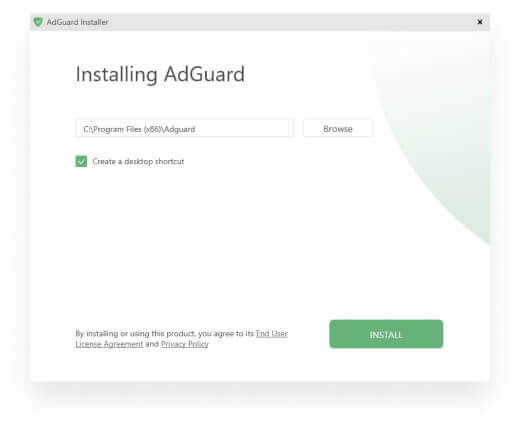 Wait for the installation to complete and click
Finish
Your review has been sent. Thank you!
Scan to download
AdGuard for mobile
Block ads and trackers, protect your privacy, and customize the app to your needs.
Easy to set up and customize
Blocks ads and trackers in browsers and apps
Warns about dangerous websites