AdGuard extension for Safari
Ad blocking extensions for Safari are having hard time since Apple
started to force everyone
to use the new SDK. Meet our new free and open source, highly customizable and lightning fast ad blocking extension! And read more about AdGuard for Safari in
our blog
.
Use another browser?
Chrome
Firefox
Edge
Opera
Yandex
Ad blocking
AdGuard blocks all ads including video ads, interstitial ads and floating ads, pop-ups, banners, advertisements, and text ads. Element blocking feature allows blocking of ANY unwanted element on the page.
Privacy protection and safe browsing
AdGuard protects your personal data by blocking common third-party tracking systems, spyware, and adware. In addition, it warns you about malicious and phishing websites once you try visiting them.
Handling adblock circumvention scripts
AdGuard can handle adblock circumvention scripts. You won't have to turn off the ad blocker anymore to be able to visit the websites that are using such scripts.
Next step: AdGuard Assistant
If you are already using a full-fledged program (AdGuard for Windows or for macOS), you don't need an extension anymore. Instead, install our new AdGuard Assistant. It helps manage filtering right in your browser.
AdGuard browser extensions are a great way to protect your favorite browser from ads!
PLAYLUXE I've been using Adguard for years now across all popular platforms and browsers (Firefox, Chrome, Edge, Opera, Safari, iOS, Android, Windows, Mac).
It really blocks every ad on sight and on those sites, where you won't get access with an adblocker,1
Carsten Blume Just great for Safari ... i completely switched from Chrome/Firefox, it's fast, adfree now and saves cpu/battery time
Manifest V3 4.2.168にバージョンアップしてからFirefoxで広告が表示される
ChromeとEdgeではブロックされている
Your review has been sent. Thank you!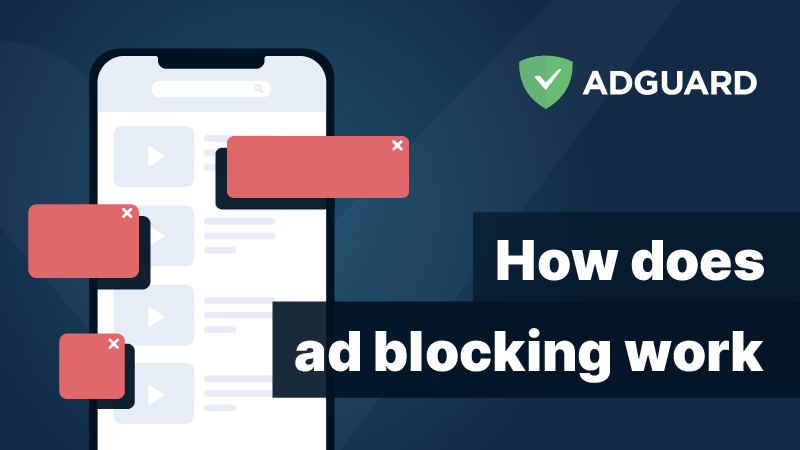 FAQ
What's the difference between extensions and AdGuard desktop apps?
The most obvious difference is that extensions only work in their respective browsers. Extensions also suffer from technical limitations that don't allow blocking of certain types of web requests.
What are the main features of AdGuard Browser extenstion?
You can find an overview of all the key functions of AdGuard Browser Extension
in this article
.
What if I have questions? Do you have a support service?
Of course, our friendly support team will be glad to assist you 24/7. If you have any questions, just contact us at
support@adguard.com
. But please check
this section
first: 90% of questions are already answered here.
Installation instructions
How to install AdGuard extension for
Chrome
How to install AdGuard extension for
Firefox
How to install AdGuard extension for
Safari
How to install AdGuard extension for
Opera
How to install AdGuard extension for
Yandex
How to install AdGuard extension for
Edge
How to install AdGuard extension for
Palemoon
Chrome
Firefox
Safari
Opera
Yandex
Edge
Palemoon
Click on "Extensions", then scroll down to "Content Blocking" section. Activate AdGuard by switching to "On".
Go to AdGuard
store page
, click on the 'Install' button in the opened window and wait for the download to finish. Edge browser will start automatically and ask you to enable AdGuard. If you want to help us test AdGuard, you can download the
beta version
.
AdGuard extension for Safari
Ad blocking extensions for Safari are having hard time since Apple
started to force everyone
to use the new SDK. Meet our new free and open source, highly customizable and lightning fast ad blocking extension! And read more about AdGuard for Safari in
our blog
.
Use another browser?
Chrome
Firefox
Edge
Opera
Yandex