Learn how to block pop-ups on Mac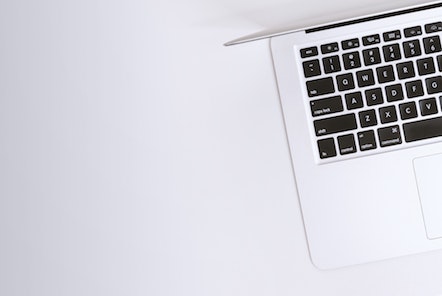 What does the word "pop-ups"the word "pop-ups" mean ?
Pop ups are notifications that appear over the top of web pages in your browser. They can be ads, special offers or other annoying stuff that want you to click them. Moreover, some pop-ups can be malicious, but they look like ones from a trusted company. Usually they warn you about a virus or a prize you won simply by entering the website, but their real intention is to make you share private or identifiable information. Or a pop up can offer you to download free update or plugin, but when you install it, it will turn out that it's a malware or adware that is hard to delete after all. All in all, pop ups can be not only irritating, but troublesome or even dangerous.
How to stop pop ups on Mac?
If you're eager to know how to get rid of pop up ads on Mac, here are our recommendations.  The general advice to avoid such problems is not to interact with pop ups, but still you'll have a screen overloaded with unimportant notifications appearing from nowhere. Firstly, you need to understand that although Mac operating system is considered as one of the safest, it still can't completely liberate you from ads, banners and malware. In this case, it's necessary to have a special software that will keep you far from distracting advertisements. For this purpose, an adblocker can fulfill your needs. There are plenty of them today, but in this article we draw attention to one of them, to AdGuard.
Ad blocker VS pop ups?
AdGuard for Mac
is an outstanding app for macOs that is designed for blocking ads and protecting users' privacy. What is more, this protection will decrease traffic and you'll see pages loaded much more faster and with annoying elements eliminated. AdGuard for Mac has been made specifically for MacBooks pro and other Apple computers, so it will filter popups and other ads not only in browser but also in applications installed.
AdGuard features
AdBlocker option filters ads in Safari and in every browser compatible with macOS (Google Chrome, Opera, Firefox ent etc).
AdBlocker
module has a special set of filters to remove pop ups on Mac that update automatically and  you can adjust them as you like. For instance, there is User filter that is completely customizable in which you can add your own rules. 
Also,
AdGuard for Mac
has a
Privacy Protection
module which prevent stealing of your personal information. Nowadays many websites collect information about their visitors. This information can be different: it can be your IP adress or email, screen resolution, operating system or a previous page you visited. Probably you have already noticed that almost every site warns you about cookies usage (and it seems that you can't say no). Privacy Protection module saves your personal data and don't share it with automatic gathering systems. 
Another useful feature AdGuard for Mac has it is
Browsing Security
module which is aimed to protect you from phishing. Phishing is one of the most common cybercrimes designed to steal your personal and financial information. Sometimes you can found a page which is similar to websites you normally visit but with little differences. Of course, if you are a very observant and attentive you can avoid such pages simply by closing them, but what will happen if you drop your guard? Your essential information will end up in the hands of intruders. That's why everyone needs Browsing Security module. It doesn't let you enter fraudulent pages and shows a special notification saying the page is potentially dangerous.  All information about you is kept safe. Even AdGuard itself doesn't know which sites you visit! All adresses are performed with hash prefixes, so that nobody will decipher it.
All in all, with AdGuard for Mac you'll surf the web safely and quickly, and your screen will be cleared from annoying popups. 
AdGuard for Windows provides you with reliable and manageable protection that filters loading web pages immediately without any action on your part. AdGuard removes all annoying ads and pop-ups, blocks dangerous websites, and does not allow anyone to track your activities on the Internet.
| | |
| --- | --- |
| Operating Systems | Windows XP SP3, Vista, 7, 8, 8.1, 10 |
| RAM | from 512mb |
| Web Browsers | Microsoft Edge, Internet Explorer, Google Chrome, Opera, Yandex Browser, Mozilla Firefox and other |
| Free Disk Space | 50mb |
AdGuard for Mac is the first adblocker developed specifically for macOS. Not only does it block ads and annoying pop-ups in all browsers, but it also protects you from online trackers and dangerous websites. AdGuard offers you a simple and intuitive interface with additional features such as AdGuard Assistant and a filtering log.
| | |
| --- | --- |
| Operating Systems | macOS 10.10 (64 bit) + |
| RAM | from 512mb |
| Web Browsers | Safari, Google Chrome, Opera, Yandex browser, Mozilla Firefox and other |
| Free Disk Space | 60mb |
AdGuard for Android provides you with reliable and manageable protection. AdGuard removes all the annoying ads from web pages and applications, blocks loading of dangerous websites, and does not allow anyone to track your activities on the Internet. AdGuard stands out against its analogues, as it can work either in HTTP proxy or VPN mode.
| | |
| --- | --- |
| Operating Systems | Android 4.0.3 + |
| RAM | from 700mb |
| Free Disk Space | 30mb |
AdGuard for iOS is an app that protects you from annoying ads in Safari. Moreover, it prohibits online tracking and secure privacy of your personal data. After downloading the app, you get an ad-free and safe internet experience, where websites open much faster. Try now and enjoy a better web-surfing experience on your iPhones and iPads.
| | |
| --- | --- |
| Compatibility | Requires iOS 10.0 or later. Compatible with iPhone 5s, iPhone 6, iPhone 6 Plus, iPhone 6s, iPhone 6s Plus, iPad Air, iPad Air Wi-Fi + Cellular, iPad mini 2, iPad mini 2 Wi-Fi + Cellular, iPad Air 2, iPad Air 2 Wi-Fi + Cellular, iPad mini 3, iPad mini 3 Wi-Fi + Cellular, iPad mini 4, iPad mini 4 Wi-Fi + Cellular, iPad Pro, iPad Pro Wi-Fi + Cellular, and iPod touch (6th generation). |
| Web Browsers | Safari |
| Free Disk Space | 24.4mb |