AdGuard v3.6.5 for Android release
Finally, it's here — the release of AdGuard v3.6.5 for Android. The biggest thing about this version is the enhanced Browsing Security module which now blocks requests to malicious and phishing sites better and faster! Let's look deeper into what has changed in AdGuard's malware protection and how it will improve your safety and security.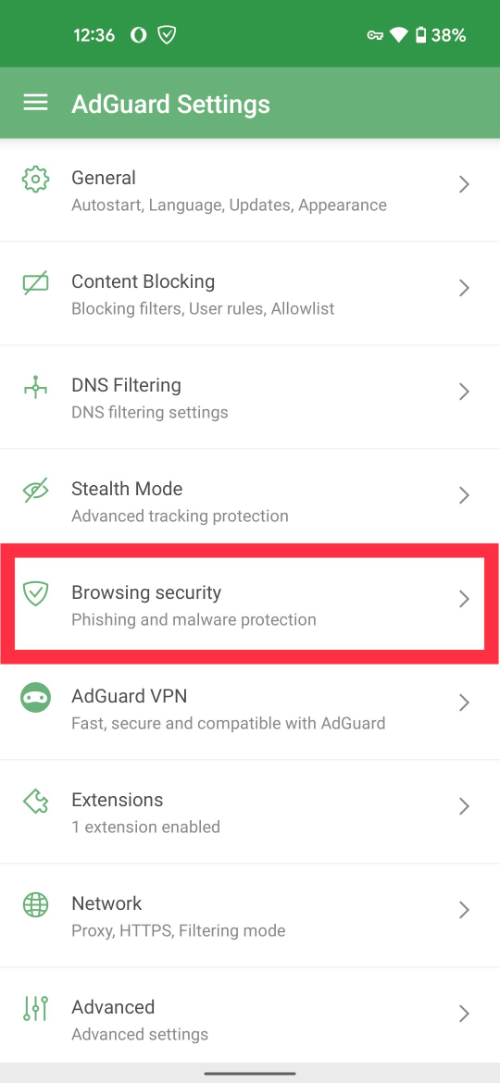 Previously AdGuard's Browsing Security module used the so-called Lookup API to do the check of pages that you visit. Every time you visited any website, a local client was exchanging information with our backend server in a form of hashes and hash prefixes. As a result of that exchange, the local client determined whether the website was on the blacklist or not.
With the implementation of the new Safe Browsing API v2, AdGuard at first does lookups offline and searches the local hash prefix database for matches. And only if a match is found, it contacts the server to request the full hashes with a specific prefix. It allows AdGuard to immediately block a harmful site and provide you with the highest level of protection.
Why do we use hashes and prefixes? First, in order not to know which domains you are visiting. We only see hashes and hash prefixes, and they don't give us that information. Secondly, to make the local database compact.
No less important point of AdGuard v3.6.5 for Android is that we've updated CoreLibs and DNSLibs to make the app perform more reliably, and fixed various minor bugs. Hope you will enjoy AdGuard v3.6.5 for Android!
---
Check the complete list of changes on GitHub, update the application or download it on our website, and share your impressions with us. We really appreciate your feedback.