AdGuard v7.10 for Windows: Protect from DPI, dark theme for the updater window, and more
Summer is finally here! Ready for a new season? We are — meet AdGuard v7.10 for Windows and walk into summer with advanced protection from the intruders of your quiet (or not so quiet) online life. Let's see what the new version has to offer.
Protect from DPI
We've added a new feature to AdGuard — Protect from DPI, and we hope you'll appreciate how much your online privacy has improved.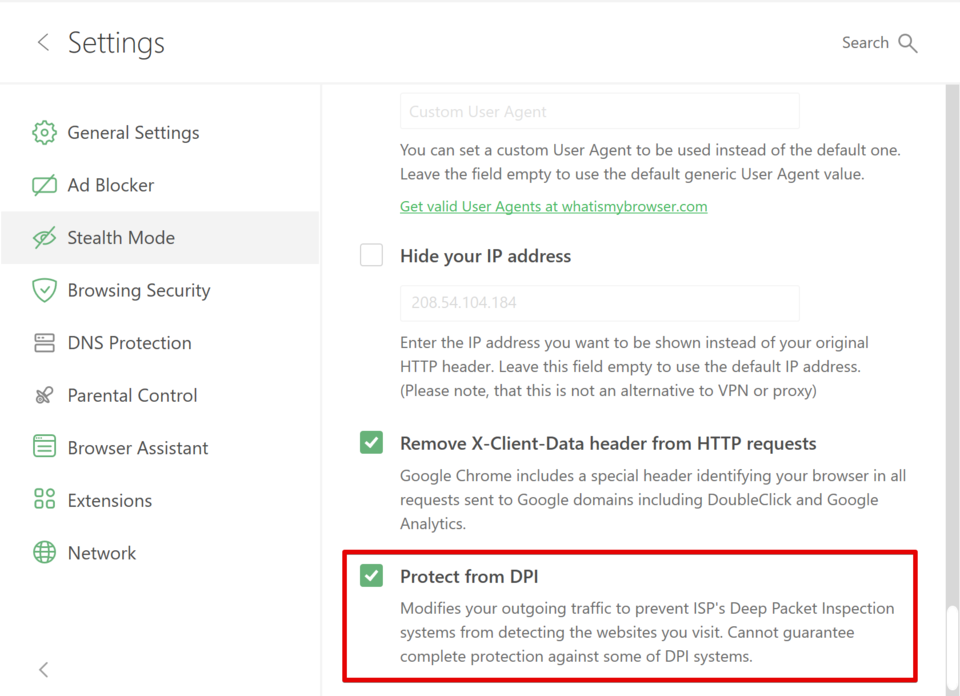 DPI (Deep Packet Inspection) is a system of analysis and traffic filtering by packet content, as well as the accumulation of statistical data. Using this technology, ISPs have the ability to control the passing traffic and limit access to content for their clients.
Now AdGuard can modify outgoing packet data so that the client does not fall under the DPI blocking criteria. This means that users can get access to the content they want. However, not all DPI systems can be bypassed yet — we are still working on it.
WFP and TDI network drivers' update
We've updated and enhanced our network drivers and this is a very important change. Drivers' update improves the app efficiency and compatibility with other software. Besides, we have fixed some bugs in the WFP driver.
Enhanced working with Ad Blocker and DNS filters
We have thoroughly worked on Ad Blocker and DNS filters, and now users can decide for themselves where and what filters to add. For instance, you can add DNS filters to the Ad Blocker module and Ad Blocker filters (including custom filters) to the DNS module. The latter option is not so easy to perform — you should take into account that the syntax of DNS rules is much simpler and does not support most modifiers that the Ad Blocker filters contain. However, the main thing is that the added filters will be responsible for filtering in the respective module.
Dark theme for the updater window
A small but very nice change — we added dark theme to the updater window. So now dark theme fans won't be annoyed by light update windows — a real joy for perfectionists!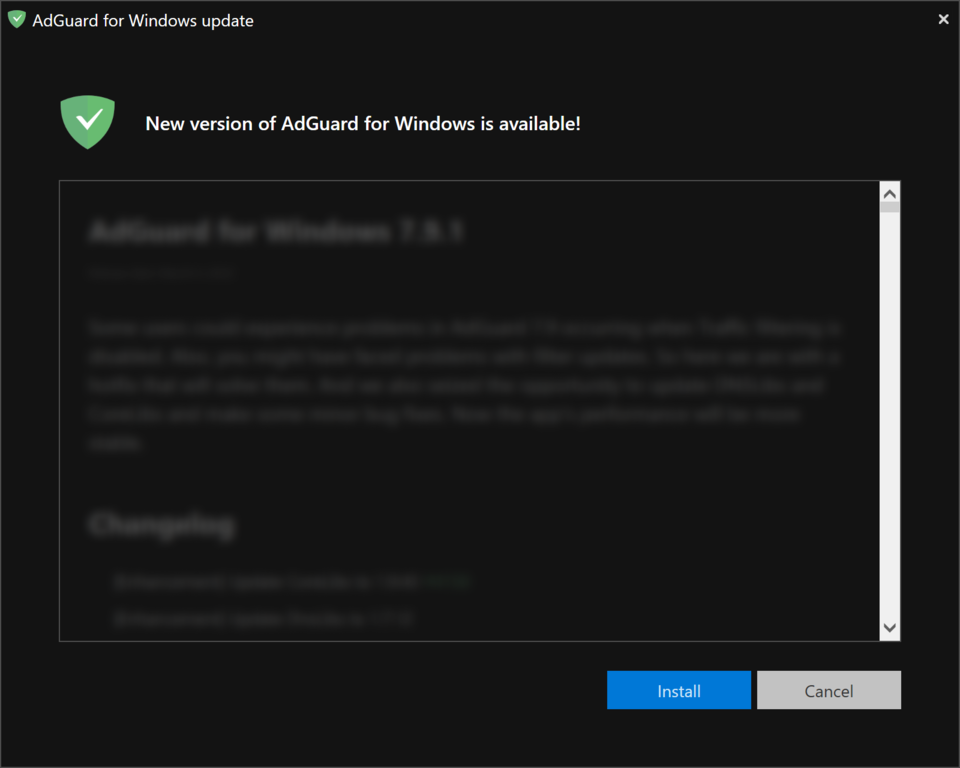 In this release we've changed, fixed and improved a lot and also updated CoreLibs and DNSLibs.
---
As always, the complete list of changes can be seen on GitHub.
You can leave your feedback here or on social networks. This will help us improve our app!