Self-Care Day Promo 2020
Self-Care Day is celebrated internationally on the 24th of July. But frankly, we were surprised when we came across this holiday. What does it mark? What are we supposed to do on that day?
Self care is something everybody's talking about along with mindfulness, self-awareness, and personal boundaries. But don't get me wrong, self care is not merely taking an extra nap, indulging a chocolate cake or splashing in a bubble bath.
Then what builds it? Quite opposite things: checking with yourself to know how you are feeling, prioritizing your daily routine and maintaining work-life balance to avoid burnout (ICYMI: it does exist). Real self care is about being attentive and gentle with yourself. Finally, it's about honoring your human rights.
We at AdGuard believe that no one should take away one's right to privacy and security, especially when it concerns online activity. So we decided to make special prices on all licenses for the holiday.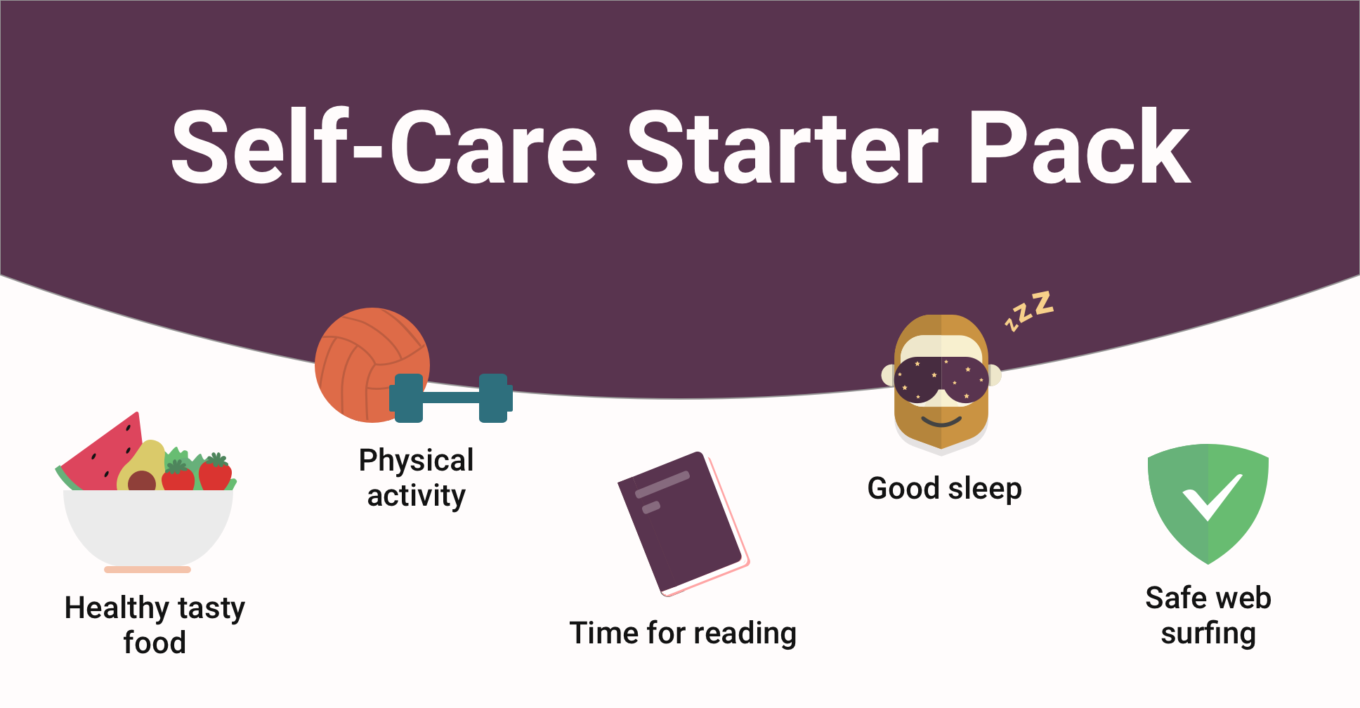 If you want to pay once and get protected forever, consider buying a Lifetime license, if you prefer subscriptions, we have a Yearly license. Whichever you choose, all licenses will cost 35% less. Because everyday shall be a self care day.
GET A LICENSE (35% OFF)
Not only will we guard you from tracking, we will also clear your web space from ads and annoyances. Join AdGuard and make a small contribution to your quality of life.
---
The offer will be valid until July 27. Take your chance!
Discounts are also valid for renewals and upgrades with a promocode: SELFCARE.