AdGuard v2.3 for Mac: a minimalistic update
AdGuard updates don't always follow several feature-loaded beta versions or have a plethora of imagination-striking changes. Sometimes it's as simple as "there are some things we did and we don't have much reason to hold them back from releasing". AdGuard v2.3 for Mac is exactly that. But, as tradition goes, we post an article about every AdGuard update, no matter how small it may be. And that's exactly what we're going to do today.
First launch wizard HTTPS filtering step
It's impossible to imagine a modern ad blocker without HTTPS filtering support. HTTPS ads are omnipresent, they make up the majority of ad traffic. But we noticed that not all users, especially new ones, know about the importance of HTTPS filtering. To emphasize that, we added another step to the first launch wizard.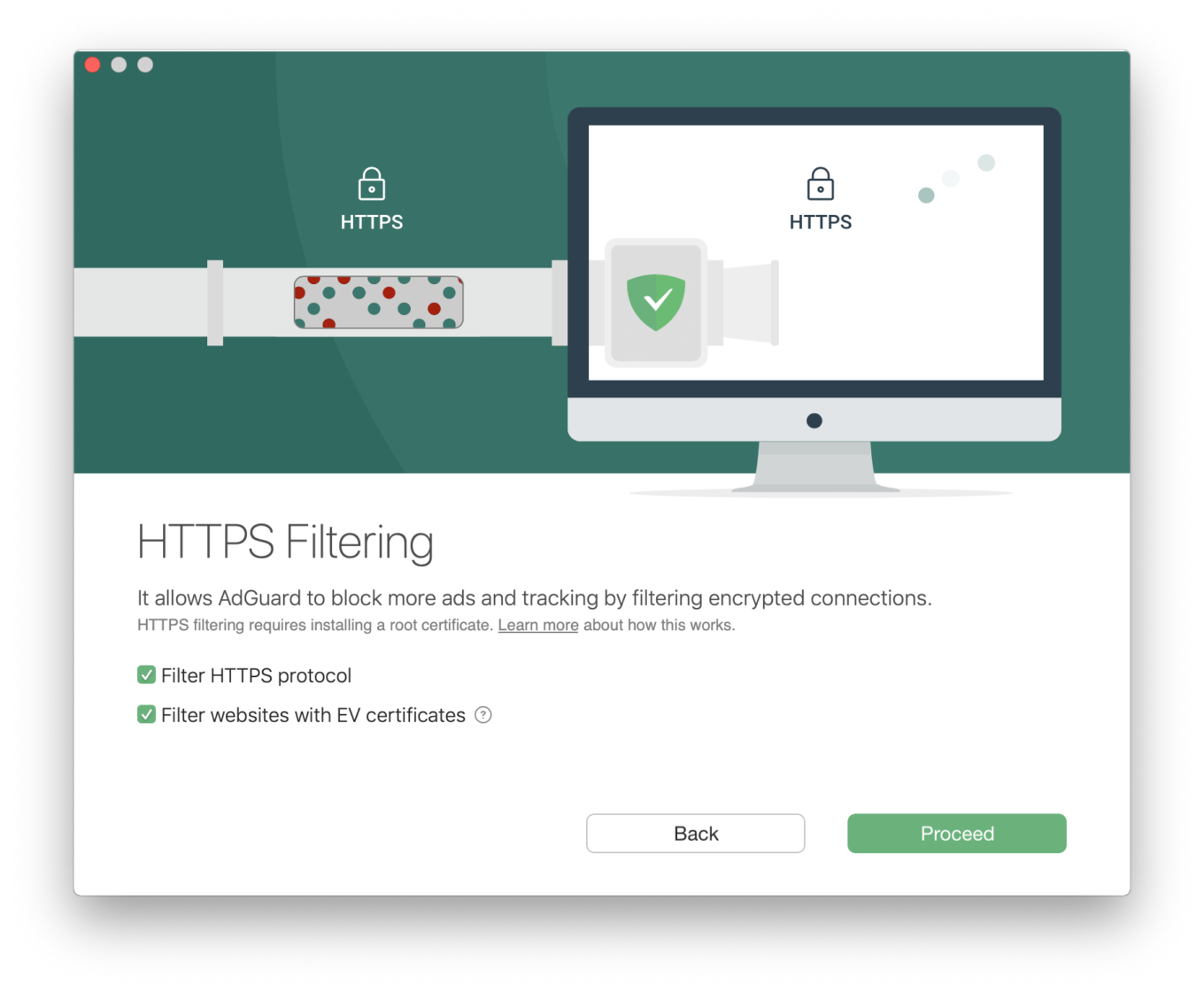 Enable HHTPS filtering upon the first launch
Alongside the "Filter HTTPS" checkbox there's another one about filtering websites with EV certificate, as these two concepts are closely connected. Hopefully, this will help more people get the most out of AdGuard.
'Block Java' option
Some websites and web services still use outdated technologies that support Java plugins. API that Java plugins are built upon has some serious security issues. Now there's a new Stealth Mode option that disables the execution of such plugins without hurting JavaScript.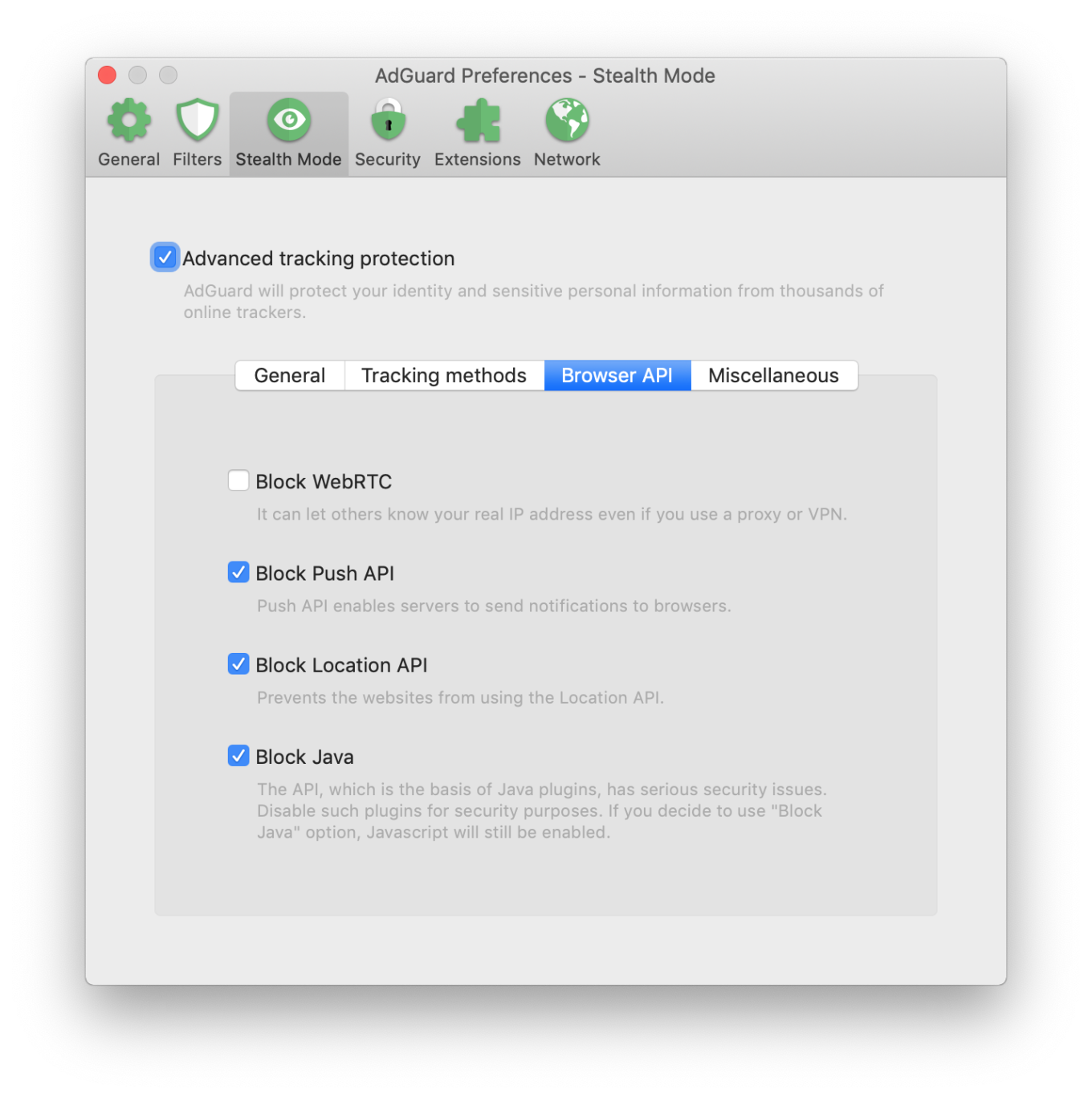 Stealth Mode: Block Java option
---
Full changelog is available on GitHub, along with .dmg file in case you want to download AdGuard for Mac directly.
We promise to bring you more exciting features in the next year! And you can influence what'll get added to the future AdGuard versions by making a suggestion in the comments section below.