AdGuard 4.2 for iOS: Extension for blocking ads on YouTube, rules converter and more
It took us nearly four months from the previous release to develop two betas and review everything carefully before releasing v4.2. So, what's new?
Extension for blocking ads on YouTube
If you were attentive enough while reading the latest blog posts, you probably know about the events leading up to this release. Long story short:
AdGuard users started seeing ads on YouTube in Safari and complained to us about it.
We've come up with a solution — developed a temporary workaround and then created a shortcut which needed to be installed manually.
But we wanted to go one step further and turn the shortcut into a built-in extension to make it as user-friendly as possible. Developing such a solution was incredibly important to us, and we're happy that after all the hassles with YouTube algorithms and the unexpected ads in Safari, we figured out a way to solve this problem in an elegant and simple way.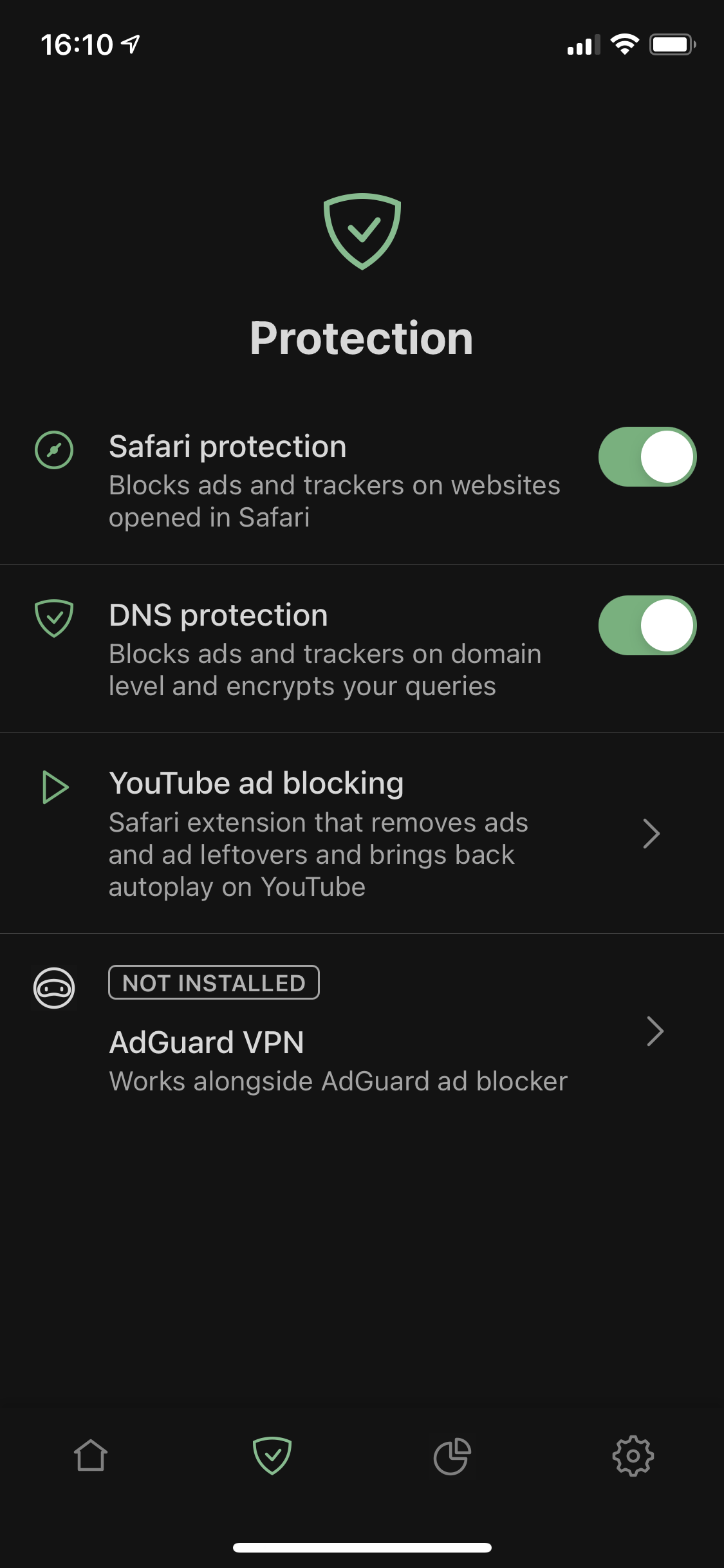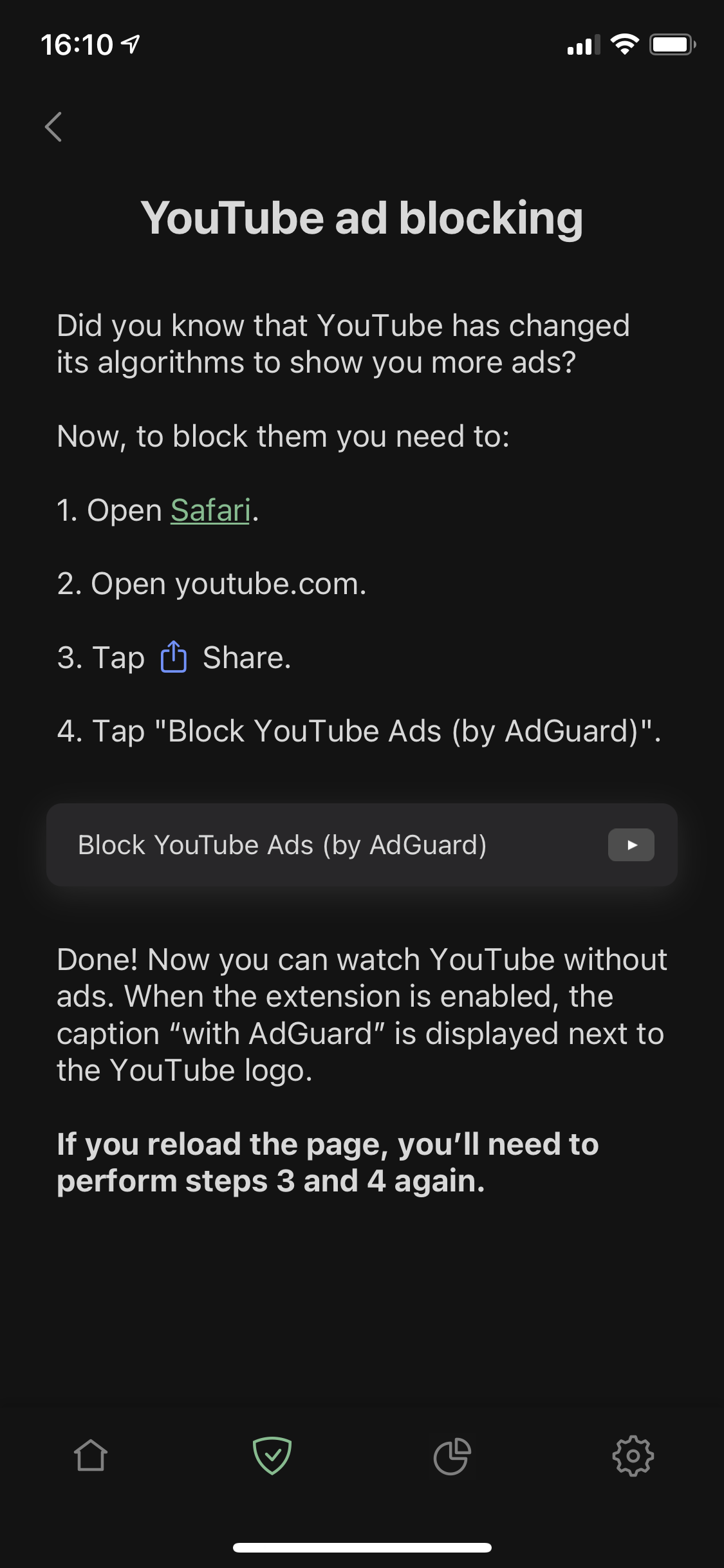 New ad blocking extension
After you update your app to v4.2, this extension will be installed automatically — unlike with the shortcut, you don't have to follow any complicated instructions. It is enabled by default and starts dealing with ads right away. Other than ads, the extension removes the placeholder remaining after blocking on iPads. Plus, videos are now played automatically again and you don't have to make an extra tap.
To activate the extension and block ads on YouTube, do the following:
Open Safari.
Open youtube.com.
Tap Share.
Tap "Block YouTube Ads (by AdGuard)".
N.B. In some cases the AdGuard extension may be not displayed. If you don't see it, try to follow the instruction again or restart your device.
Improved rules converter
Rules converter is a specific thing for iOS. It is required to convert AdGuard filtering rules to the ones of Safari, as its syntax differs from the commonly accepted one. In this version we've improved the performance of our rules converter, added support for new modifiers ($specifichide, noop, and $denyallow) and fixed conversion errors.
---
The other changes are relatively minor: we've updated DnsLibs and eliminated all the bugs spotted.
As always, looking forward for your feedback on the new version. Share your impressions here in the comments section or on the social networks. See you!