Back to School: up to 65% OFF Deal for Perpetual Learners (And a Quiz!)
These days the world is changing rapidly and the quicker you figure out how to live in it, the better. An ability to adapt to new tech, new interaction formats is essential, and we believe that learning must not be set aside since you've stepped outside the college.
And while you're doing research, don't forget to equip yourself to stay anonymous and protected on the web, not distracted by ads. Study safely, we'll take care of that.
Eliminate ads & trackers
Get 40% off any AdGuard license: Personal or Family, Yearly or Lifetime!
You can renew or upgrade the key you already have with the same benefit — just go to your AdGuard account, the discounts are already applied there.
Hide your location & access geo-restricted websites
Get 60% off the AdGuard VPN Yearly subscription or add another year to it.
To renew your existing subscription, enter the same email address you used for the first purchase.
Test your knowledge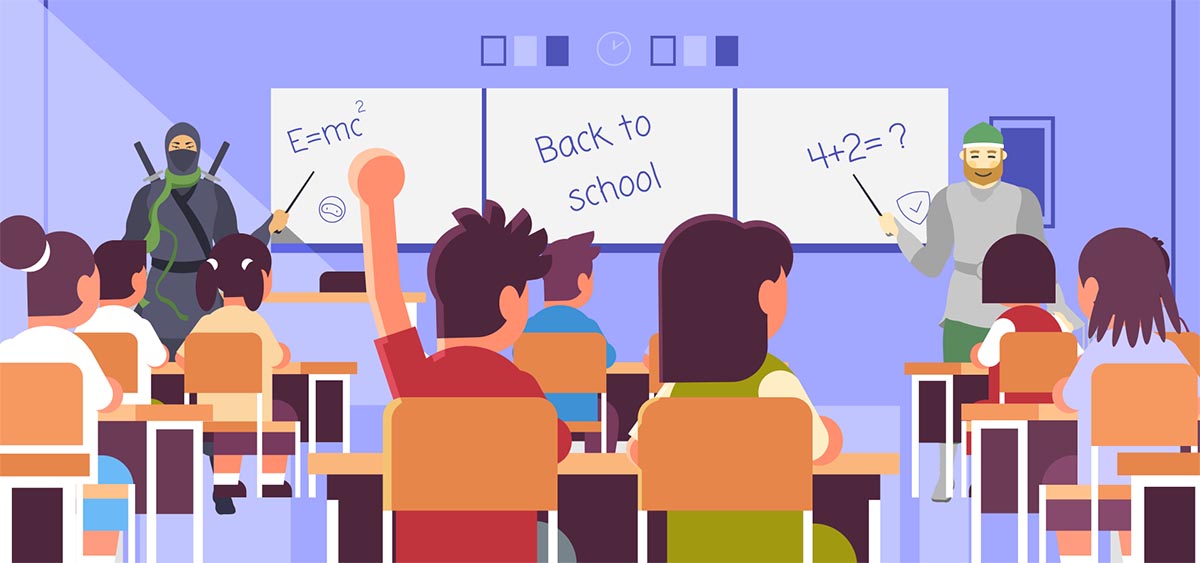 If you wonder whether school knowledge can be of use, test yourself with our quiz. Each question stands for a school subject, so that you can quickly recap what you know or even learn something new.
P.s. make no mistakes, and you'll get a special bonus, but you didn't hear it from us.
The offer is valid until September 5 inclusive