Be aware of adware
Yesterday some of the users reported a strange issue. A browser suddenly opened pages of the installation.club website. As we understood those were pages of various programs and they opened just randomly, Adguard's or LastPass' pages, for instance. We have nothing to do with this and have already taken measures. It now seems to be settled, but anyway, please be careful.

What happened?
It looks like users, who encountered this, have installed an adware. It is often the case when users inattentively install false adblock extensions.
*Just have a look at the screenshot of the Chrome web store. Dozens of fake extensions right on the first page: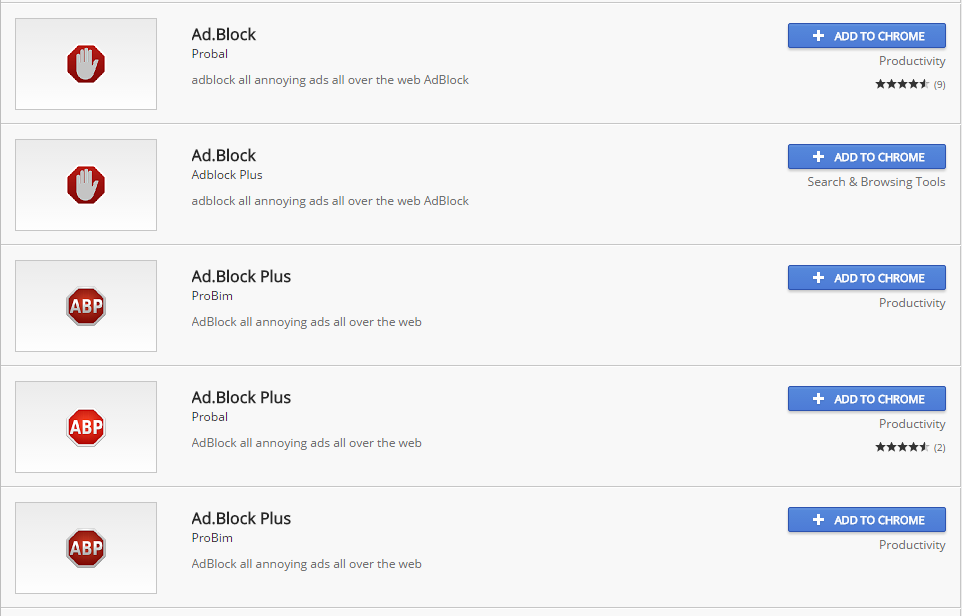 You see, there are plenty of them, and they do resemble the real extensions of our colleagues.
What to do?
We recommend everyone affected to do the following:
check computer for viruses with some reputable anti-virus scanner
check computer with adwcleaner (great soft against adware)
check the list of browser extensions you use and uninstall all suspicious ones (one of them is most likely to blame)
And in order to avoid adware on your device, don't download software on unreliable websites, better visit official ones.
Be careful when installing browser extensions. Always check what you are downloading!
Sincerely,
Adguard team