Happy 2021! Stay healthy and ad-free. Holiday Sale and Giveaway
UPDATE: WINNERS ANNOUNCED
(January 12, 2021)
First of all, we hope that you had an awesome New Year Celebration and are stepping in 2021 happy and healthy!
And we would love to make the start of the year even better for some of you as it's time to announce the lucky winners :)
Drum roll sound
Here they are:
948 Dean (Order ID: 20960213)
6092 Дмитрий (Order ID: 398873)
2062 kang jae young (Order ID: 21626733)
6438 Иван (Order ID: 2506760)
5914 Георгий (Order ID: 5523186)
Congrats! You are the winners of AdGuard's traditional New Year Giveaway and the new owners of Apple iPads. Yay!
We will be contacting you very soon for the delivery details.
Here is the video of how the winners were selected.
All chosen randomly and transparently, as usual.
If your entry was valid (i.e you have a purchased and active AdGuard key and you have entered your Order ID and email address correctly) you can find it in the video. If you have any questions, please contact us at pr@adguard.com.
More than 8K AdGuard users took part in the giveaway this year. We would like to thank you all for participation, and most importantly for your love and support.
Stay tuned, that's not the last prize draw we are holding, for sure ;)
---
Now, this difficult year is coming to an end. Are we happy about it? Yep. Have we grown stronger by adapting to new conditions? Hope so.
We are grateful for your support and for being with us in 2020! Following the New Year's tradition, we offer discounts and give away presents.
Well, let's start.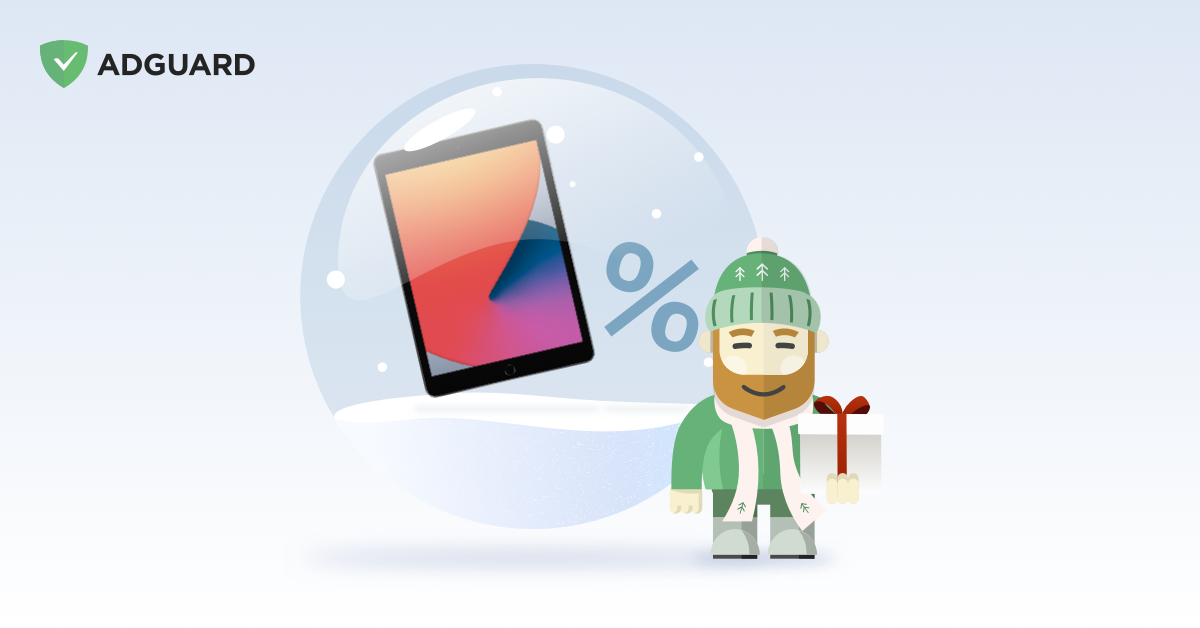 40% off the ad blocker 🛡
This year we decided to abate the prices of all licenses – Yearly and Lifetime, Personal and Family ones. Choose one that suits you best.
And of course, if you already have a license, you can renew or upgrade it just as profitably.
GET 40% OFF
60% off AdGuard VPN 🥋
Jaw-dropping 60% discount is valid for Yearly subscriptions on AdGuard VPN. With unlimited traffic, high speed and access to the full list of locations to connnect to, you'll definitely forget that websites can be blocked and access to content can be geo-restricted.
GET 60% OFF
The discounts are valid until December 30, inclusive.
Giveaway
Wow, we've got something special waiting for you! This time the lucky ones will get an Apple iPad 10.2, 128GB. There are five gadgets, but the harder the battle, the sweeter the victory. The participatory mechanism has not changed, the only thing you need to have is a valid AdGuard license. There is only one difference — instead of entering the AdGuard key (which troubled many participants before), you should now enter the order number. Thanks to this change, owners of AdGuard VPN subscriptions will also be able to take part.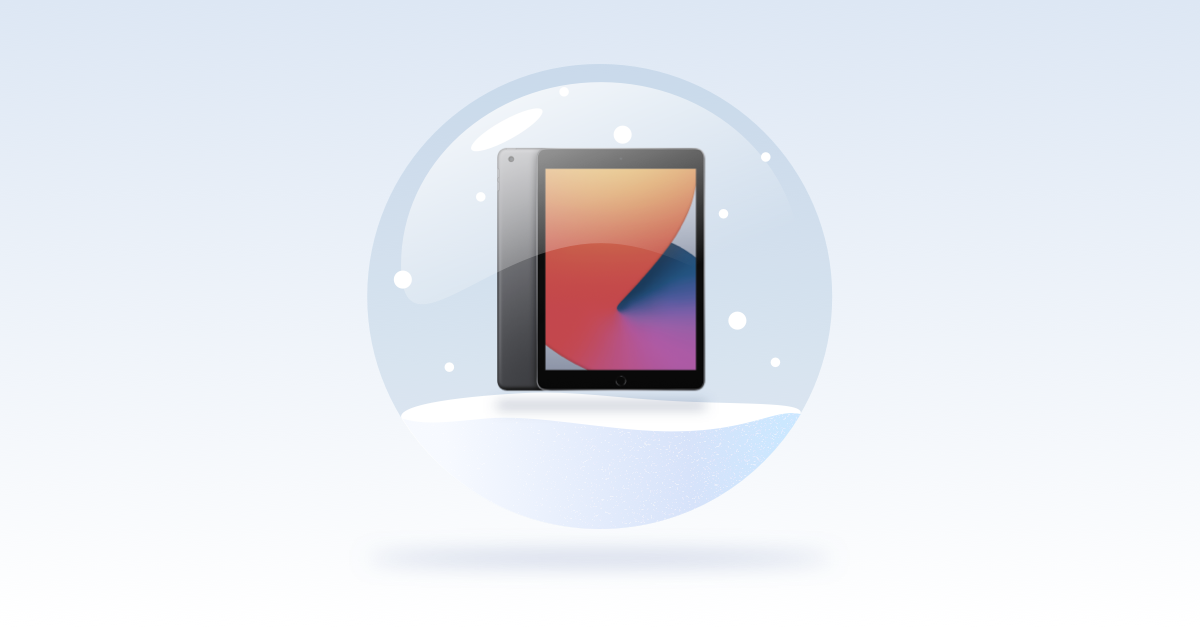 Terms and rules of participation
Previously, to take part in our giveaway, a user had to enter a license key which might seem a questionable practice in terms of privacy. So we adapted — now users need to enter order numbers which is absolutely confidential.
Mechanism of participation
Fill in the participation form: enter the number of your order (check it in your personal account) and the email you used for the purchase (the one you signed up to your personal account with).
Wait for the results – we will publish them in this post on January 12 and email all the winners personally.
Do's
Any user with a purchased and active AdGuard license/subscription can take part in the giveaway.
It doesn't matter when you bought it — yesterday or three years ago. If your key is valid by the promotion's end (January 12), it fits.
If you have several orders — you can fill in the form several times (separate form for each order) to increase your chances of winning :)
Example: a user has a license key which he/she decided to renew. Thus, they have two order numbers: of purchase and prolongation. Both order numbers can be entered.
Don'ts
Please, don't enter invalid sets of characters.
Don't fill in the form several times with the same order number — such entries won't be allowed to participate in the giveaway.
FILL IN THE FORM
You can join the giveaway until January 10, 2021 inclusive. On January 12, we will randomly select and announce the winners in this blog post. Stay tuned!
Good luck!
And happy holidays!