Only 13% of ad-blocking millennials pay for news, and they don't regret
A recent poll by Global Web Index shows that ad-blocking users aged 21-34 (millennials) often pay for content, but mostly for video (movies, TV, streaming) and music. Only 18% paid in the past month for an e-book, 17% — for learning materials, and 13% — for a news service.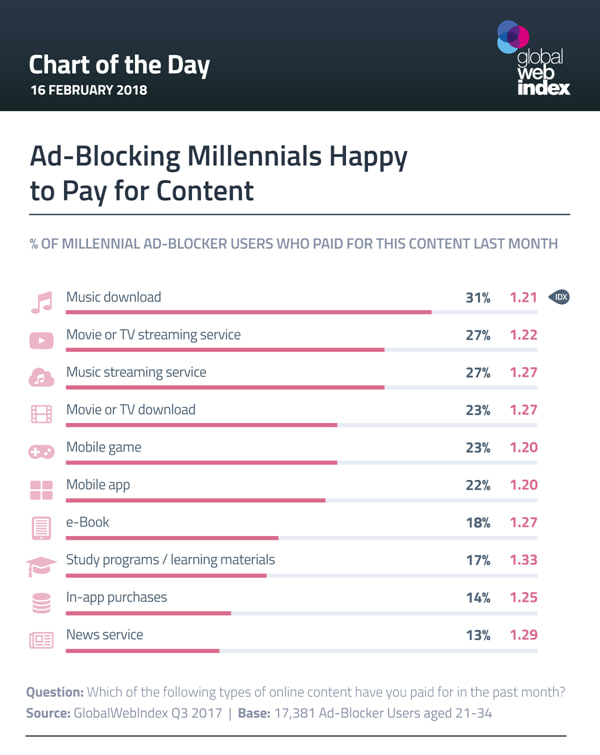 Paid subscriptions and paywalls are the monetization alternatives to advertising. But the revenue model of a media often influences the quality of its content. In order to be worth paying for, news has to be of a higher value than free ad-funded stories. Clickbait headlines and fake news are just two of the many attention-capture tools of ad-funded media.
So we at AdGuard welcome the growth of paid news consumption. Besides, other stats show, that digital subscribers are mostly satisfied with the quality of content: 82% of Americans consider their paid news source to be of "very good" or "fair" value