The best for your friends — and for you: AdGuard VPN referral program
You know that feeling when you've found the tastiest coffee/the most reliable car service/the best-whatever in town or in the world and you rush to share that knowledge with a friend? If you've had a similar feeling after discovering AdGuard VPN, we've got great news for you.
Along with the release of AdGuard VPN Browser extension v1.1.7, our referral program is now available. With it, your friend will start using this great service and you both get 1 GB of protected traffic for free for one month in addition to the 3 GB that already await you.
How to use the referral program
Click the AdGuard VPN Browser extension icon. In the upper right corner of the opened window find the green gift icon and press it.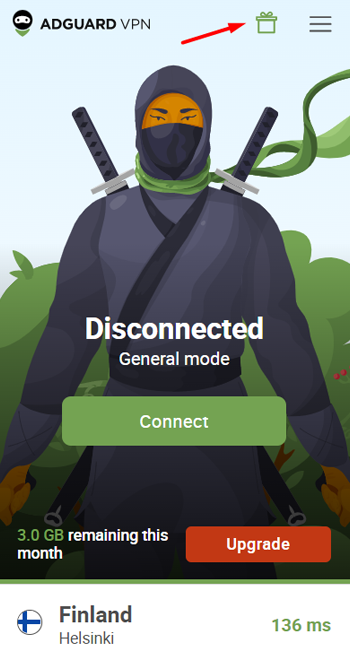 You will be redirected to a page with a unique link. Copy it and send it to your friend.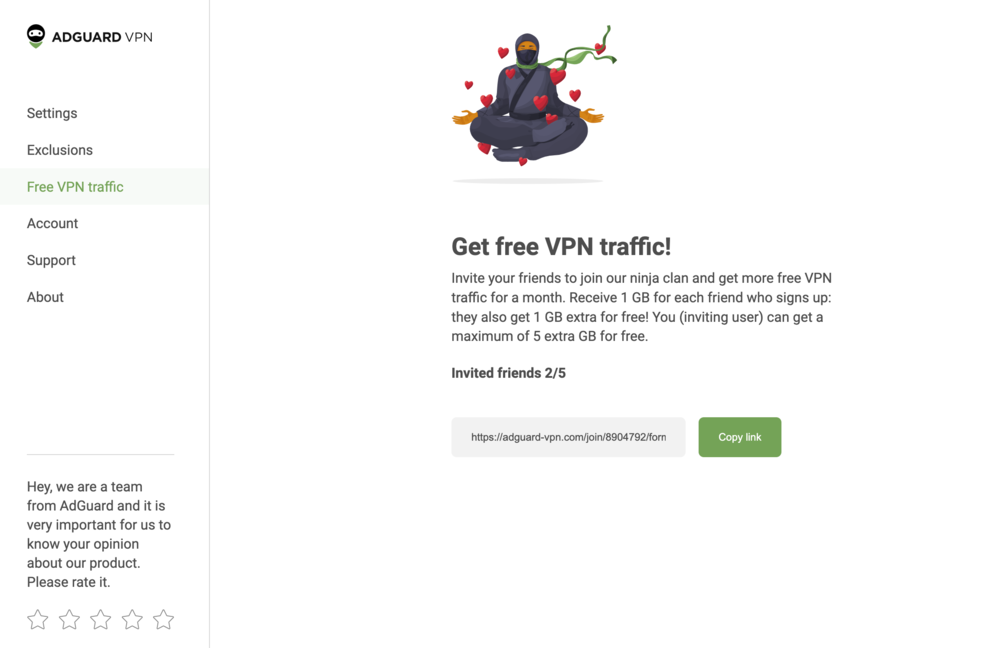 By following the link, your friend will get to the page where they will be asked to sign up and install AdGuard VPN.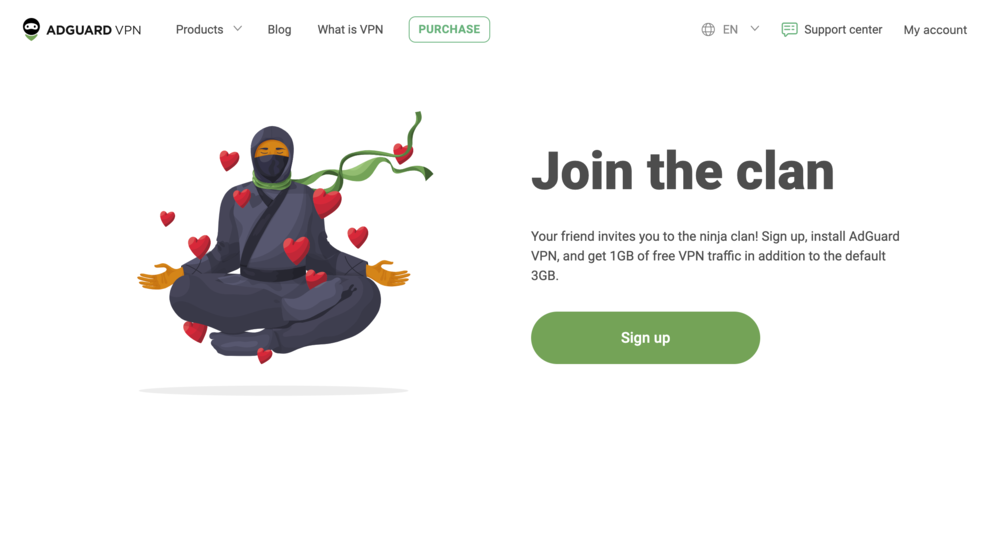 As soon as your friend creates an AdGuard account, installs the app, and logs into it, both you and your friend will have an extra 1 GB of free traffic.
Limitations
The referral program is available for free users only and allows you to invite up to 5 friends and to get up to 5 GB in total.
Thank you for choosing AdGuard VPN and for recommending it to your friends!