40% sale on all AdGuard licenses
Today we have finally officially released new version of our Android app. This is a very important update, and we decided that we need to celebrate it somehow.
So we are offering you a special promotion: discounts on all Adguard licenses!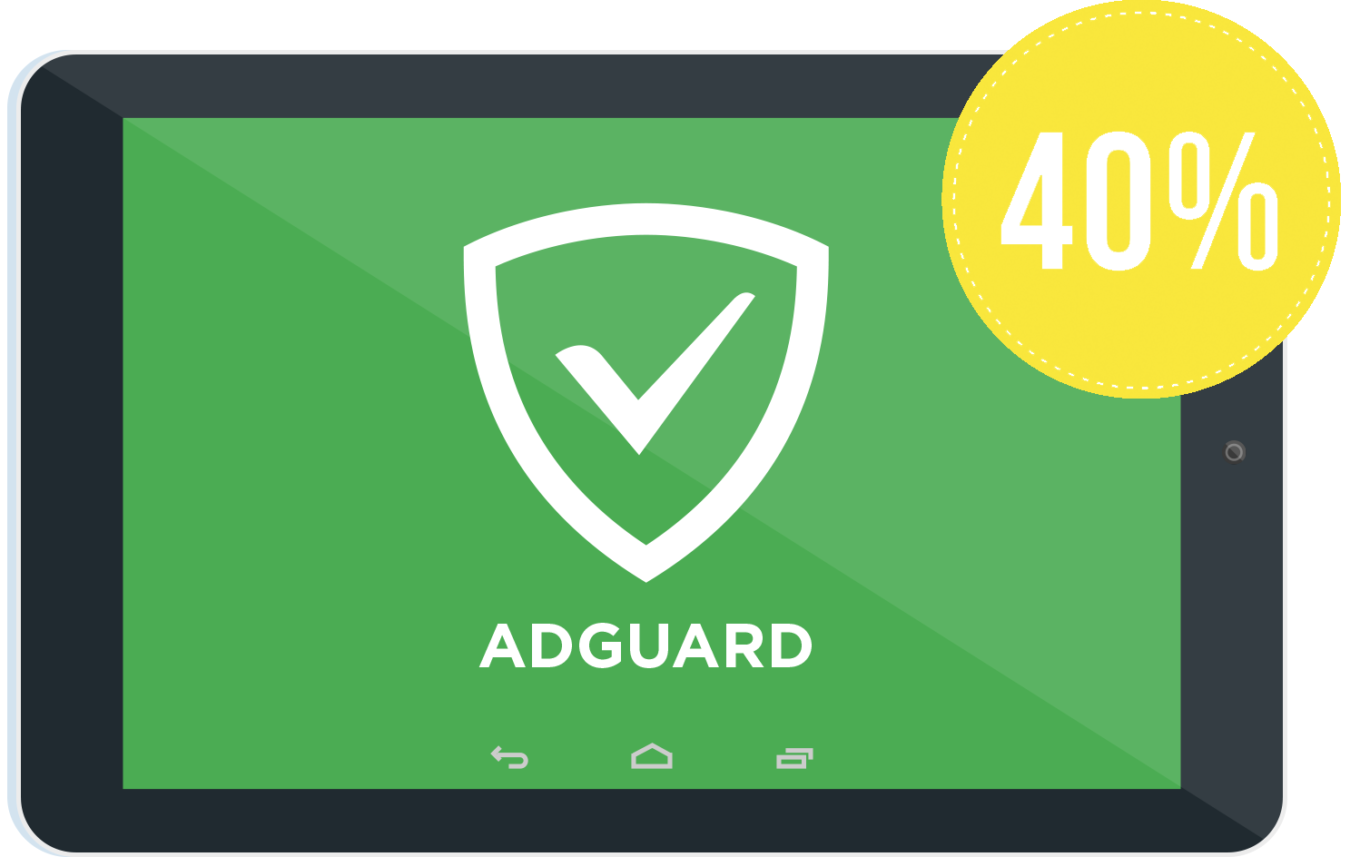 What we offer?
40% discounts on ALL keys. Standard, premium, mobile, any device number, any period.
Promotion is valid for everything, including prolongation or upgrade of keys that you already have.
Deal is valid until 4 May 2016, 12 pm (UTC/GMT +3 hours).
Don't miss the chance to purchase Adguard keys for yourself or your loved ones!