AdGuard v2.7 for Mac: enhanced Browsing Security module and other improvements
Christmas is almost here and AdGuard has brought you a small gift, just to turn your holiday mood mode on! Unwrap AdGuard v2.7 for Mac and enjoy the enhanced Browsing Security module, social login for license activation, option to choose filter update check period, and some other improvements! Let's take a closer look at all the new (or updated) features implemented in this release.
More effective Browsing Security module
Now, thanks to the upgraded Browsing Security module, the Internet will become a safer space! We've worked hard to enhance this mechanism which is responsible for blocking requests to malicious and phishing sites — and we've succeeded!
Previously, AdGuard searched an online database of known malware sites to verify the security of the pages you visited. This process would always take some time, which could be enough to execute the malicious code.
With the implementation of the new Safe Browsing API v2, AdGuard does lookups offline (and contacts the server from time to time to update the database), so it can immediately block a harmful site, giving you the highest level of protection.
Read more about how the Browsing Security module works in our knowledge base.
Social login for license activation
To activate a valid AdGuard license on your device, you need to log in to your account. Just open the app on your Mac and enter your username and password. Don't feel like typing? Not a problem: you can now use social login and sign in to your AdGuard account via Google, Facebook, or Apple account if the same email address was used for registration. Just click the icon and your AdGuard license will be automatically activated on your device.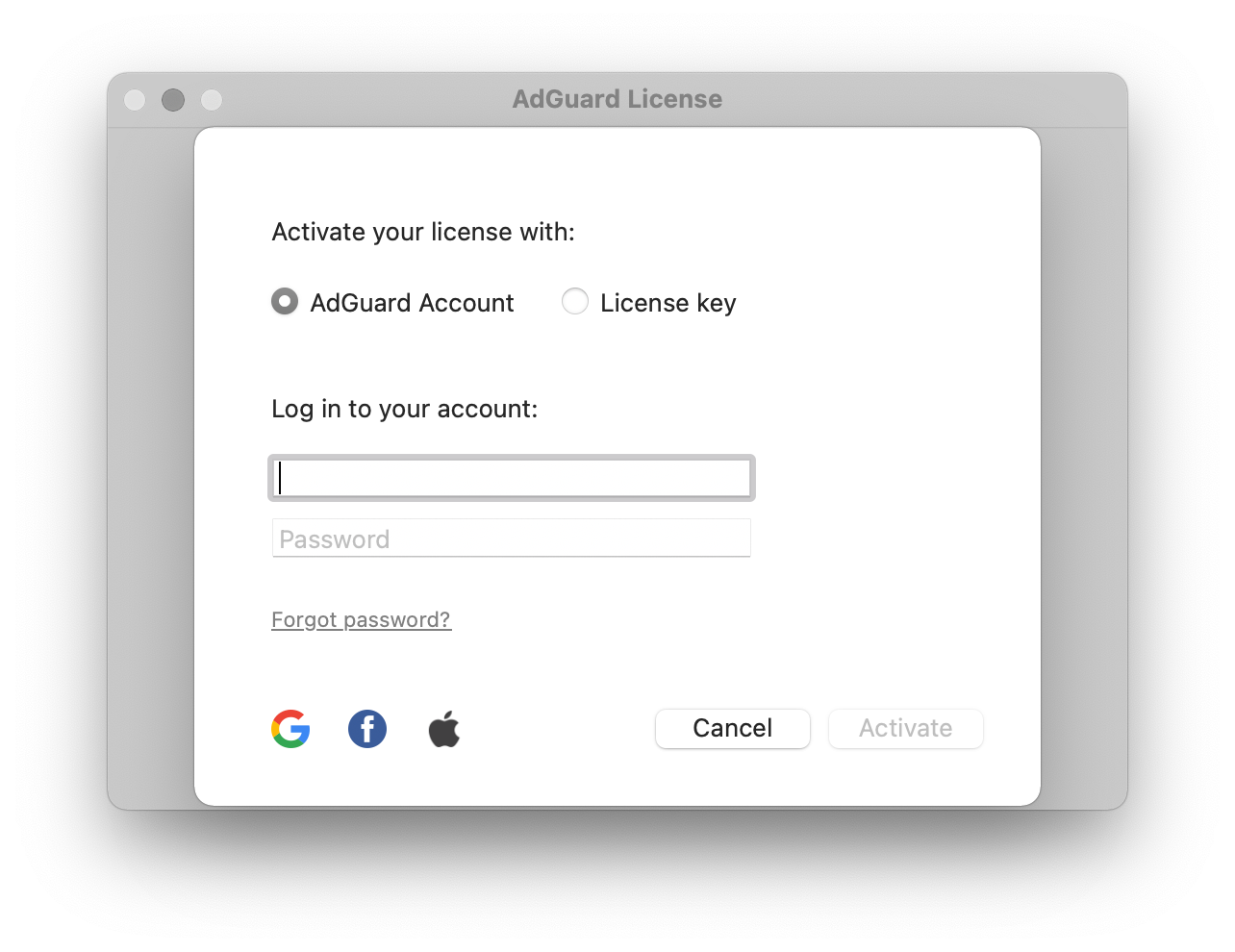 Add option to choose filter update check period
This long-awaited feature is finally here! Now you can choose how often AdGuard will check for filter updates (or you can do it manually, as before).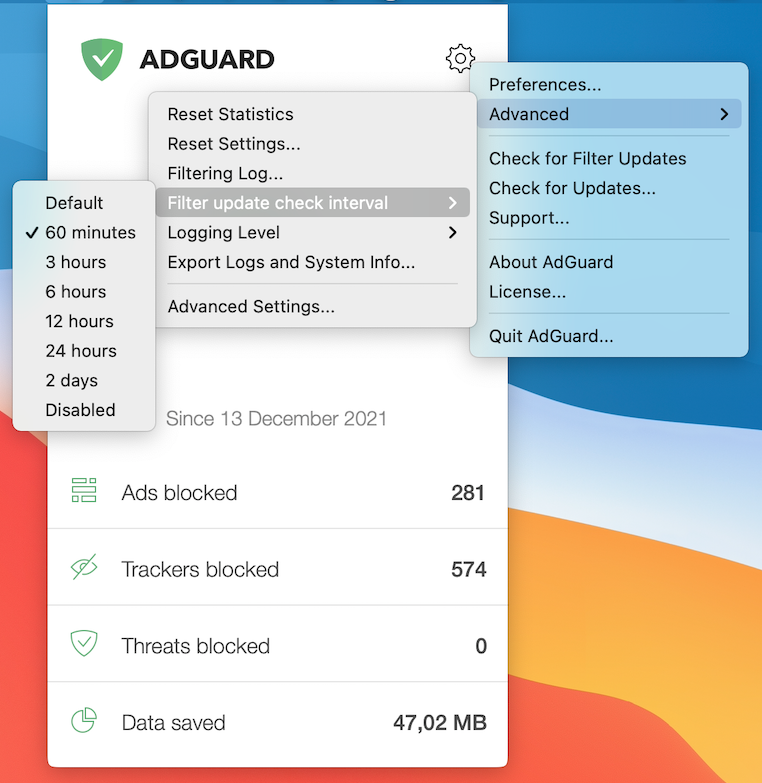 There were no other significant changes. Just to mention, we've also updated CoreLibs and DNSLibs to make the app perform more reliably and to implement new filtering functionality, and fixed various minor bugs. Hope that you'll like the new version.
---
As always, the complete list of changes can be seen on GitHub.
Your feedback is highly welcome so please don't hesitate to share your impressions with us here or on social networks. This will help us take things to the next level!