AdGuard 2014 - Year of Great Events
Dear friends! New Year is coming! We hope that this year you have achieved all your goals, discovered many new and interesting things and Adguard helped to keep healthy your nerves by protecting you against annoying advertising
We are very happy that you spent this year with us. The entire Adguard Team thanks you for making this year a wonderful journey to new horizons.
Stay with us in 2015! And we will continue making new products and services for you!
For this year a lot happened here at Adguard, and we want to remind you about the most important ones:
Extension for Yandex.Browser
February 20, 2014
Yandex officially becomes a partner of Adguard and uses our technology in its browser. Adguard is the first extension for the safer Internet installed in Yandex.Browser by default.
Adguard 5.9
March 14, 2014
A revolutionary new Adguard 5.9 version contains a lot of changes and improvements. The main innovation is the Parental Control. Now Adguard cares both about users and their children, thus becoming truly a family program.
Beta version of Firefox extension
May 21, 2014
At the moment, we are on the verge of a new version of Adguard extension for Firefox. The first beta version of the product has been officially launched on 21st of May. The main work has been done and very soon the official version will be released.
Adguard's Birthday: 5 years
June 1, 2014
Really significant event occurred this summer – Adguard celebrated 5 year anniversary. It was very nice to get a lot of congrats and very pleasant feedback from you, dear users.
Safari Extension
July 7, 2014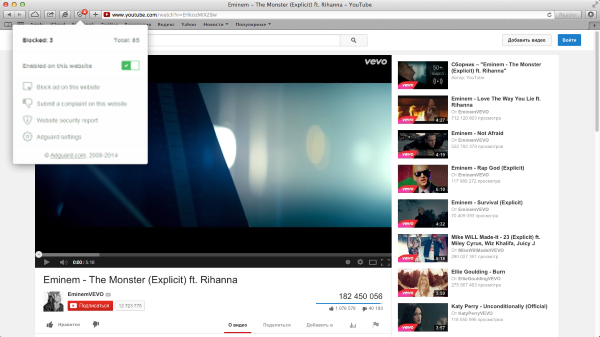 The events came thick and fast, and here is a new extension for Apple browser users: Adguard for Safari. Just a few months after the release, the extension got to the top. None of us could see it coming.
5 million users
August 8, 2014
And here is some special news – Adguard already has five million users! This significant figure made us think about the future of our program, get inspired for new achievements and begin to develop great new products next year! We wonder what exciting events will 2015 bring to us…
Adguard 5.10 release
August 21, 2014
Meanwhile, the flagship product has been updated to the latest version. Adguard becomes even more versatile and more efficient for the operating system. The program began to consume less memory, got flexible configuration and became even more user-friendly in general!
Adguard first app for Android
November 13, 2014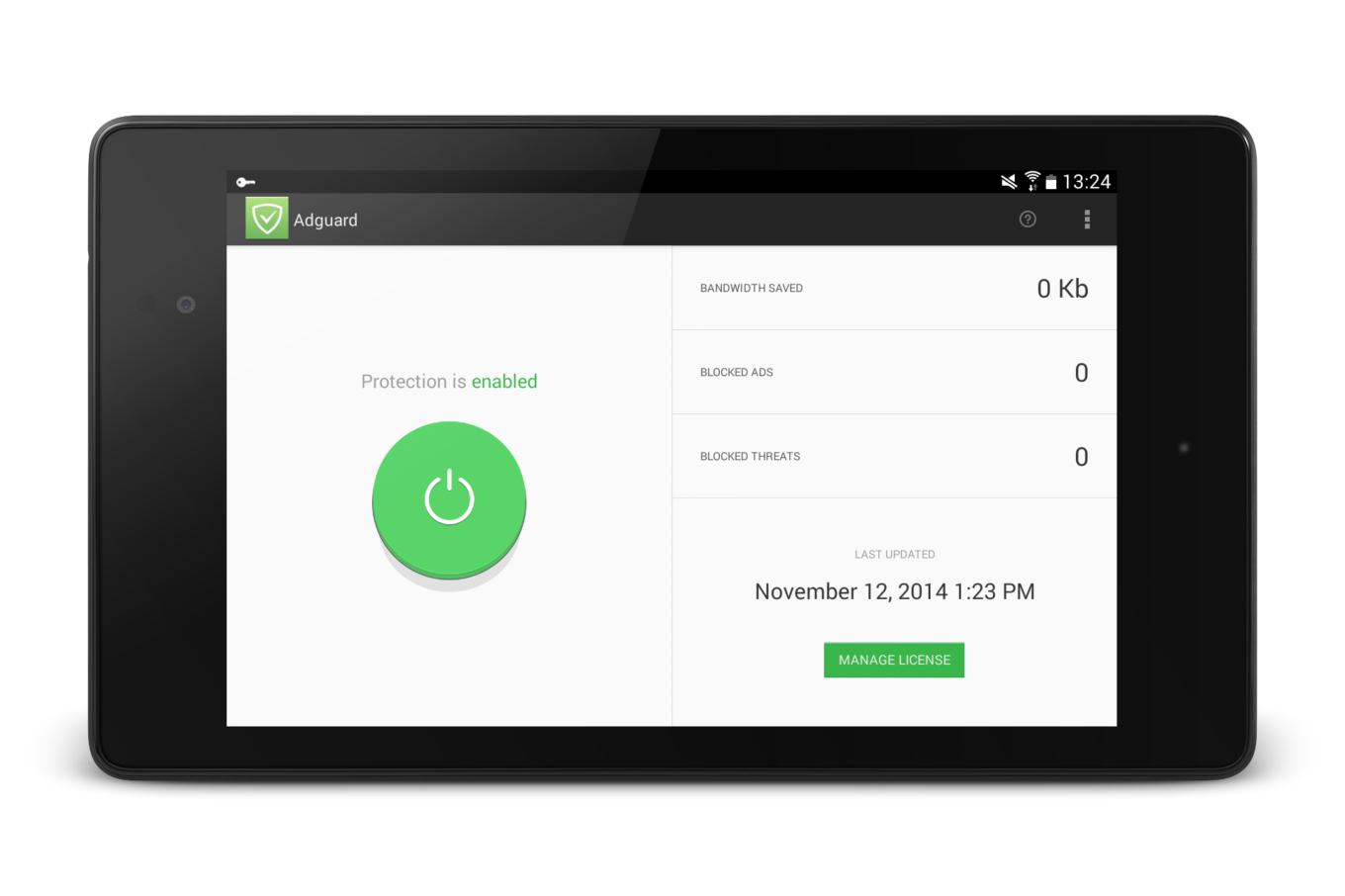 The year is soon to end, but this is certainly not its last event. Our team has successfully released the first app for content filtering on Android! The value of this app remains unrivaled, and it extends rapidly among the mobile audience. Most interesting is that now Adguard blocks ads not only in browsers on Android, but also in its apps.
We have been censored by Google Play
November 26, 2014
However, not everyone was happy with our success – there will always be that someone who will do everything to spoil the fun. Google removed our app from Google Play, arguing it with general phrases from its "Agreement". Nothing can be done, but we are not going to give up!
As you can see this was truly a Year of Great Events, but a lot of new and interesting stuff is ahead. We will continue our work on ad blocking and content filtering technology. Adguard will release new products and will fight for the clean and safe internet!
Soon to be released:
– Adguard for iOS app
– Adguard for MacOS version
– Extension for Firefox
– Adguard 6.0
We will tell you about our future plans in next post in our Blog.
Stay tuned!
Wish you all the best!
Sincerely,
Adguard Team