AdGuard for Android v2.8
Hello!
Today we have good news for Android users. New version of Adguard was released today, and we hope everyone will find something right for his or her needs there. More details just in a moment.
So, what's new? Ad blocking quality was brought to the next level with several big novelties such as Simplified domain names filter or extended CSS support. Also, you can now run Adguard as a DNS-level adblocker - find out how is it different. New low-level settings give new possibilities, for example, for better YouTube in-app filtering. And much more!
Extended CSS
[Added] Support for Extended CSS and Extended Selectors #810
This is a lot of scary technical words :) What hides behind it? Extended CSS support is a very important addition in terms of future (and present) possibilities that it opens for an ad blocking. Now, with such powerful tool on our hands, we can much more easily create some filtering rules that were very, very hard to create earlier. Notably, this concerns rules required to block such things as 'Sponsored posts' on Facebook. Just compare: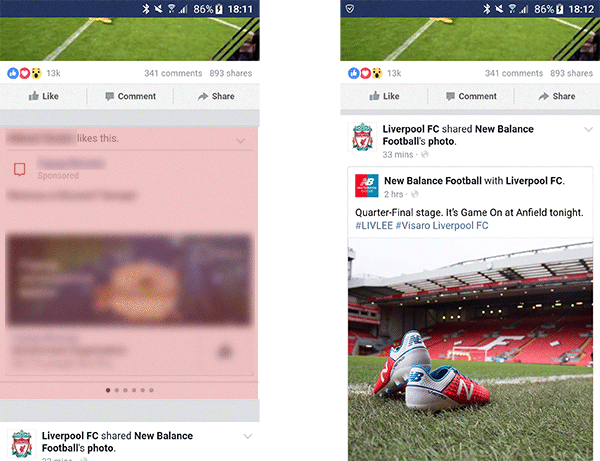 If you are a tech-savvy person and want to know all ins and outs of how it works, you will find our dedicated repository in GitHub very useful.
New way to use Adguard
Under this very general heading we collected several different tools which, when added together, let you run Adguard as a DNS-level ad blocker. And this, conveniently, saves battery resources of your device.
A little bit of history first: more than a year ago, we added a 'DNS filtering' feature to Adguard. In order to understand its meaning, let's first examine what DNS is and how it works.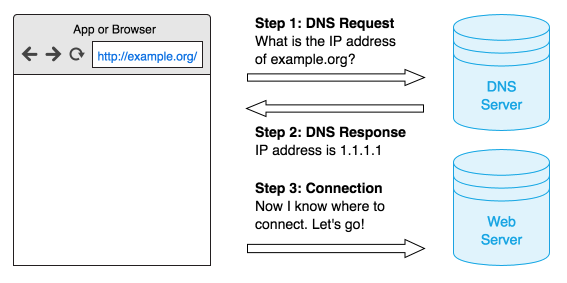 If an app or browser wants to refer to any domain (ad or not), first it retrieves the address on which that domain is located from DNS server.
With DNS filtering enabled, Adguard intercepts every DNS request and returns 'blocking' response if the request happens to be from ad or tracking server.
And here new features come into play:
[Added] pref.vpn.ipv4.bypass low-level setting #909
If this option is enabled, Adguard will ignore all IPv4 connections. This might appear weird and unnecessary, but in reality this is what allows to use Adguard as a 'DNS-level' ad blocker. Adguard will cease filtering other apps' traffic, and will only block ad domains on the DNS requests level.
[Added] Simplified domain names filter #876
Fresh addition to the Adguard filters family. Simplified domain names filter is composed of several filters (English filter, Social media filter, Spyware filter, Mobile ads filter, EasyList and EasyPrivacy), modified specifically for better DNS filtering. This filter is not crucial for DNS filtering, but will help immensely with blocking ads in browsers.
So, to switch Adguard to DNS-level adblocker you only need to enable the following options:
pref.vpn.ipv4.bypass
pref.vpn.ipv6.bypass
DNS requests filtering
Simplified domain names filter
As a result, ad blocking quality will drop and Firewall functionality will not be available, but also there will be close to zero performance penalty.
And on top of that:
[Changed] "Filter DNS requests" feature is now available for non-premium users #875
With Adguard DNS introduced and being free, there is no point in keeping this Adguard for Android feature paid. Now it will be equally accessible for all users alike. There is still plenty of good stuff in the Premium version of the app :)
More detailed description of Adguard DNS filtering and related issues can be found in the previous blog article.
YouTube ad blocking
[Added] pref.root.clear.youtube low-level flag #907
This option will allow rooted users to automate Youtube app data removing, which appears to be crucial for blocking ads in it. By the way, in one of the previous articles in our blog you can find a detailed guide to blocking ads in YouTube app.
A little something for Android N users
[Added] A Quick Settings tile for Android N and up #767
Basically, now all Android N users can add Adguard icon to the quick settings panel. This may not look like much, but believe me, it is a very helpful addition. Just try it!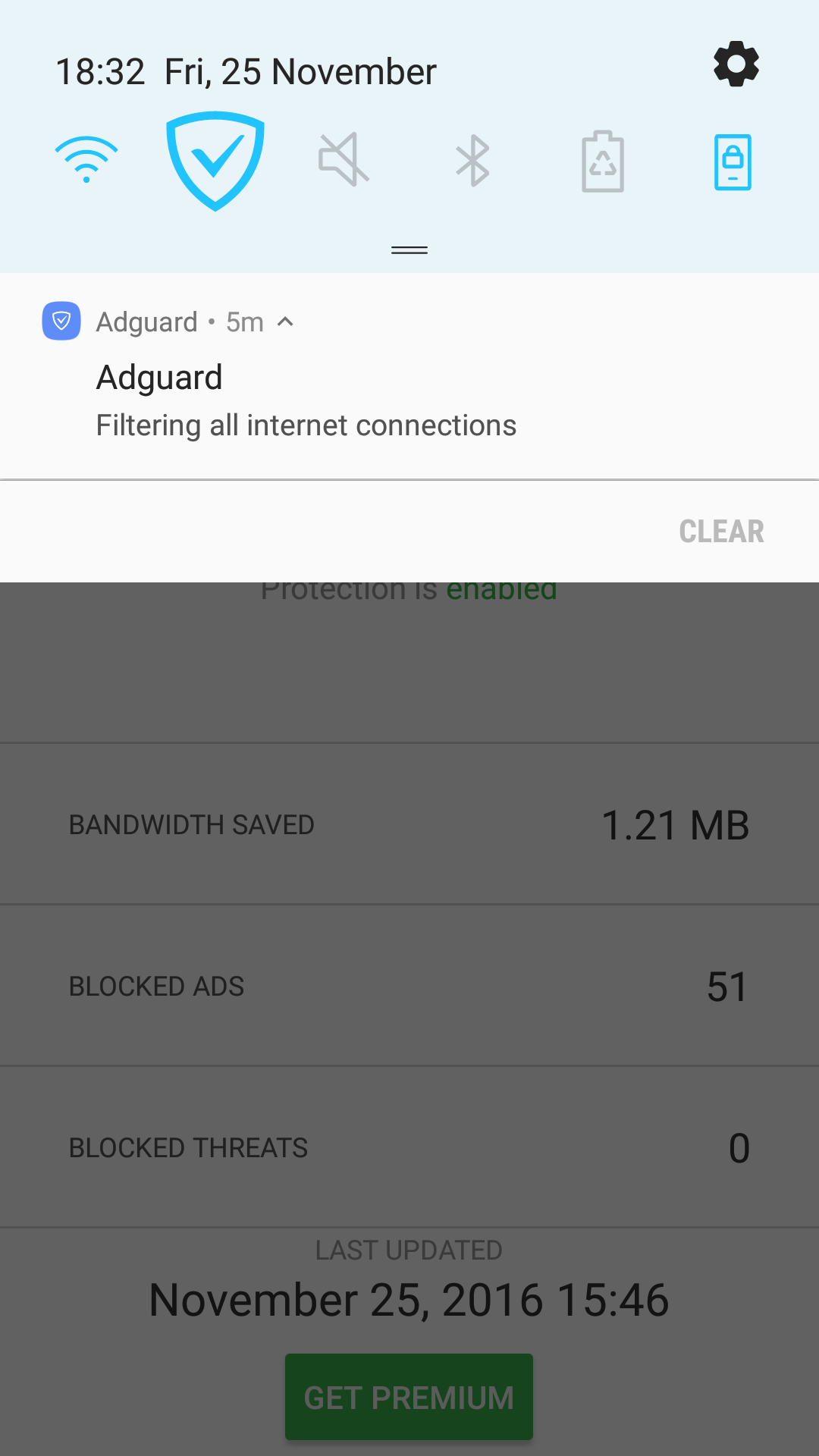 Minor and compatibility issues
Lots of other minor issues and compatibility fixes. The full list can be found in our GitHub repository.
So, did you find anything useful for you in this release? Were you expecting something else? Share your thoughts with us in the comments, and this will help us make the next version even better!