AdGuard Content Blocker v1.2
In this Adguard Content Blocker version we completely redesigned the app. Read about the redesign in detail below. Besides that, several crashes were investigated and addressed, along with few other minor issues.
[Changed] Content Blocker redesign #26
Old version was very bleak visually and not particularly intuitive. New design serves to guide new users and offers easy and apprehensible way to reach any setting.
For example, now with the first launch a colorful welcome screen will be brought up: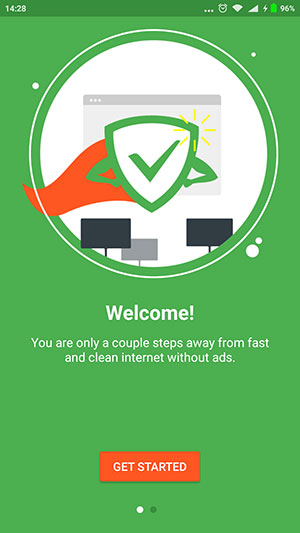 Even if you don't have an eligible browser for content blocking, you will be suggested to install one and then carried through the process of configurating it for the proper use of Adguard Content Blocker.
The main screen has also changed: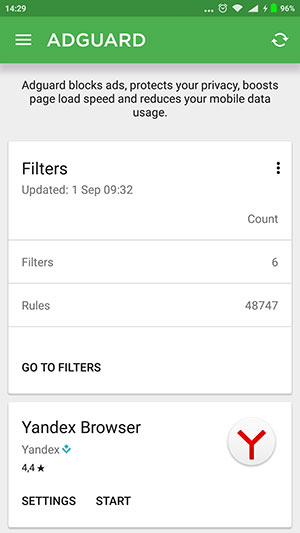 New design presents tile structure that grants easy acess to any feature. We hope it will prove to be functional and eye-pleasing for all our users.
Other changes
As always, new version will be available on Google Play within few hours. But you can download it right now from GitHub.
Don't miss the chance to check out Adguard Content Blocker if you haven't yet, and share your thoughts in the comment section.