Announcing the winners of AdGuard v4.0 for Android giveaway
Recently we held a massive giveaway to celebrate the historic release of AdGuard v4.0 for Android.
4 Samsung Galaxy phones and 400 AdGuard licenses were at stake.
Today we're glad to announce the winners of our giveaway.
Samsung Galaxy winners
Here are the the 4 lucky people who are getting Samsung Galaxy S23 Ultra:
@akikaze_yoru (Twitter)
@fujimotoyuto3 (Twitter)
bhs.***in@gmail.com (Purchase)
@Semyon_Semenov (Telegram)
If you are one of the winners, we'll contact you personally via email about the delivery details.
AdGuard license winners
If you are one of the 400 winners, you'll get an auto-email with your new license from us. It will look like this: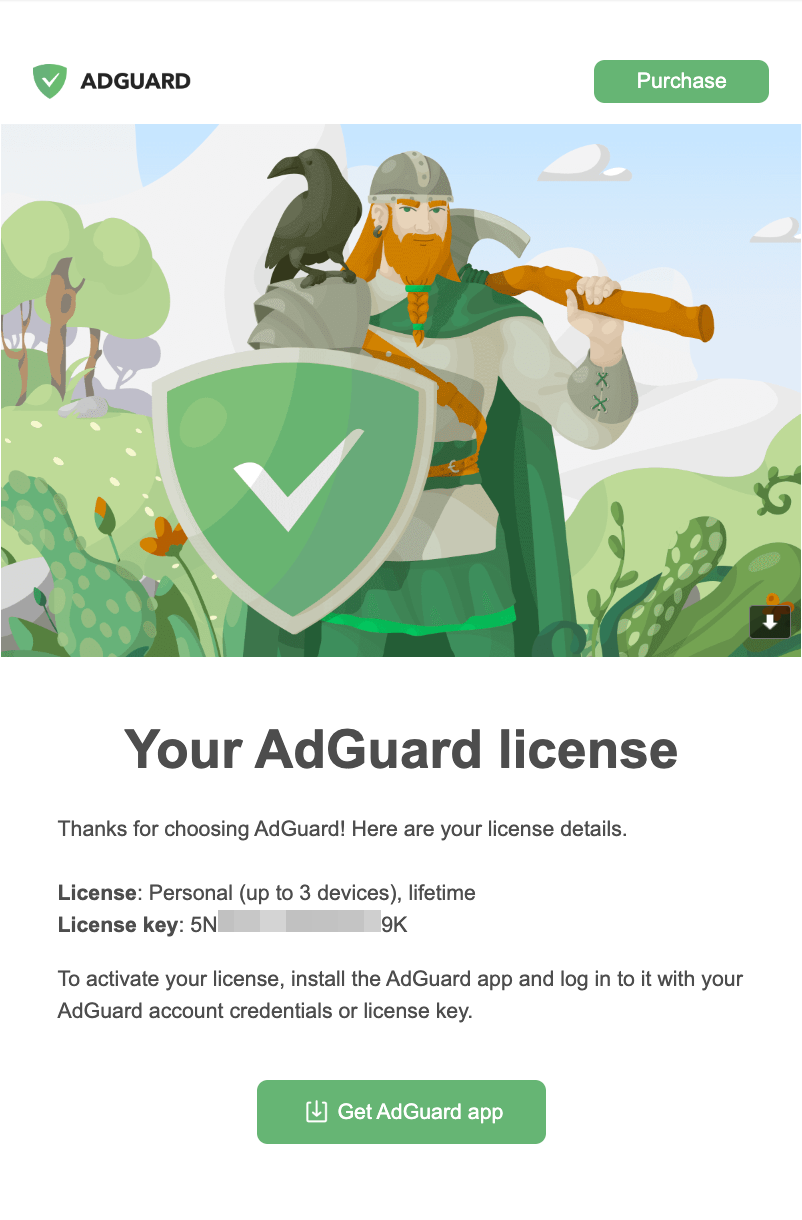 You should receive this email on June 28 or 29 (don't forget to check your spam folder just in case).
Thank you
We would like to thank everyone who participated in this giveaway and also, once again, take this opportunity to acknowledge all our users and contributors who made AdGuard for Android v4.0 possible.
Stay tuned for more
If you missed this promo or didn't win anything, don't worry, we have a lot of plans for the future. Subscribe to our newsletter below to stay up to date with our announcements.