Getting to know AdGuard v4.0 for Android: Firewall
This is the third article in the series "Getting to know AdGuard v4.0 for Android". We discuss what has changed compared to v3.6 and share tips on how to get more benefits from our app. Read other articles about AdGuard v4.0
We're delving deeper into the updated AdGuard for Android. If you don't have the new version yet, you can download it.
This time, we want to tell you about a feature that we are really proud of — Firewall. To understand what it is, let's look at an example.
Imagine this: you buy a new phone and aren't surprised to find apps for making calls, messaging, shopping, and navigating pre-installed. But after a while, you start receiving spam emails, and the manufacturer knows who you talk to and where you go.
It turns out that every time you made a call, the calling app sent both your number and the recipient's number to the manufacturer. And the navigation app shared your GPS coordinates even when your device was idle.
This situation is no fiction — we recently wrote about it in our blog. We also wrote about situations when innocent-looking apps like calculators collected and leaked user data.
What can you do and how can Firewall help?
Firewall is a tool to control your apps' Internet access. With just a few taps, you can make sure that your calling app or calculator won't use the Internet.
How Firewall works
Firewall can help you check what apps connect to the network and block access to it for the apps you don't trust. Plus, you can manage Internet access for the entire device. Let's see how to use it.
Quick actions
Quick actions are based on the requests from Recent activity (it can be found in Statistics, which we discussed in the previous article). This section shows which apps have recently connected to the Internet.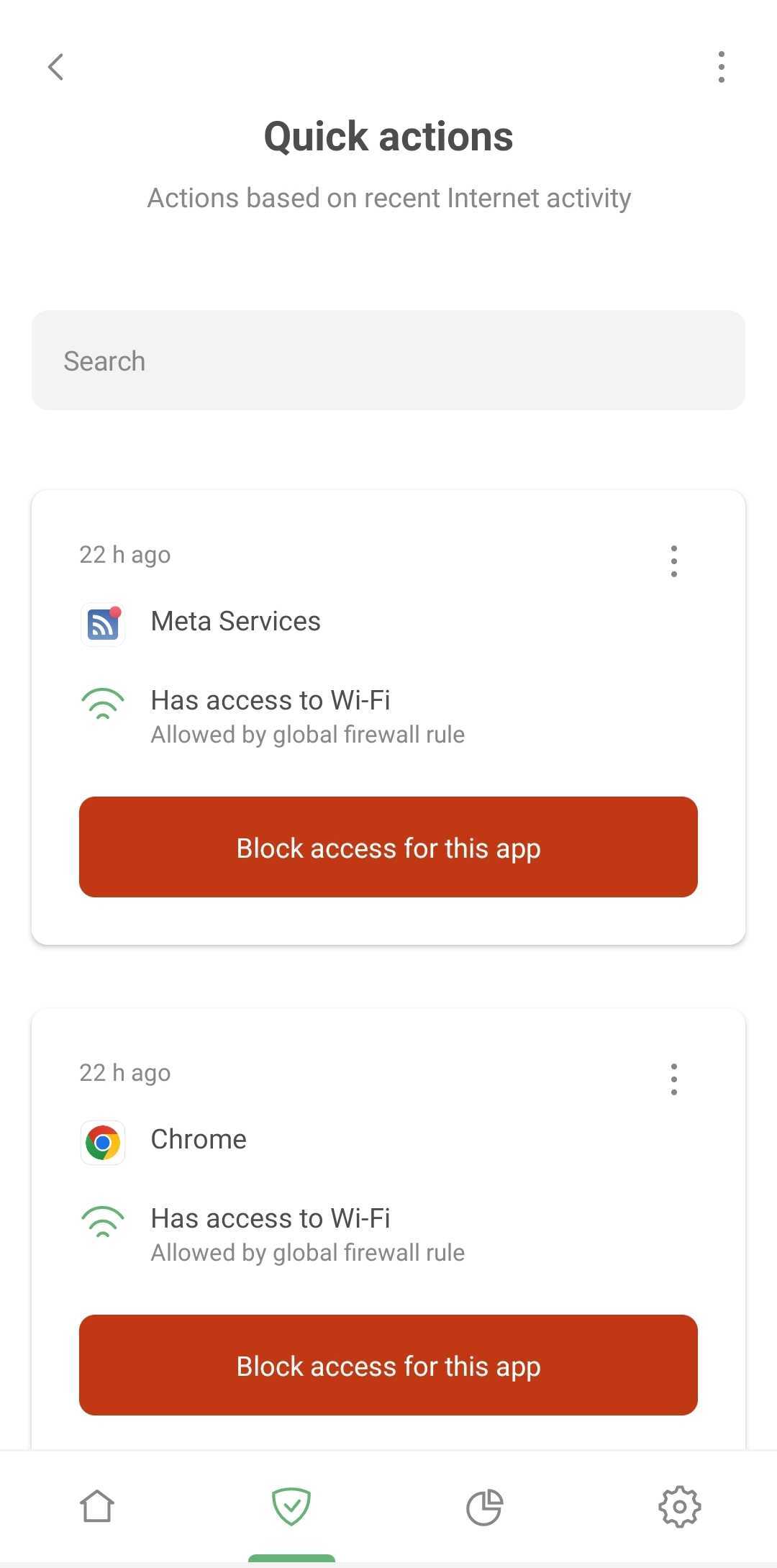 If you see an app that shouldn't be using the Internet at all or an app that you haven't used recently, you can block its access on the fly.
Global firewall rules
This section allows you to control Internet access for the entire device.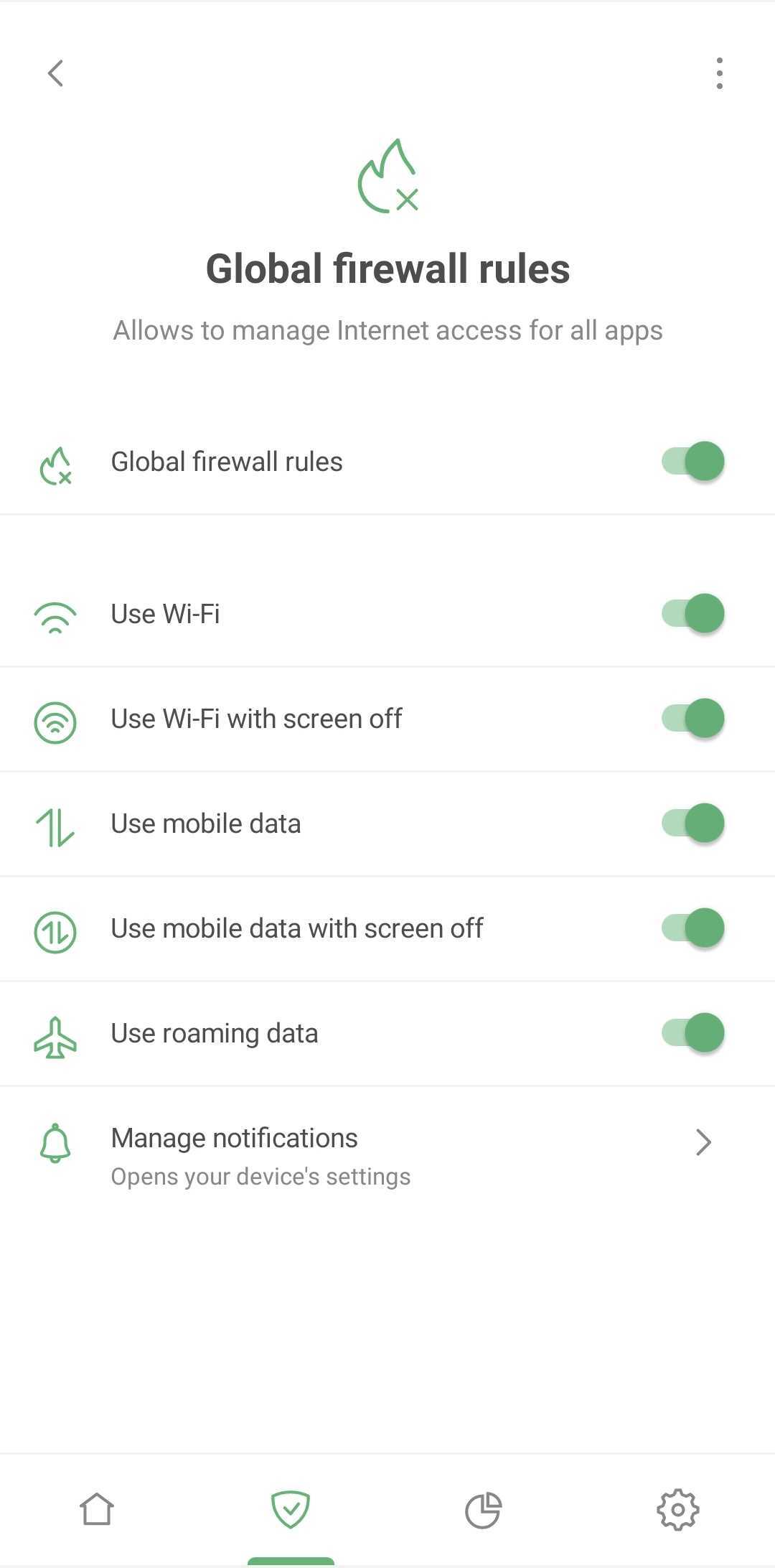 When might this be useful?
You've just arrived in another country and are looking for a local SIM card with Internet access. To prevent your phone from sending unnecessary Internet requests and incurring additional charges (usually, home Internet is significantly more expensive while roaming), you can go to Global firewall rules and disable roaming data.

Perhaps you simply don't want your phone to do anything in the background without your knowledge, like update apps or send data, consuming traffic and battery power. In Global firewall rules, you can disable access to Wi-Fi and mobile data when the screen is off.
Custom firewall rules
In this section, you can control Internet access for specific apps — block the ones you don't find trustworthy, or, on the contrary, unblock the ones you want to use despite global firewall rules.
Open Custom firewall rules. Under Apps with custom rules, tap Add app.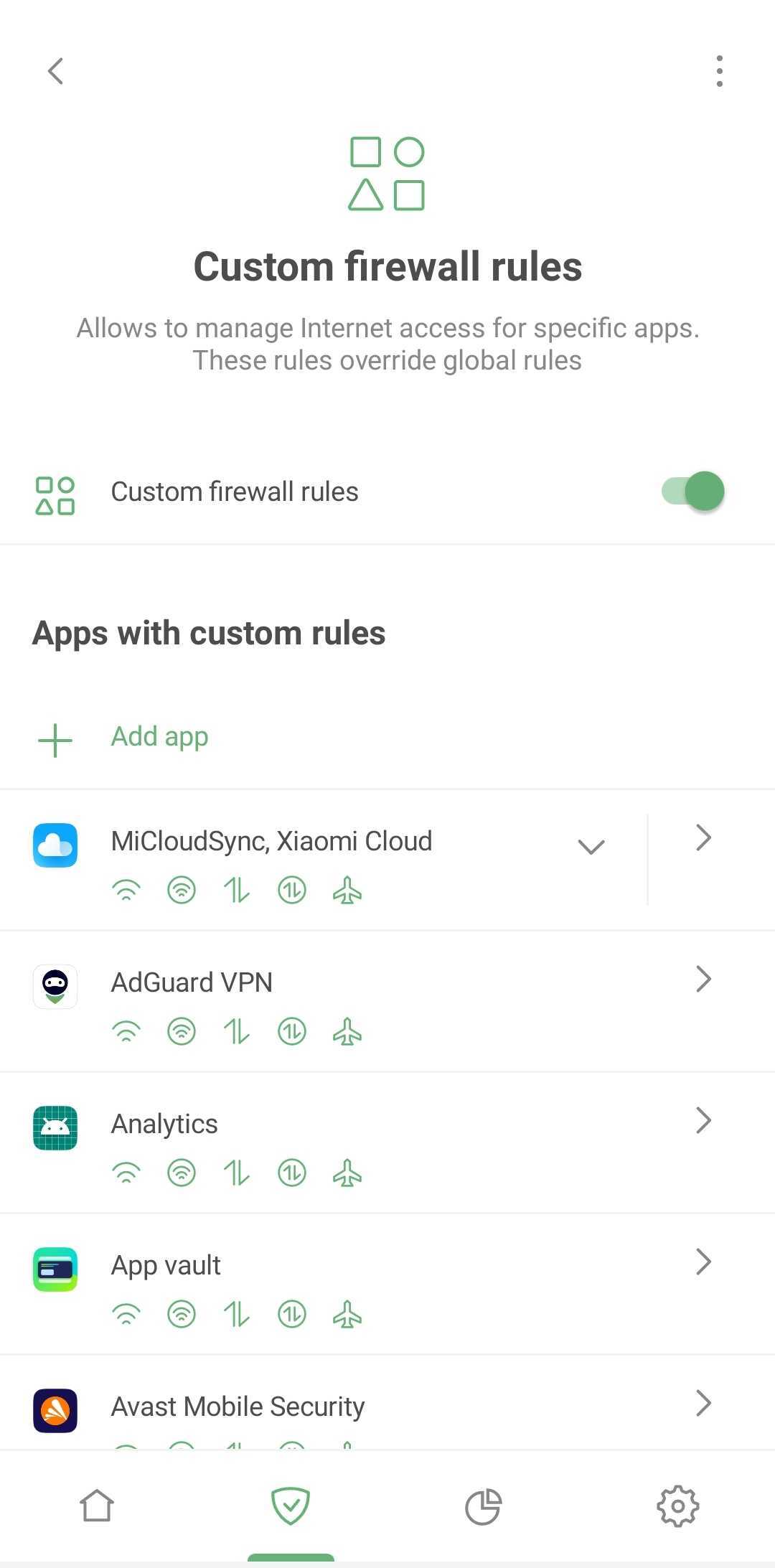 Select the app for which you want to set individual rules.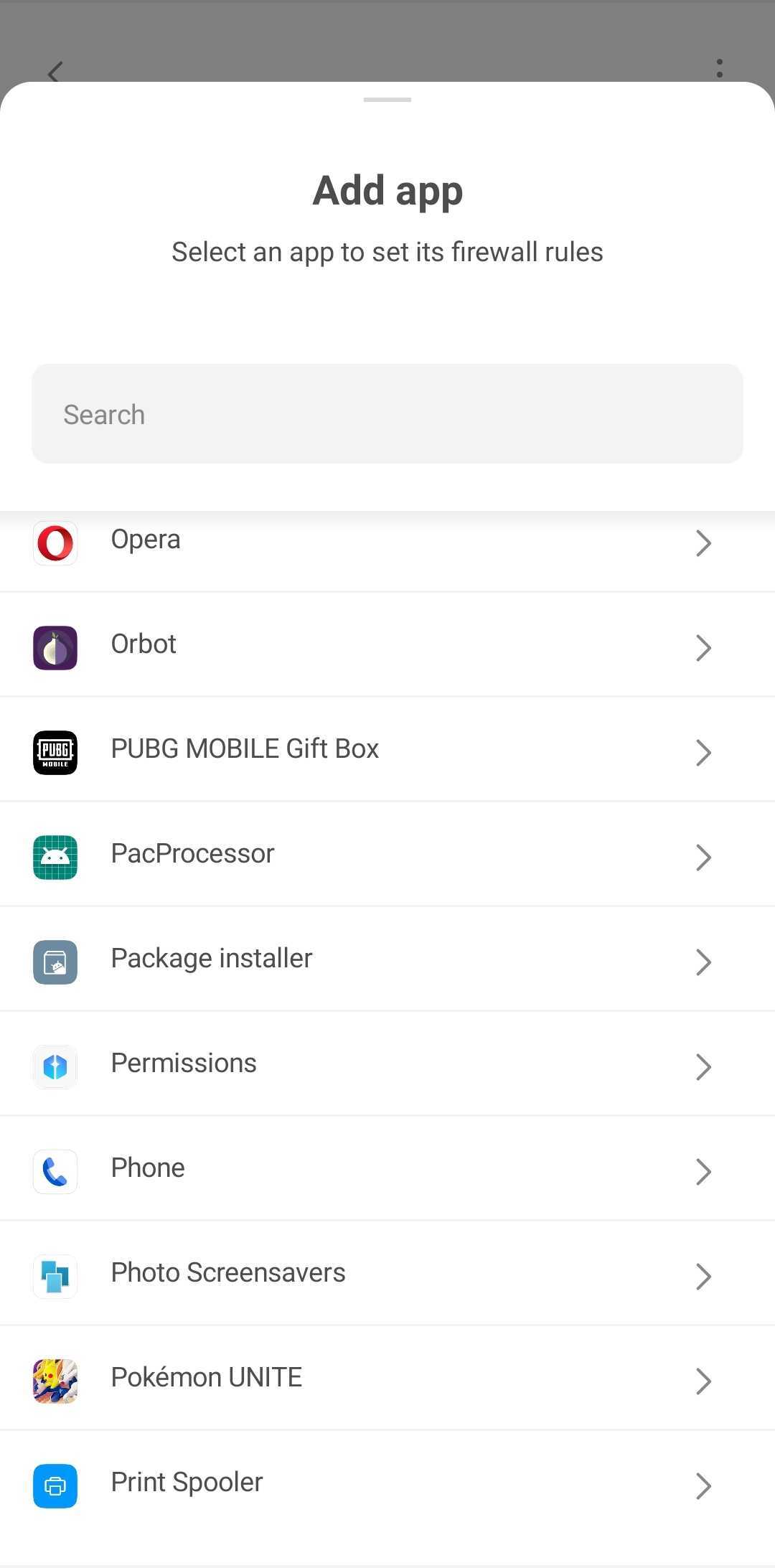 In Available custom rules, select the ones you want to configure and tap the "+" icon. The rules will now appear in Applied custom rules.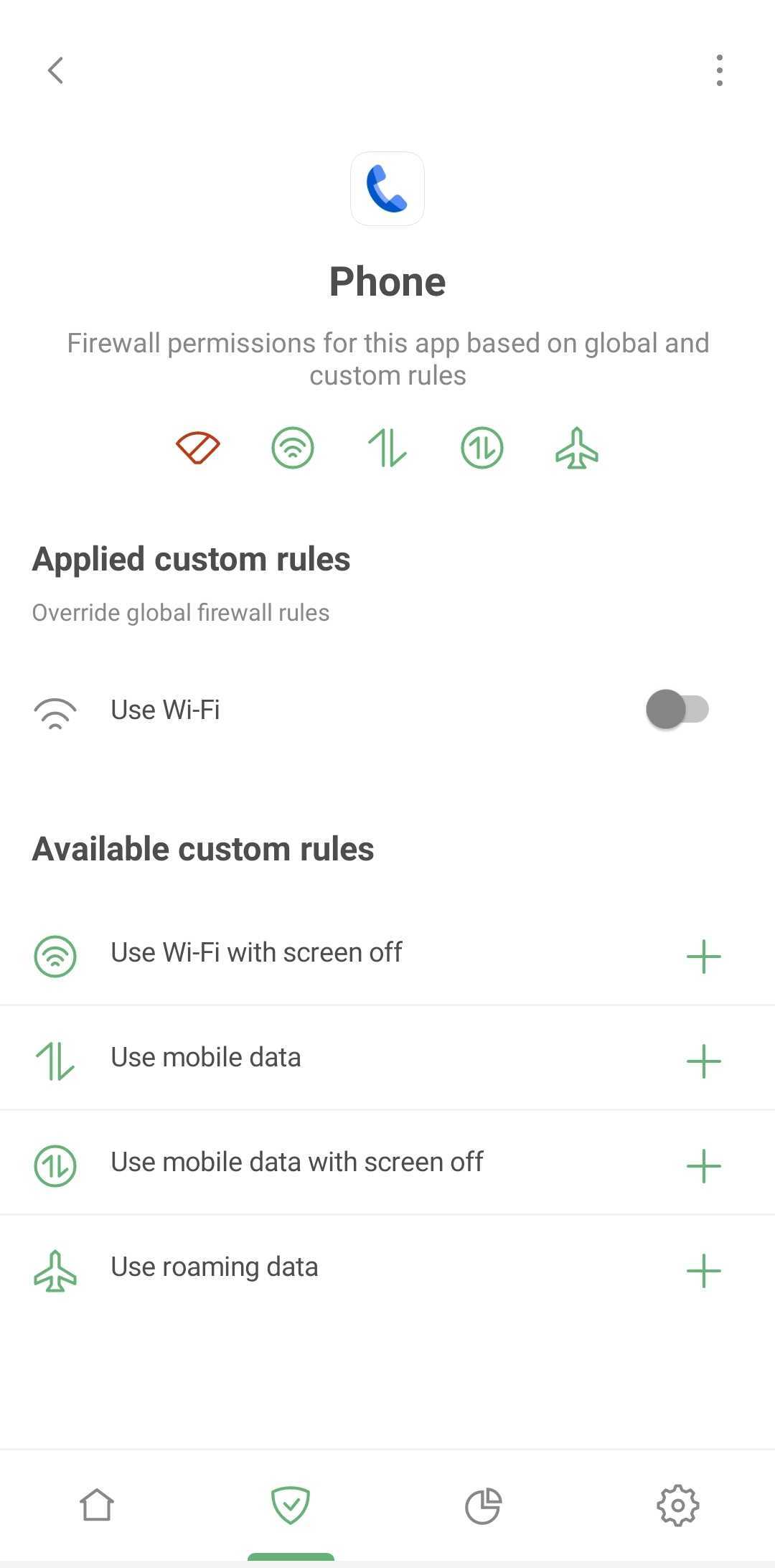 If you need to block a specific type of connection, toggle the switch to the left. If you want to allow it, leave the switch enabled. Custom rules override global ones: any changes you make in Global firewall rules will not affect this app.
To delete a rule or app from Custom rules, swipe it to the left.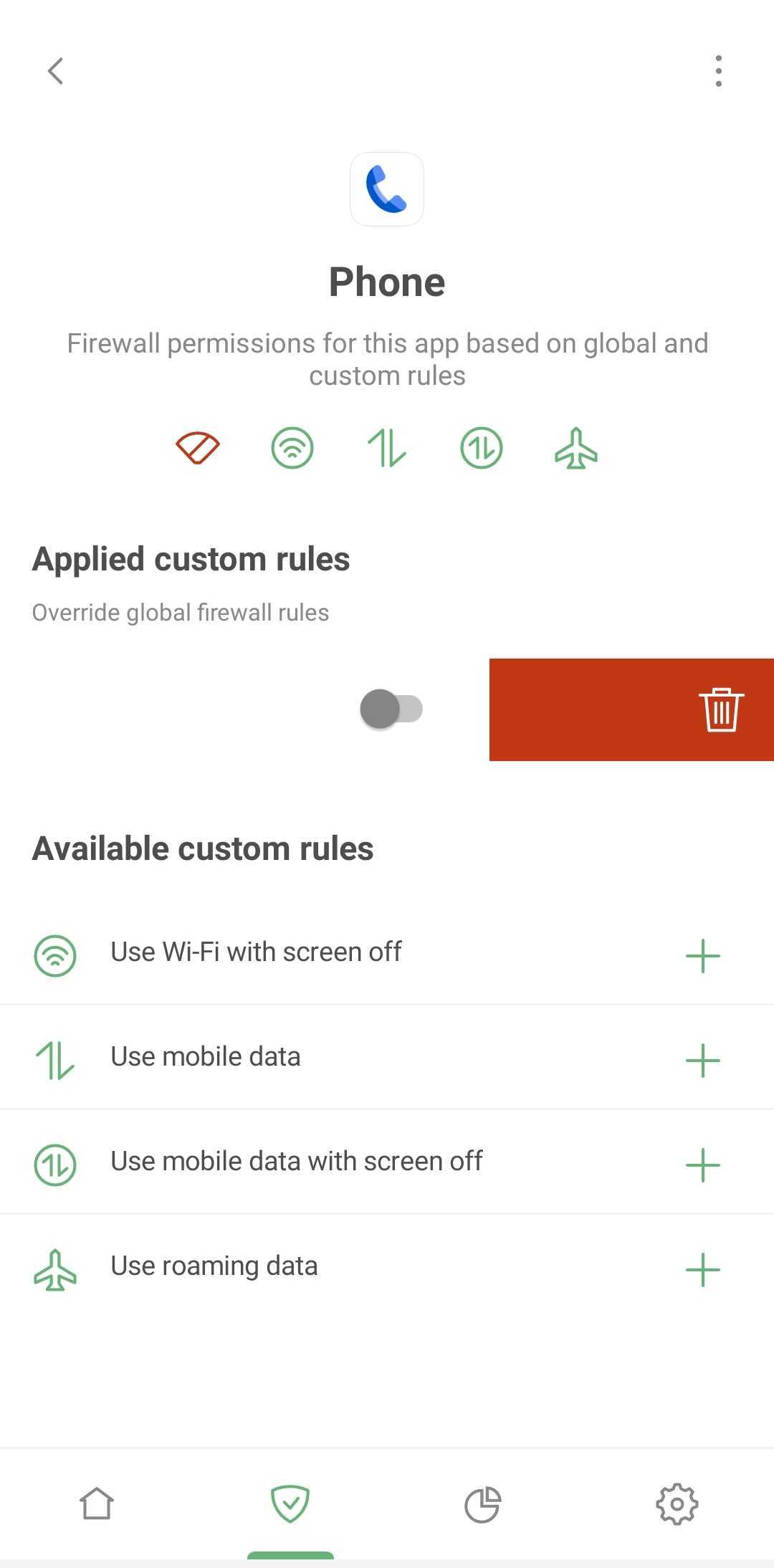 Useful tip
If AdGuard's protection is active, you can always see it in the notification shade. Expand the notification, and you will see the Assistant button.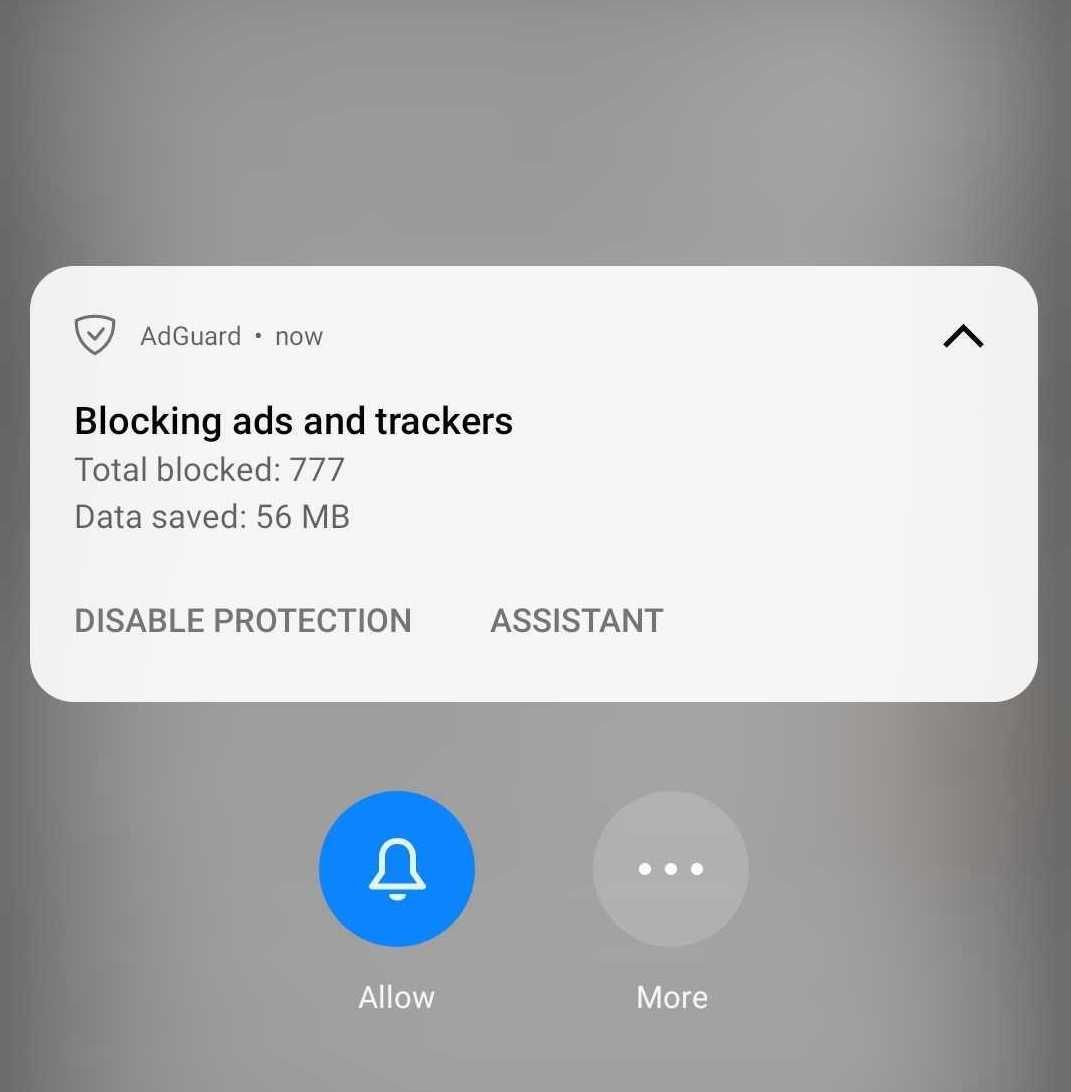 We will provide more details about the Assistant in the next article, but for now, here's a tip: you can use it for quick access to Firewall.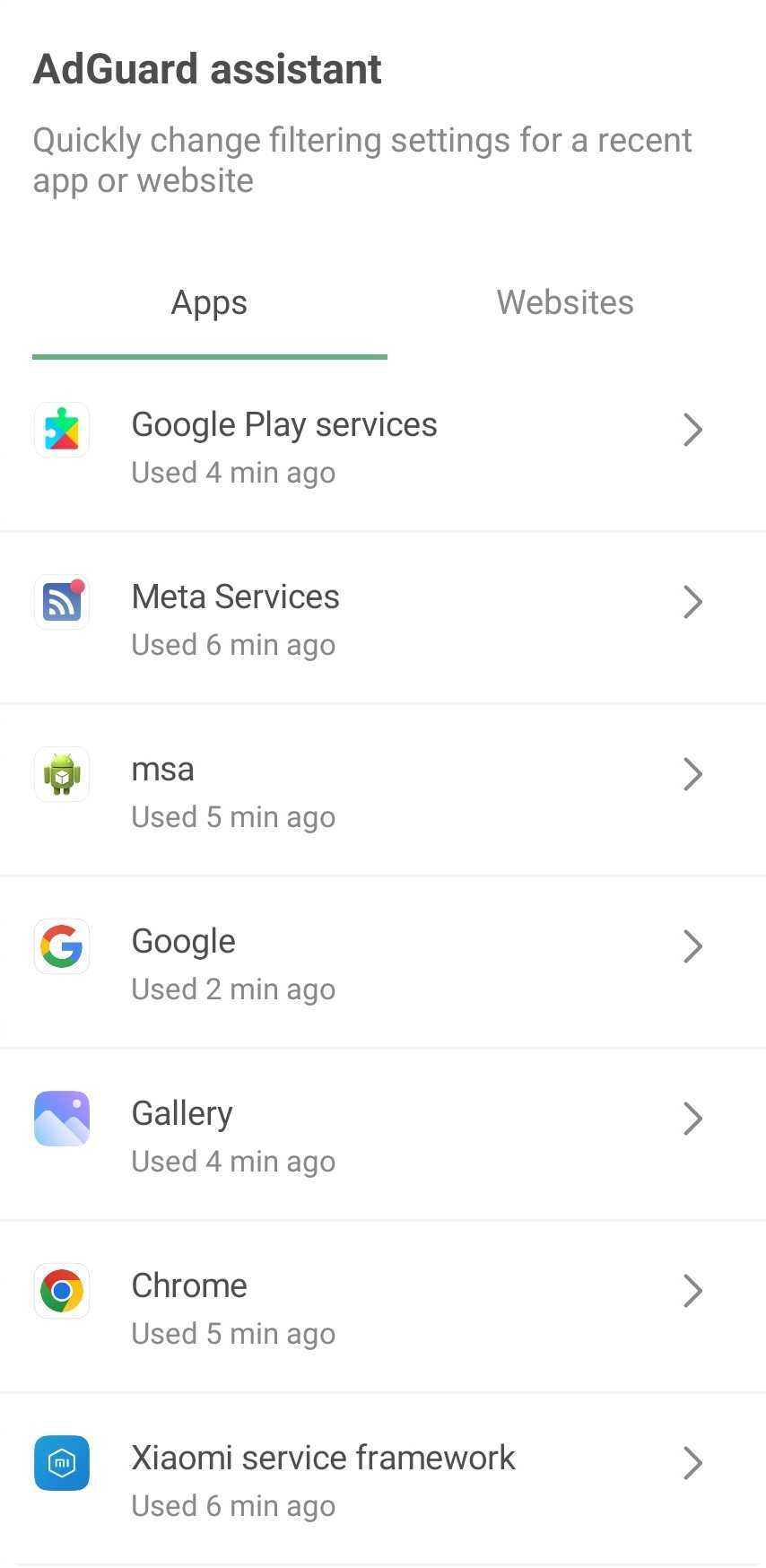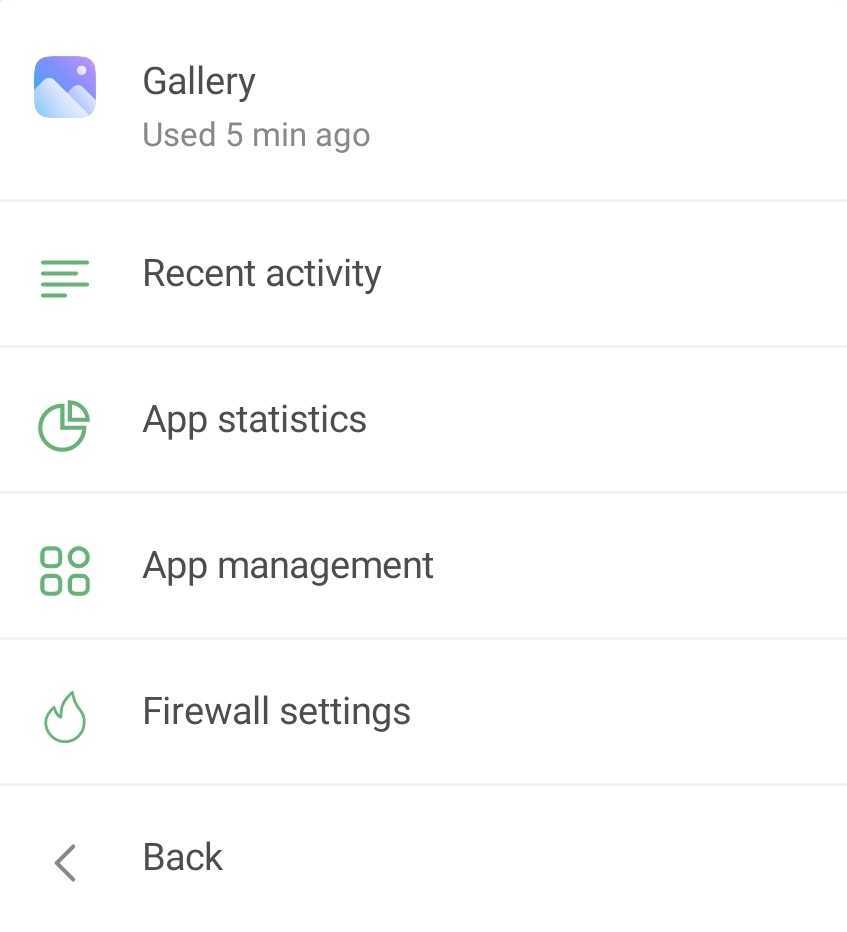 The Assistant works almost like Quick actions — it displays several apps that recently connected to the Internet. By tapping an app, you can view its stats and requests as well as configure filtering and Internet access settings for it.
In conclusion
Although Firewall is not a new feature, we haven't paid so much attention to it before. We hope this article will help you understand how to use it better. Feel free to try it out and share your experience on our social media channels or on GitHub. We welcome both feature suggestions and bug reports. Again, here's a reminder about how to report bugs.