AdGuard v4.0 for Android: first beta
Remember when we talked about the first Nightly of AdGuard v4.0 for Android? It was the first version after a long break — with reworked design and texts, rewritten code, and new features.
Thanks to our development, QA, design, and content teams, we're releasing the first beta version: refreshed, significantly more stable, and available in multiple languages.
Since the release of the first Nightly version, we've fixed more than 100 bugs! Though, it doesn't mean there are no more left (known issues are gathered on GitHub). If you encounter any, please let us know. Instructions on how to report bugs are below.
First Nightly updates
If you haven't read the post about Nightly, take a look. We wrote a lot about the changes compared to v3.6, the last AdGuard version before v4.0. There's something useful for those who are not very tech-savvy, as well as for those who understand the details and are willing to dig even into low-level settings.
Here's a brief overview of the improvements:
Complete redesign. We made the design lighter, more minimalist, and easier to understand, and put the most important features on a separate screen — now it will be much easier to access them.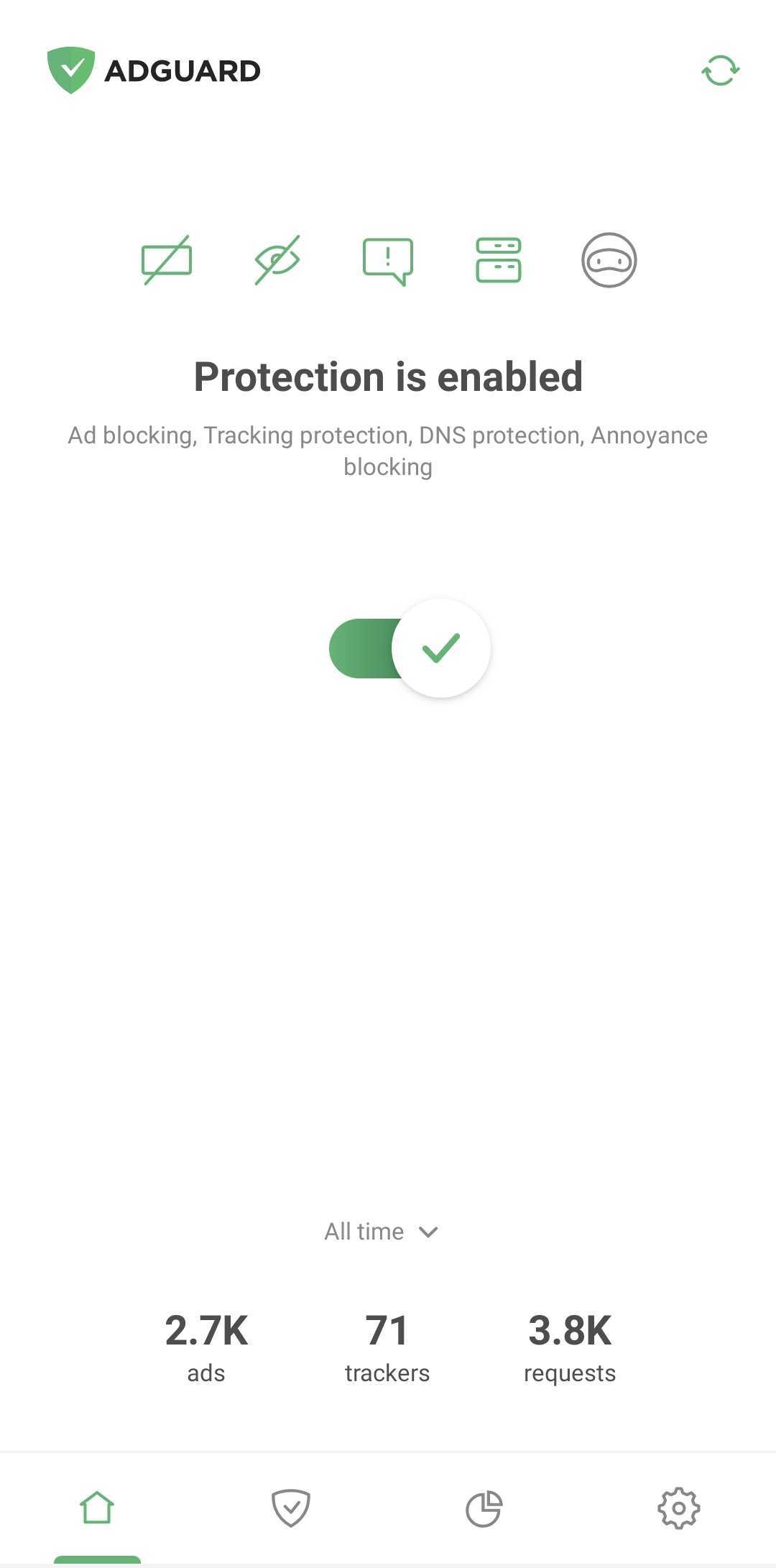 Firewall. Now you can control the access to the Internet for all your apps — if you wish, prevent them from using the Internet without your knowledge.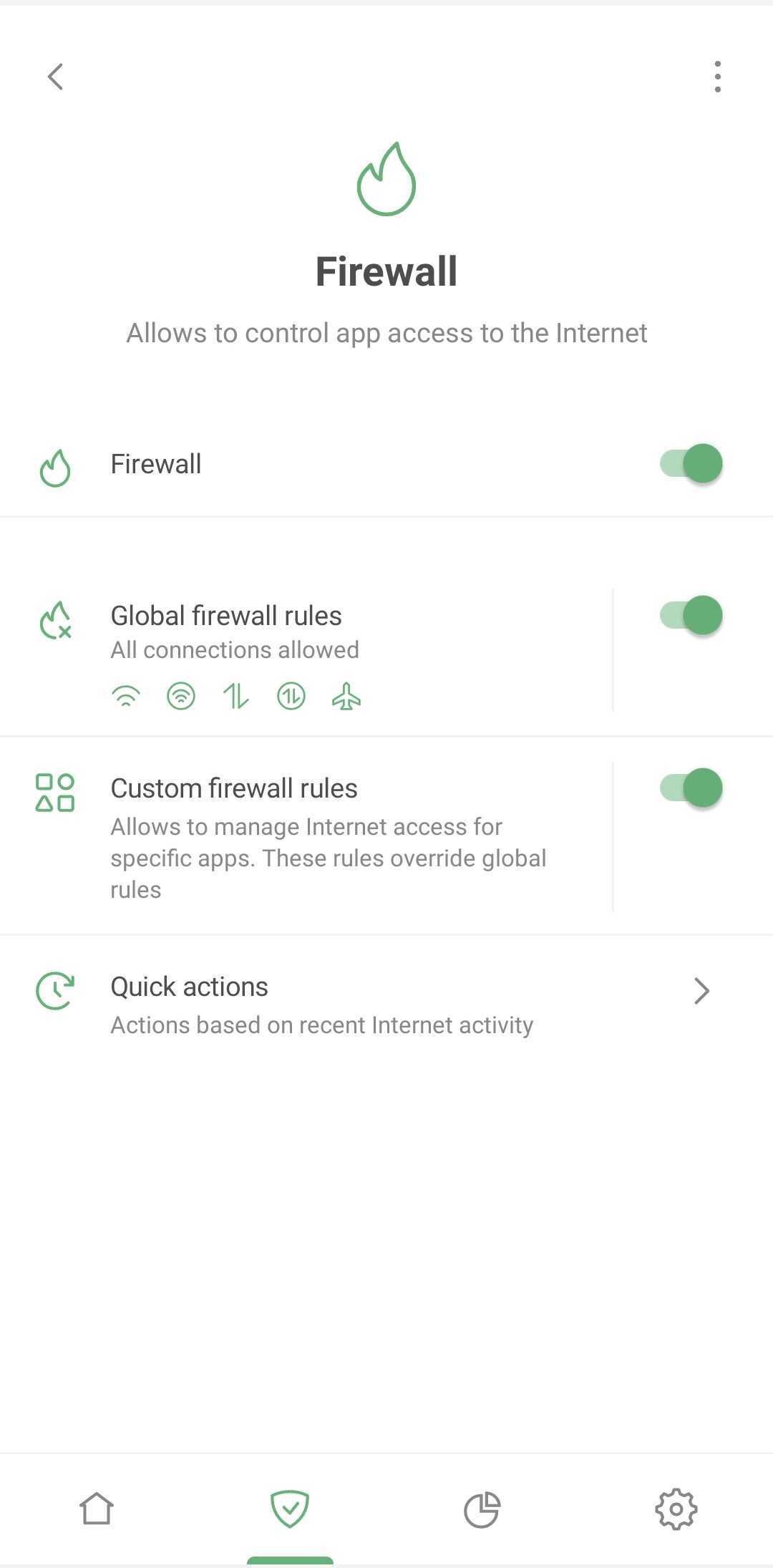 Statistics. Now you can view detailed stats for apps, companies, and domains. Complete transparency!
Integration with AdGuard VPN. We've greatly enhanced the stability of the Integrated mode.
Selective app proxying. Now you can exclude apps from your proxy — even from AdGuard VPN!
Root access perks. On rooted devices, among other things, you can now apply DNS filtering to IPv6 requests — thanks to the Automatic proxy mode.
Easier-to-understand low-level settings. We've updated the design and added clear descriptions as well as input validation so you can be sure that everything is working as it should.
What's changed since the first Nightly
Support for multiple languages
Now the app supports more than 15 languages. But we know there's much to be improved. If you notice that some translations are missing or if the app is not translated into your language, we'll be thankful for your contributions on Crowdin. Read more about how to translate AdGuard products in our Knowledge base.
Firewall roaming support
Although this feature was already in the first Nightly version, it didn't actually work — a truly nightly experience. But now you can block access to the Internet for specific apps when roaming. Megabytes, especially valuable when you're traveling abroad, won't be wasted.
Import and export of user rules, blocklists, and allowlists
In the first Nightly, you could only import settings as a whole. Now you can import user rules separately. It's useful if you want to share your rules with someone or transfer them to your other AdGuard apps.
How to download beta
Visit the beta page, download the APK file of the beta version, and install it. Done! You're ready to start exploring.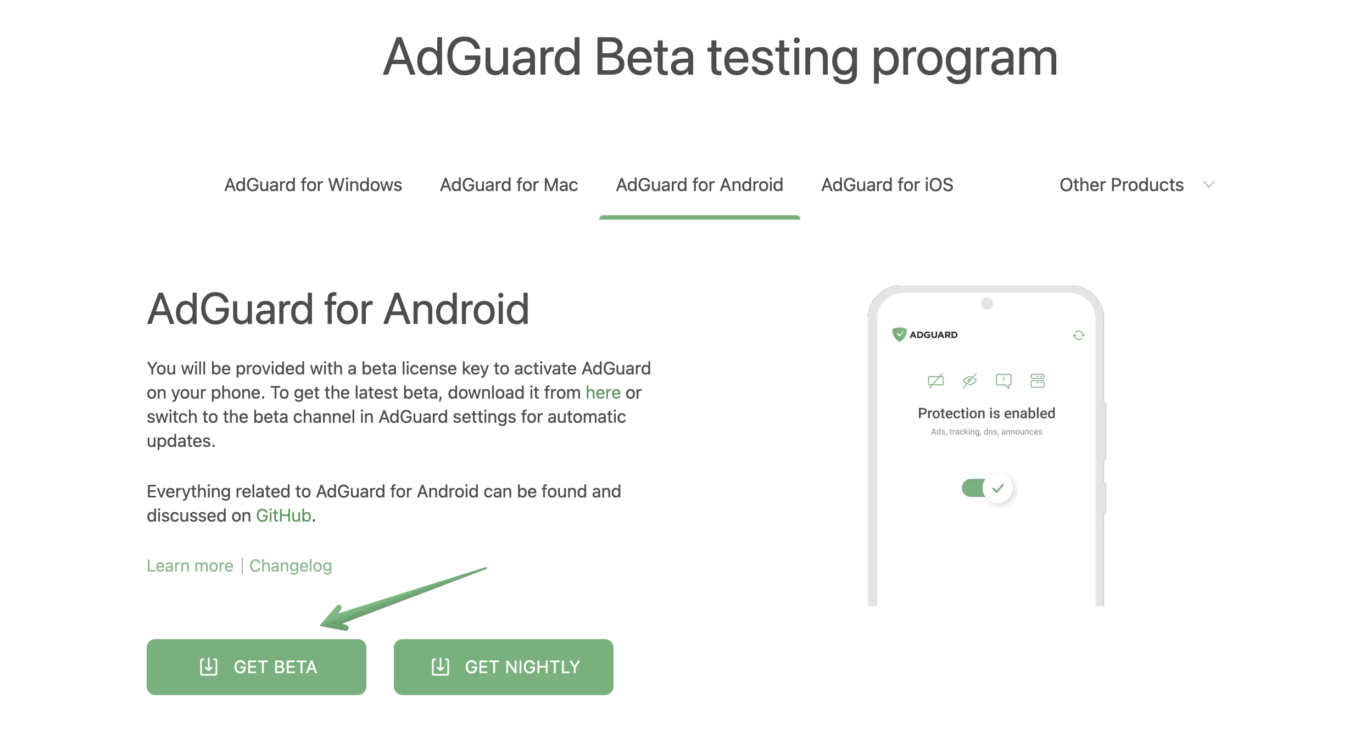 Alternatively, you can choose the beta channel right in the app. If you've used the Nightly channel, go to Settings → General → App and filer updates and switch to Beta.
If you're using the Release channel, open Settings → General → Updates → Update channel and select Beta.
To switch back to the Release channel, you'll need to reinstall the app.
If you use AdGuard VPN and Ad Blocker in the Integrated mode, download the beta version of AdGuard VPN.
Report bugs and vote for feature requests
We've already talked about that earlier, so here's a quick reminder:
Check out the Android repo to make sure the issue hasn't been reported yet.
If the issue is new, open the page for creating new issues and select Bug report.
Describe the problem. If possible, attach screenshots or a screen recording.
If you want to support the implementation of a new feature or bugfix, you can vote for it on GitHub. To vote, just react with some emoji.
In conclusion
We're one step closer to the release we hope you'll enjoy. We would like to thank all the beta testers and translators for their dedication — with your help, bugs get fixed and the app gets better.