AdGuard v4.4.6 for iOS: +100 to ad blocking
Spring brings many things to lift our spirits. Here's another one – the long-awaited release of AdGuard v4.4.6 for iOS. Now our app blocks ads even better and here's why.
Advanced blocking rules acceleration
The Advanced Protection feature is something we're proud of and what sets us apart from other content blockers on iOS. With this module, AdGuard for iOS can apply advanced filtering rules that supplement standard Safari content blocking rules and help effectively tackle complex and encrypted ads.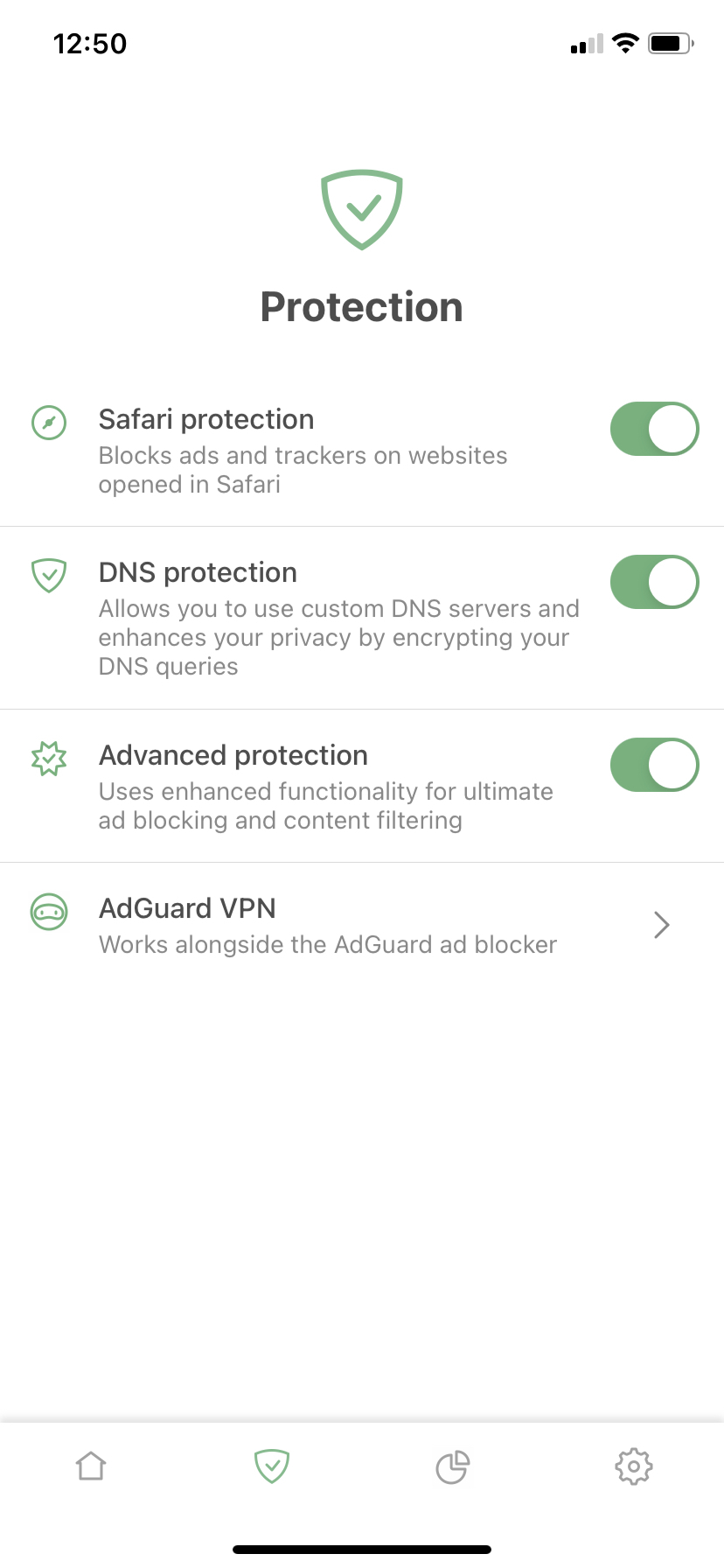 However, due to the peculiarities of iOS, the Advanced Protection function did not always work perfectly. For example, some rules applied noticeably later than page load. Sometimes this led to ad "flickering" as it was only hidden after page loading. In other cases, this even prevented certain ads from being blocked.
When preparing the new version of AdGuard for iOS, we put in a lot of effort into speeding up the implementation of advanced blocking rules which directly improved the overall app performance. We hope you'll notice the difference.
Native support for the :has() pseudo-class
With Safari v16.4, content blockers gained the capability to select elements for hiding using the :has() pseudo-class. While this might sound complex and confusing, it's essential to know that this feature is incredibly important to us. It allows for the selection of ad blocks based on their content.
Until AdGuard 4.4.6 for iOS, support for the :has() pseudo-class was implemented as part of the Advanced Protection module, available only in paid version. Now, this functionality is available to all AdGuard for iOS users!
---
That's all for now. The full changelog, as always, is available on GitHub. Update AdGuard for iOS and check out the latest version.