AdGuard v4.5 for iOS: system-wide tracking protection
We never stop working on improving our product and are happy to present AdGuard v4.5 for iOS. This time we've really stepped up!
In this version we've added system-wide tracking protection. What's in it for you? Now with AdGuard, you can block in-app trackers that can discreetly collect user data. This is a great achievement that we are proud to introduce to you. Also due to the DnsLibs update the app supports DNS-over-HTTP/3, the last protocol that has remained unsupported until now. But first things first.
System-wide tracking protection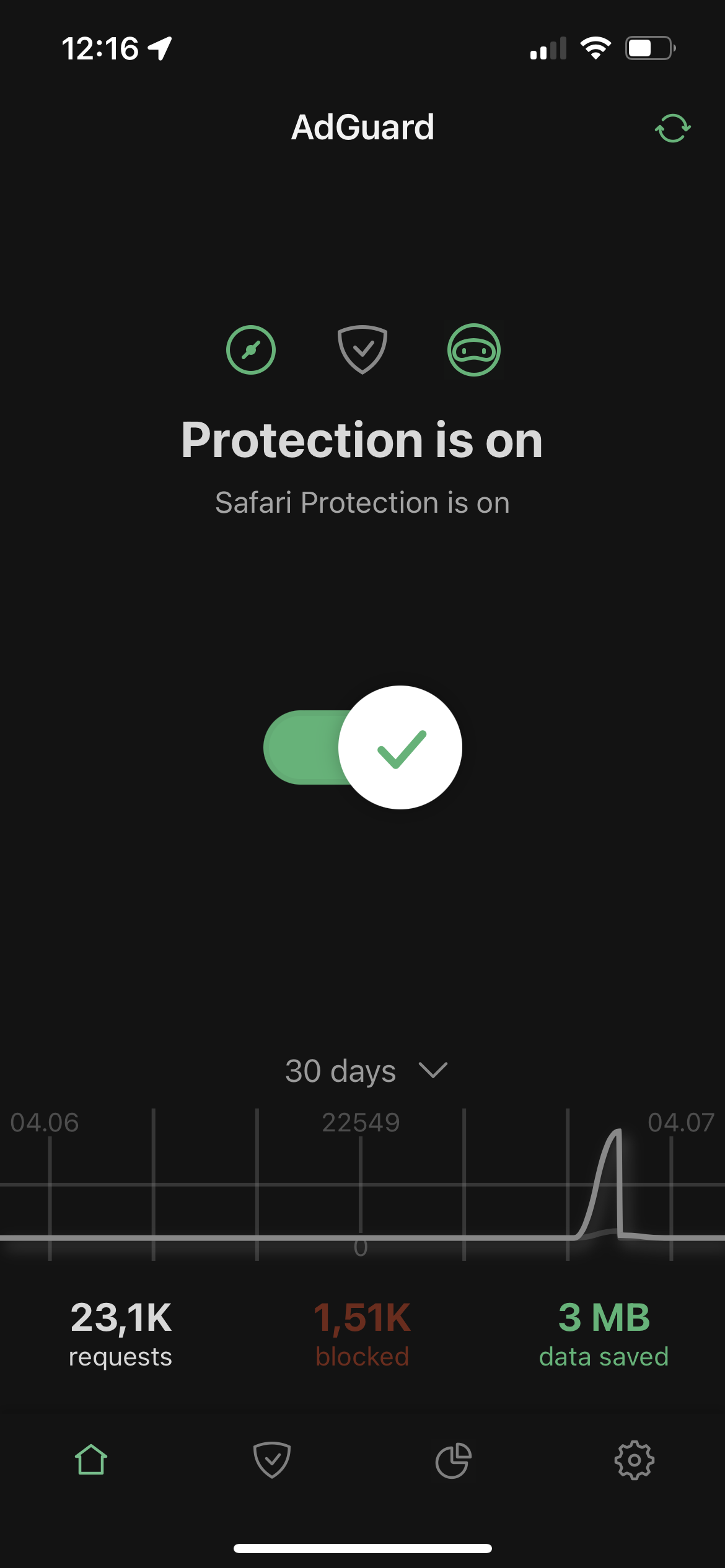 Adding system-wide tracking protection is a major change and a big deal for us.
Old users may remember that five years ago we had to remove this feature. Now the problem seems to have passed, and we can protect your devices from tracking even better.
In v4.5, we have added statistics on blocked requests to the app (see the Activity tab). We have changed the counters on the main screen to show how many trackers are blocked and how much traffic is saved. Estimate of saved traffic is obviously approximate and not very optimistic — we can't know for sure how much ad traffic weighed before it was blocked.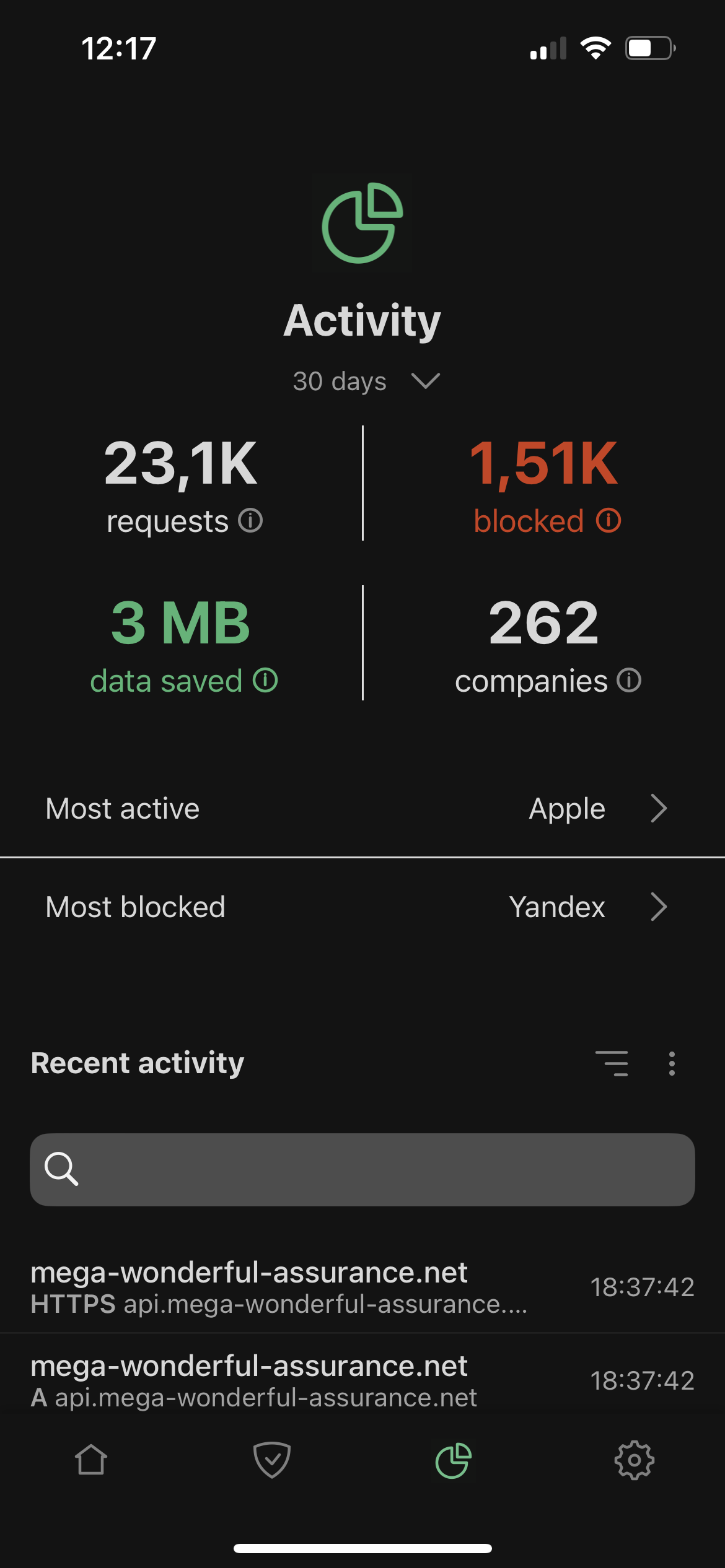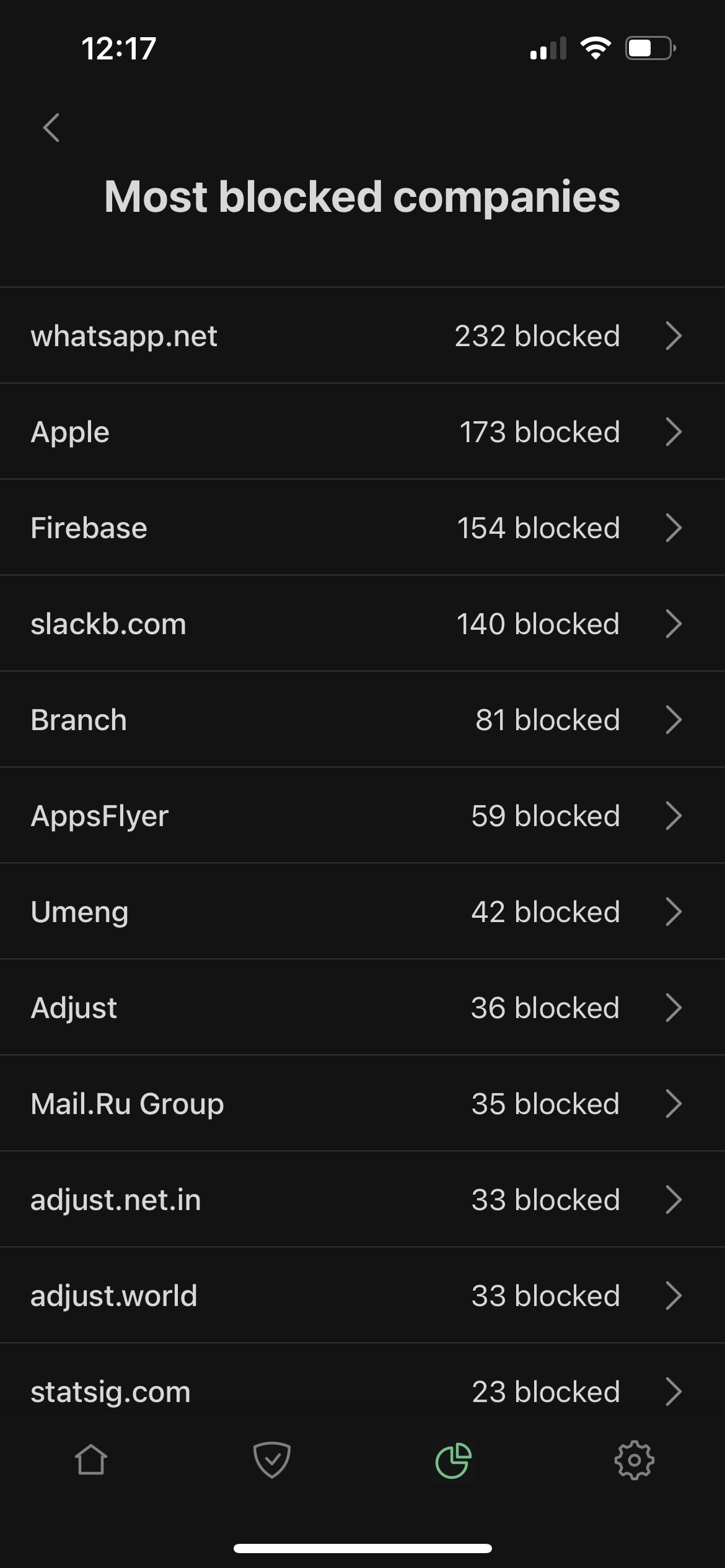 Besides, if you now install AdGuard for iOS or reset its settings to default, the AdGuard DNS filter will already be enabled. What does this mean for you? If you turn on DNS Protection, AdGuard will automatically start blocking ads and trackers in all apps — not just Safari. It doesn't matter which server you use — the DNS traffic will be filtered anyway.
DNS-over-HTTP/3 support
This is an additional option, which we're very happy about, nonetheless. DNS-over-HTTP/3 is a newer version of the DNS-over-HTTPS protocol. Last year we added its support to AdGuard DNS and now to AdGuard for iOS as well. To use the new protocol, you need to add a custom DNS server with an address looking like h3://dns.adguard-dns.com/dns-query. AdGuard was one of the first to support it, along with Google (h3://dns.google/dns-query) and Cloudflare (h3://dns.cloudflare-dns.com/dns-query).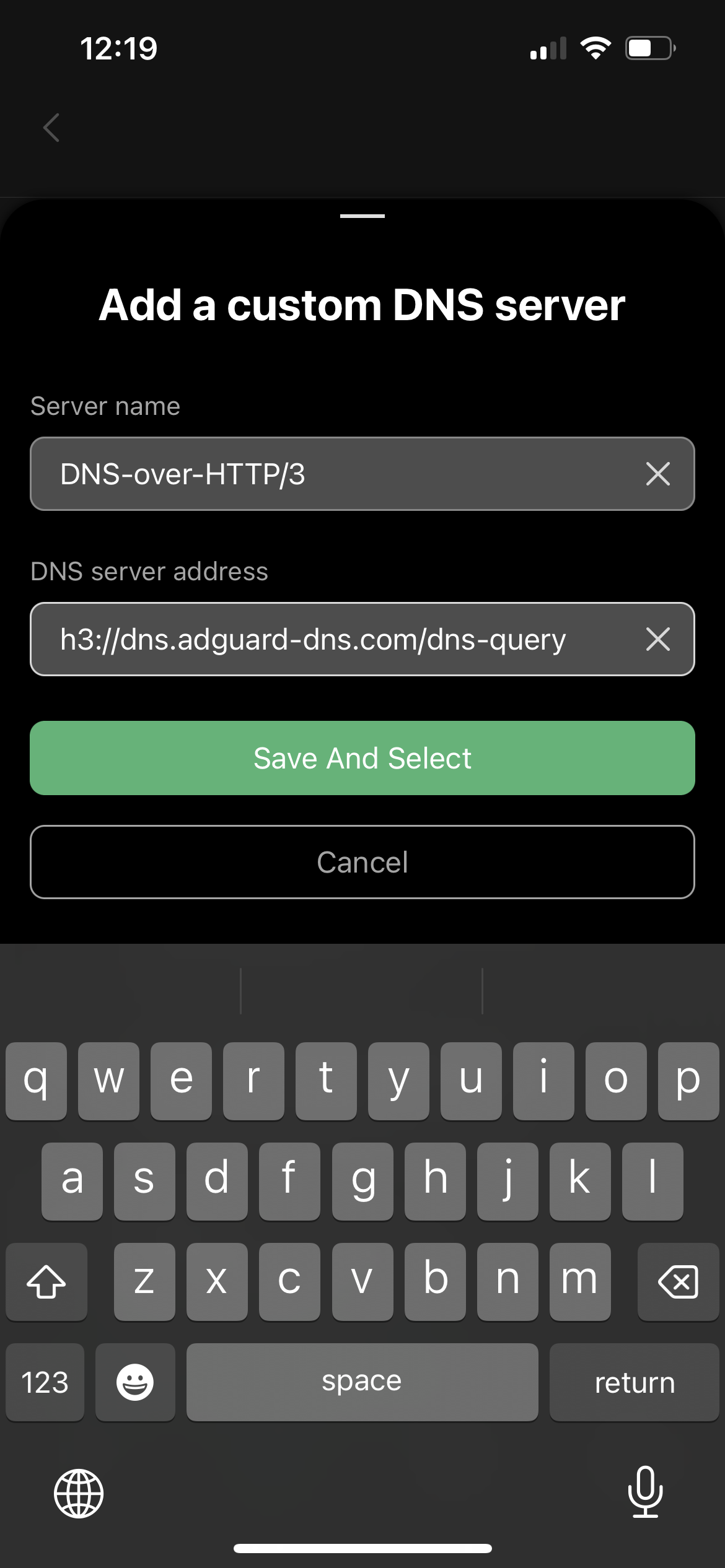 ---
There we go. Let's hope Apple's policy doesn't change for the worse and we can extend the scope of ad-blocking and privacy settings of AdGuard for iOS.
As always, you can see the complete list of changes on GitHub. Update the app to the latest version, explore the new features and share your impressions with us — here or on social media.