Ads can consume up to 79% of mobile data
One of the reasons users install ad blockers on mobile devices is the impact ads have on the data consumption.
Recent research by Enders Analysis shows that problem with online ads is not only about its annoyance, but it is a real threat to you data plan. With a iPhone 6 simulator researchers requested eight web pages from a number of 'popular publishers', and then compared the traffic consumption when a full page loaded without an ad blocker, with an ad blocker, and with an ad blocker and JavaScript disabled.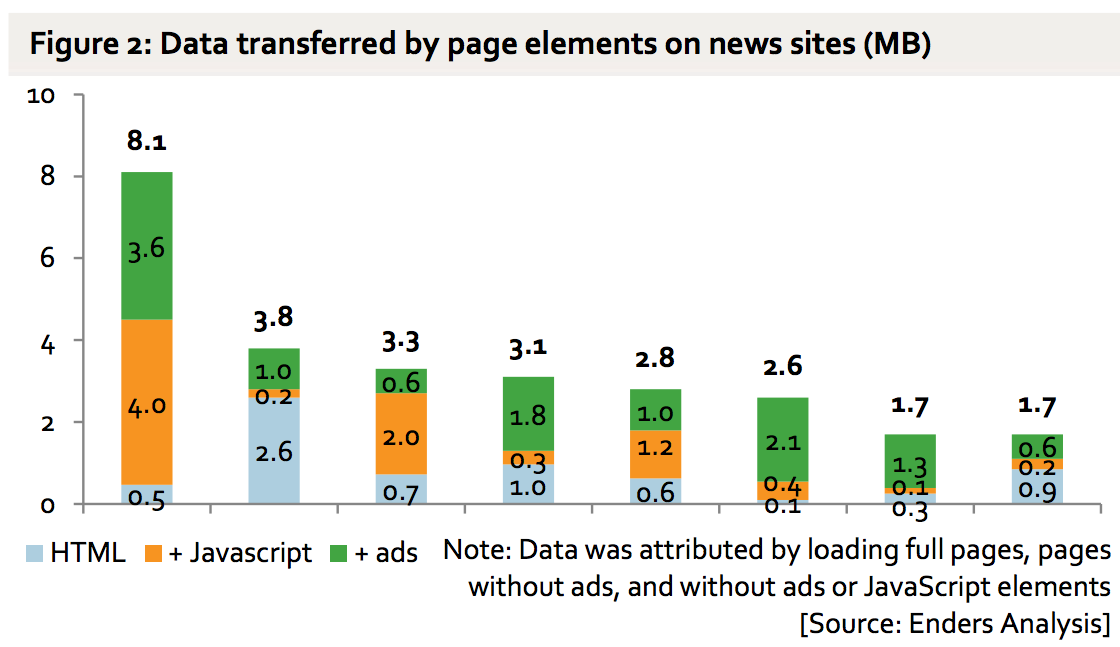 It turned out that ad content accounted for 18% – 79% of the mobile data transferred, depending on the site. JavaScript elements — often used by publishers for ads, but also for visual elements such as animations — added an extra 6% to 68%. Enders noted that the JavaScript it came across in the study wasn't central to the articles being loaded.
Researchers concluded that 'advertising accounts for half of all the data used by publisher pages loaded over mobile data networks'. Such consuming advertising could clearly become a concern for some users. 'That's not to mention that ads can increase page-load time, Enders adds'.