Back to School with AdGuard
Hi everyone!
This is not the first year we make a special "Back to school" offer when we give discounts and special gifts to our users. Of course, this autumn is no exception. We invite you to celebrate this marvelous time and take part in the promotion!
Sale
The first gift is the 35% discount for all AdGuard's products. That is, you can get any license for yourself or your dears, renew or upgrade any license, make it lifetime or add more devices to the key you have.
Hurry up, the offer is valid till 4th of September!
Giveaway
Of course, we've prepared more than just discounts. There are 20 nice prizes for users with active AdGuard licenses that we'd like to give away randomly.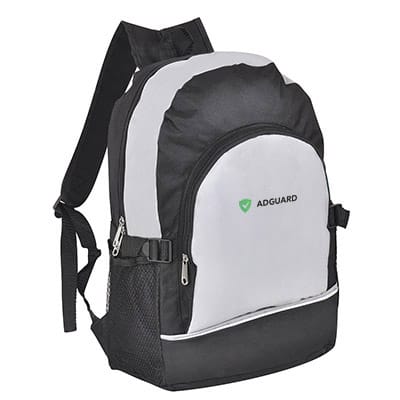 The winners will get an inspiring set for creation and new beginnings! Specifically, a branded backpack with stationery :)
Terms and how to participate:
Any user with a purchased and active (by promotion's end) AdGuard license key can participate.
If you have several keys — you can fill in the form several times (new entry for each key) to increase your chances of winning :) A key for several devices (e.g: Premium 3+3) is considered as 1 key and means only 1 entry.
Please, don't enter expired keys, keys that you haven't purchased (bonus or beta licenses), keys to other programs or random sets of characters; don't fill in the form several times with the same key — such entries won't be allowed to participate in the giveaway.
The keys that participate in the giveaway are not subject to refund.
You can join the giveaway until September 4, 2018. On September 5, we will randomly select and announce the winners in our blog.
Be careful when entering AdGuard license, better double check it, because we will use it as the main criterion to select winners.
I want to participate, but forgot my license key, what shall I do?
No problem, you can always look for your license in your AdGuard account. You can see the instruction for license recovery here.
So, do you have an active AdGuard license? Then submit your entry via the link below!
JOIN THE GIVEAWAY
Summary
From August 29 to September 4, you can profit from a 35% discount on all AdGuard products. Also, you can upgrade the license (or licenses) you already have. What's more, we are waiting for your applications to participate in the giveaway! All the results will be announced on September 5, 2018. Good luck!
UPD: September 5, 2018
AND THE WINNERS ARE...
Thank you all for participation! We are ready to announce the winners:
James Mc.
JJ vd.
Eros Gu.
Yixuan Su.
Ruslan No.
Tommi Hy.
Jeffrey L..
Calvin Al.
Dragos Bo.
Alex Ot.
Matthias Ra.
kang my.
Yuki is.
Krzysztof Gr.
Joshua Ch.
Bruce Wi.
Christian Ho.
Ashot K
George Ve.
Blake Tu.

Congratulations! Yay! We will soon contact you for the delivery details :)
Here is the video to show the process of how we chose the winners. Fair competition, random choice:
We will have more giveaways, so stay tuned!
PS: As usual, we adhered to strict rules, therefore we removed entries that didn't meet our conditions (with expired, not purchased, repetitive and keys for other programs). If you couldn't find your name among participants in the video and if you believe there was a mistake, contact us at pr@adguard.com