Ads in Bing Chat: The End of Content Blockers is Nigh?
Short summary:
Traditional content blocking methods are not effective for chatbot advertising, as hiding ads conventionally can render chatbot responses unhelpful.
A possible solution is transforming content blockers into "assistants" that subtly refine user questions, preventing chatbots from including ads in their responses.
The Problem
Microsoft has confirmed that ads are coming to its Bing AI chatbot. So far, Microsoft has been experimenting with different ad formats, and it's unclear what shape ads in Bing's chatbot will take in the end. But while there are multiple avenues for developing advertising in chatbots, Bing included, each comes with a critical issue for content blockers: a considerable part of a chatbot's response can be made up of ads, and attempting to hide them in a conventional manner would make the chatbot's response unhelpful.
For example, if you remove ads from Bing's reply below, you'll be left with: "I hope this helps. Let me know if you have any other questions." Needless to say, that wouldn't help you at all.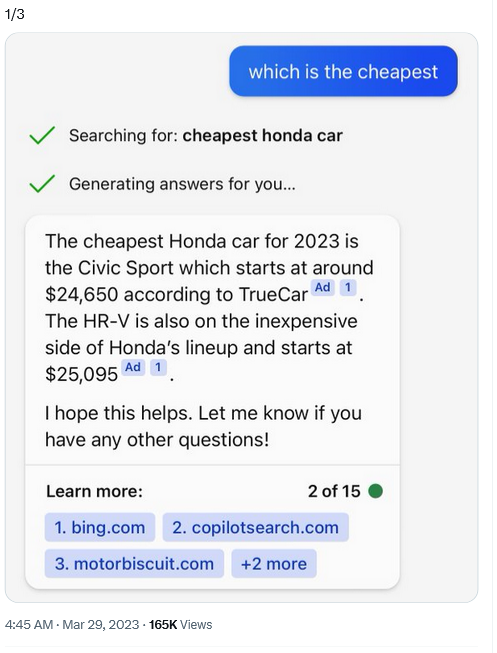 Source
So, although Bing chat ads and traditional search engine ads may seem similar, there's a significant difference. When you remove ads from search results, users are still left with a wide variety of organic results. Chatbot responses, however, operate on a different principle: instead of offering an extensive range of choices, they guide users towards a solution the chatbot believes is correct (or has been paid more for).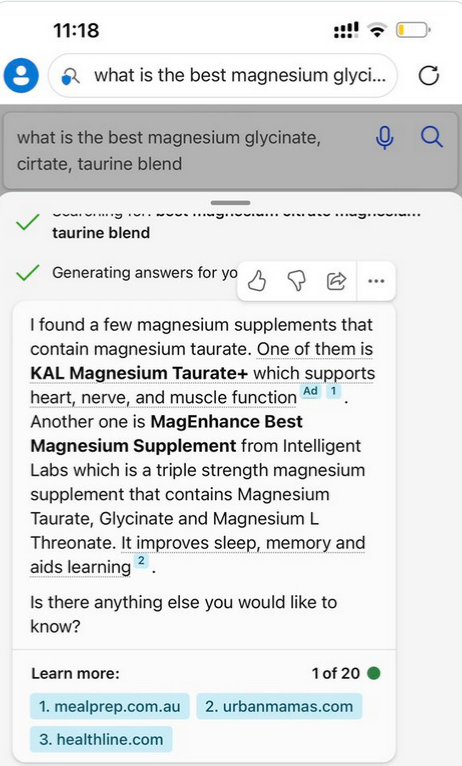 Source
Consequently, blocking an ad in a chatbot in a traditional way would often mean removing part of that solution or the whole solution from the response. Would you want to do that?
The Solution
There might be a solution to the problem of blocking ads in AI-powered chatbots, such as Bing. Instead of blocking ads in responses directly, content blockers might need to evolve into "smart assistants" that subtly refine your questions to prevent the bot from including ads. At the moment, a simple request to exclude ads from the response could be enough. In the future, a more sophisticated algorithm could guide the bot more effectively.
Here are a few examples of how questions might be refined:
Adding specificity: Rather than asking, "What are the best smartphones?" rephrase the question to "What are the top-rated smartphones, excluding sponsored products?"

Focusing on features: Instead of asking, "Which laptop should I buy?" inquire, "What are the best laptops with extended battery life and high processing power, without considering advertised options?"

Requesting objective information: Instead of "What's the best restaurant near me?" ask, "Can you provide a list of highly-rated restaurants nearby that aren't influenced by advertising?"
As you can see, rephrasing questions in this manner is not a simple task and may require using another language model. We may soon witness the first AI war in history: "ad AI" versus "ad-blocking AI."
Are you thrilled? Regardless of what is to come, we're in for an intriguing challenge.