Follow AdGuard into the New Year
Traditionally we celebrate Christmas and New Year's with our users, and we love every minute of it. This year AdGuard has prepared a festive giveaway and a holiday sale on any and every license we have in our arsenal.
And, before getting into the details, we would like to wish you a very happy new year: may your dreams come true in 2019! Thank you for your continuous support and for staying with us! <3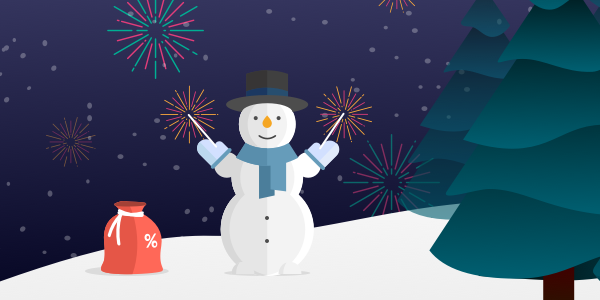 30% sale on everything
We decided not to discriminate: the sale applies to EVERYTHING. And anything.
Right this moment you can:
Buy any AdGuard license key (for your own usage or for your friends and family);
Extend your existing license key (=add another year to its curent validity period) or make it a lifetime key;
Upgrade your key: add more devices under AdGuard's protective umbrella.
GET THE OFFER
Holiday Giveaway
This year we've got 5 tablets for you to win:
Prizes: Apple iPad (2018)
Terms and how to participate
Any user with a purchased and active (by promotion's end) AdGuard license key can participate.
If you have several keys you can fill in the form several times (separate form for each key) to increase your chances of winning :) A key for several devices (e.g: Premium 3+3) is considered as 1 key = 1 entry.
Please, don't enter expired keys, keys that you haven't purchased (bonus or beta licenses), keys to other programs or random sets of characters; don't fill in the form several times with the same key — such entries won't be allowed to participate in the giveaway.
The keys that participate in the giveaway are not subject to refund.
Fill the form to participate
You can join the giveaway through January 9, 2019. On January 10, we will randomly select and announce the winners in our blog.
Good luck!
UPD Jan 10, 2019: Winners
Well, well, well, here comes the long-awaited moment - winner announcement. These 5 lucky users will start the 2019 year with a new iPad:
2492 Shawn Ch.
1729 Marcus Zi.
1028 Hiroaki Ko.
2826 Vrizas Ch.
338 Boris MA.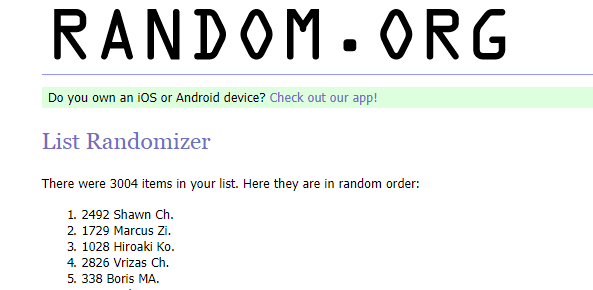 Congratulations! We will contact you soon for further details on the delivery of the prize. And we must say, this is so flattering that among the winners there are those who joined us quite recently, and users who have been with us for a looong time ;)
More about the giveaway
All users could participate with the purchased and active AdGuard key could participate. As usual, we chose the winners randomly, all fair and square!
To validate this, you can see the selection process in the video below (by finding yourself in the list).
Please note, that we have excluded those who entered incorrect/not purchased/expired AdGuard key. But if you didn't find yourself in the video and think that there was a mistake, please email us at pr@adguard.com.
Thank you all for participating! We really enjoy our glorious tradition, and this is definitely not our last giveaway. So don't be upset, join the draw next time, and maybe you will be one of the lucky winners <3