AdGuard launches Nightly builds
We are very proud of our users, and especially of our beta testers. They are the most dedicated testers we know, but even among them there are those who stand out, those who always long for more beta versions to put their hands on :) Specifically for them we decided to introduce so-called "Nightly" builds for Windows and Android versions of AdGuard. In this article I will explain what are they and how to get them.
The concept of "nightly build" is very simple. Literally, it means that there's a build that is updated at the end of the day (hence "nightly") and contains all the changes/fixes/etc that developers worked on during that day. Of course, in reality such builds are not always updated strictly on the day to day basis, the point is that they are updated frequently enough to always give a correct idea of what devs are currently working on.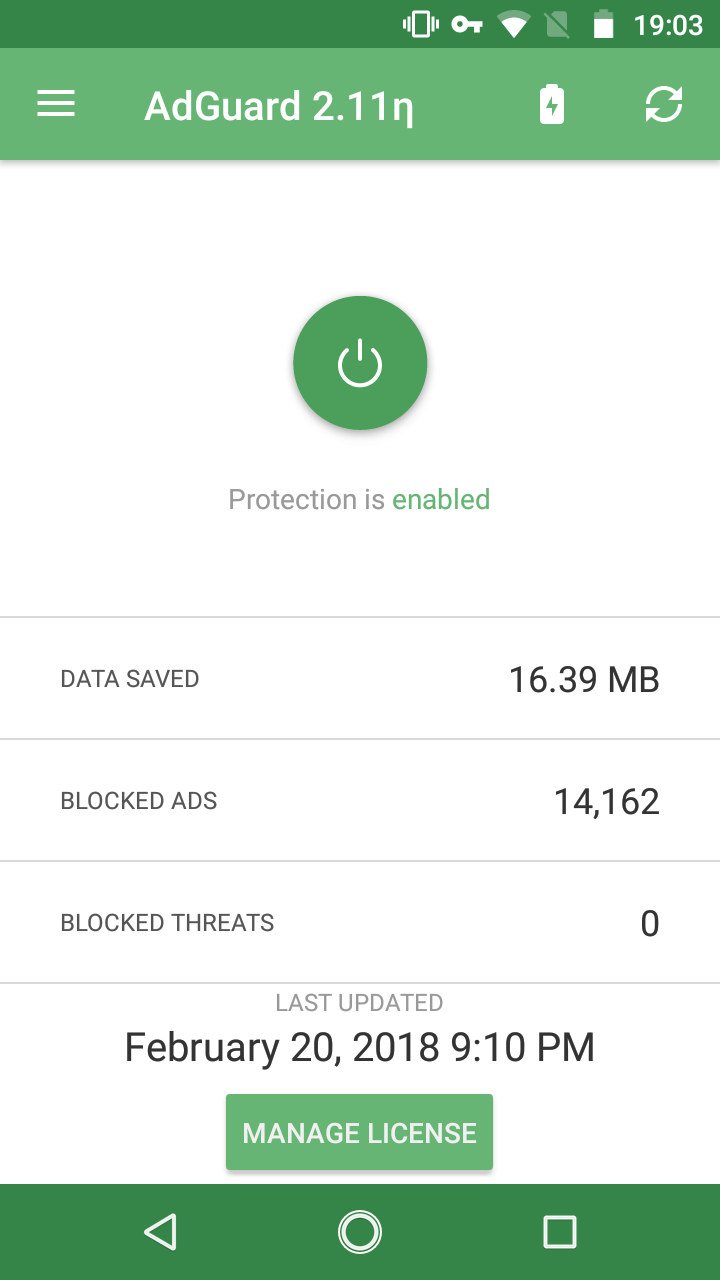 In AdGuard's case, Nightly builds will be updated every three days, they are marked with a Greek letter "η" in the main menu. If you are eager to try them, be aware that there's a pretty high chance of encountering random bugs or something not working as intended. This is normal — the point of Nightly build, after all, is to get the quickest possible feedback from users (which we will be very grateful to you for!) and to react to it in time.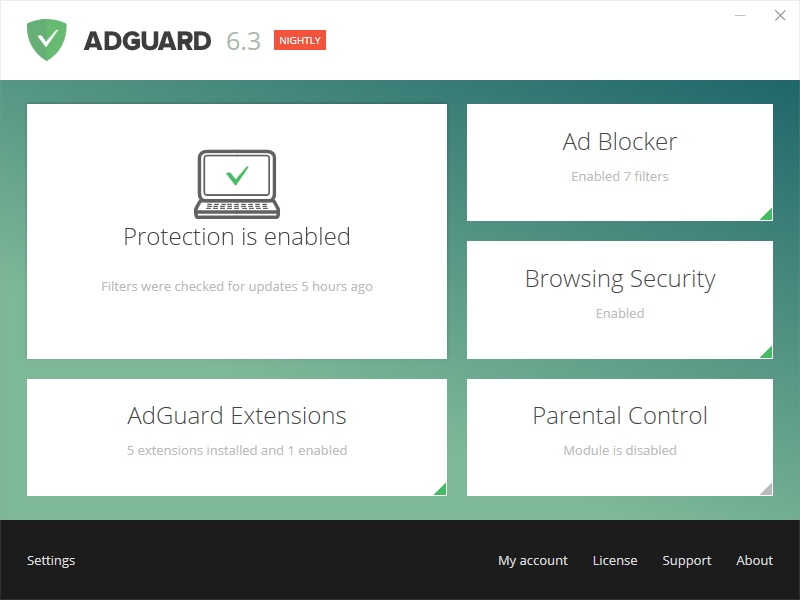 How to get AdGuard Nightly build?
Easy, just download it using one of these links:
setup.exe or https://agrd.io/windows_nightly — for AdGuard for Windows;
adguard.apk or https://agrd.io/android_nightly — for AdGuard for Android.
Alternatively, you can switch regular or beta AdGuard build to Nightly mode in settings (note that Nightly builds downloaded via links above will not be reverted back to older version if you switch them to release or beta update channel).
I have to mention that apps for other platforms do not have Nightly builds yet, but we plan on introducing them later.